Author Marita Conlon-McKenna wonders if she was a bit mad to take on another book about the Irish Famine, writes Ruth Kennedy.
Her famine-themed children's book, Under the Hawthorn Tree (1990) continues to be enjoyed by kids and adults alike and is used in history classrooms across the globe. She told Ryan Tubridy on RTÉ Radio 1 that she couldn't resist working on the topic again after reading the real-life diaries of Dr Dan Donovan of Skibbereen:
"It was a story there for the telling, I was wondering why no-one had told it. I've already done the famine. I was wondering, am I going mad, bonkers?"
Dr Daniel Donovan was a Roscarberry native who became medical officer of the Skibbereen Workhouse in 1839. Dr Dan's Diary of a Dispensary Doctor appeared in many publications in Ireland and England during the mid to late 1840s. Marita has woven his harrowing testimony into her latest novel for adults, The Hungry Road.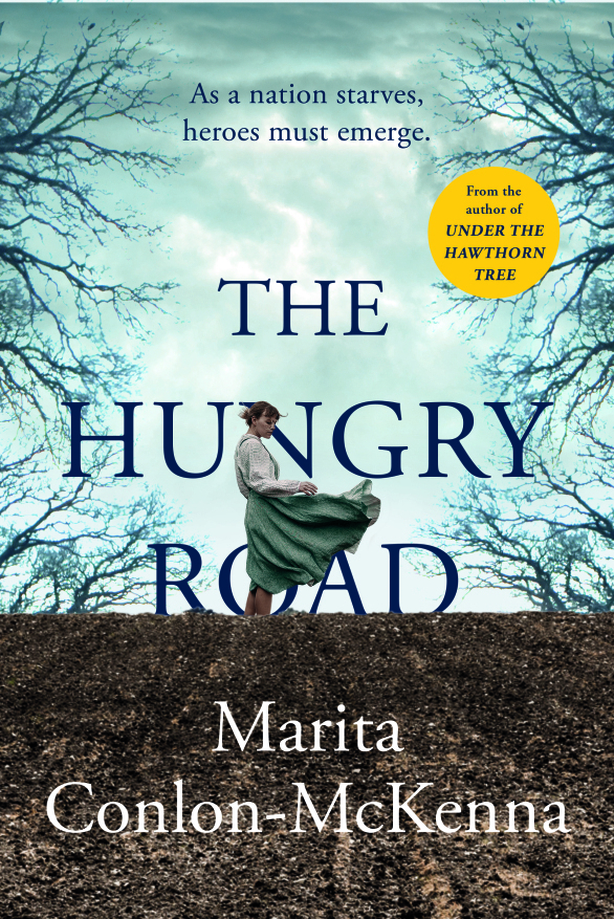 The book is the story of The Great Hunger as seen through the eyes of several characters, including Skibbereen seamstress Mary Sullivan. Conlon-McKenna also has a personal connection to the West Cork town. She recalls the graveyard at Abbeystrowry, where along with the graves marked with individual headtones, it is also home to a large mass grave:
"My mother's mother is buried there. My mother's family is from Skibbereen. She's actually buried there. But that is the famine grave where 9,000 coffinless bodies are buried."
Around one million people left the country in ships headed for Liverpool, Grosse-Île or New York. Conlon-McKenna told Ryan that in 1847, 52,000 Irish people landed in New York, which at the time had a population of only 340,000. Marita says that it's her job to create memorable personal stories from the data:
"My job as a writer is to take history and put flesh on the bones of it. To make you care about it. I can't make you care about a million, but I can make you care about 4 or 5 or 6 or 8 people."
While many made it onto the crowed famine ships, Marita Conlon-McKenna says escape was just an illusion.She says disease and trauma were lodged in their bones:
"In one way they thought they had escaped, they were crossing the ocean, crossing the Atlantic. But the more I read different accounts and things that happened I felt like The Famine was like a ghost and it stepped on to the ship with them. And it followed them across."
Marita Conlon-McKenna is adamant that Irish people fought back and helped themselves. The English narrative about the famine was often one of a lazy, degenerate population, undeserving of help because we could not help ourselves. Conlon-McKenna spoke about the famine soup kitchen founded by the people of Skibbereen, acting in the absence of any government help. She says this fighting spirit has infused The Hungry Road:
"The book is really I think about courage, the kindness of good people and the strength of the human spirit."
The Hungry Road is published on January 23rd by Transworld Ireland.