Acclaimed filmmaker and editor Mick Mahon writes for Culture about Last Days At Luggala, a fascinating new documentary portrait of the late Garech de Brun, arts patron and co-founder of Claddagh records. 
Watch the documentary in full on the RTÉ Player here.
When I was approached by producer Liam McGrath to direct a documentary about Garech Browne, looking at his contribution to Irish music in particular, I jumped at the opportunity.
My background is as an editor, and over the years I have worked on several films about Irish cultural figures, from Flann O'Brien to John Sheahan, Dermot Healy to Brendan Behan.
Garech was different. He was someone who was on the fringes of my knowledge. I knew the name, the face, but little else.
I was aware that Liam had been trying to develop a feature documentary at the time of Garech's death, and that some filming had taken place with the support of Screen Ireland. When I viewed this footage, I realised it was as valuable as any archive I could have. It enabled me to keep Garech's presence alive throughout the film. His last days had been captured. This was gold.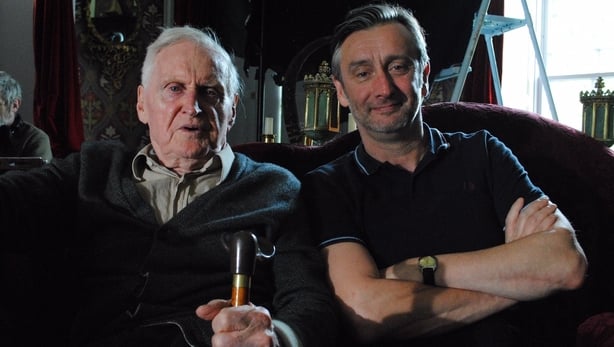 Paul Howard's biography of Garech's brother Tara was also valuable source of research.
There was a story here to be told.
I was struck by the contradictions his character presented. On the one hand, a Guinness heir born with a gold-plated spoon in his mouth. An upbringing of lavish wealth and luxury.
On the other hand, a man who gravitated to the man in the bar, the man in the street. He seemed at odds with his background, and seemed to me to be on a quest for authenticity. The Anglo-Irish aristocrat who befriended Brendan Behan.
Something brought him back to the essence of his ancestors, and with music he found a calling that would continue throughout his life.
He rejected conventional education, but in piper Leo Rowsome, he found a teacher he could respect. This man knew his subject. A master. My brother James is also a piper, with Irish group Kila, so I brought him in to contribute to the score. It seemed like a good fit.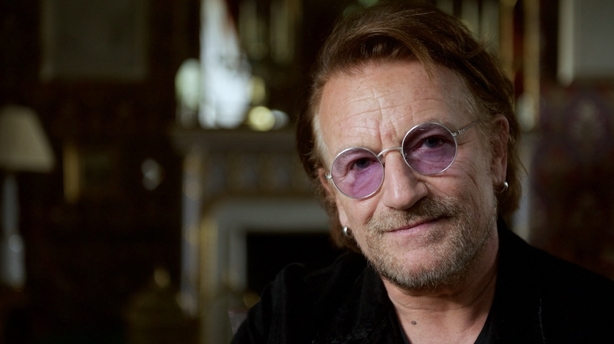 In telling Garech's story, we needed to talk to significant figures in his life. We cast the net and landed a rich cast of contributors, from Paddy Moloney to Bono, John Boorman to Dolly McMahon. Each one had a different part of the story to illuminate. It gave the documentary an intimacy.
While Garech is the central character, the secondary character is the Luggala Estate itself. Right from the start wanted to film as much as we could in this incredible location. The house itself is a treasure trove of art, antique furniture, books. It was like a ready-made set.
This place had seen it all. The guest book that sits in the drawing room reveals the variety of characters who had passed through it's door. If ever the phrase "if walls could talk' was applicable, it was here.
Garech and Luggala were conjoined. It was a privilege to be the last crew to film there, and we hope the resulting film resonates with our audience.
Last Days At Luggala, RTÉ One, Wednesday 19th December at 9.35pm - watch back on RTÉ Player.