Jimmy Fay, Executive Producer of the Lyric Theatre, Belfast, writes for Culture about a memorable encounter with French New Wave cinema legend Anna Karina, who has died aged 79.
When I was very young, maybe not so young, I fell madly in love with Jean Luc Godard's films.
They were so disjointed, so unlike what I'd known up to then, so jazzy. After a while, what I knew I loved were his movies between Breathless (1959) and Weekend (1968) And what I loved most was Pierrot Le Fou. I remember watching it with my sister Catherine to celebrate my 21st birthday. That's how I roll. And I'd already seen it loads by then.
We need your consent to load this YouTube contentWe use YouTube to manage extra content that can set cookies on your device and collect data about your activity. Please review their details and accept them to load the content.Manage Preferences
And I loved Anna Karina beyond belief. Her humour, the way she looked from picture to picture, her great beauty and her danger. I fantasied about this unobtainable Danish-French movie legend all through my twenties.
Then one day, in my early 30s, I met her. Gráinne Humphreys knew of my infatuation and asked me to come to the IFI to watch her talk after a showing of Pierrot le Fou, or was it My Life to Live, I forget. And so I arrived hoping against hope I would be able to even see her despite the throng of film buffs. And it was packed with said film buffs and she was charming and lovely in her post-show chat. When it was over I filed out at the back of the crowd, quite happy I'd seen the legend of Anna Karina.
Then Grainne appeared out of a corridor and said "Jimmy this is Anna, I've been telling her what a big fan you are..." Anna Karina appeared out of the shadows with a grin to match Harry Lime in The Third Man. There were a few people around but she held my gaze and didn't mind as I melted to a small puddle in front of her.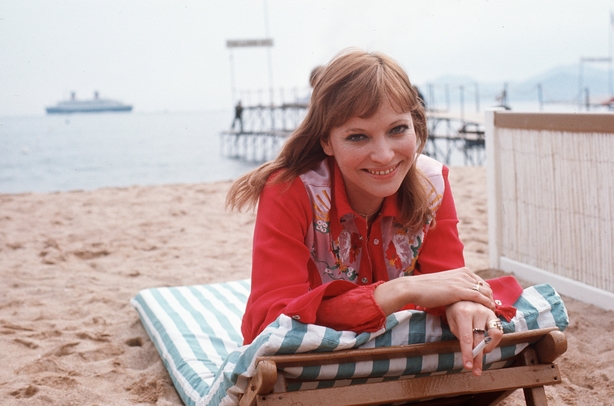 We talked for a minute and I did the usual fan thing saying how much I admired her performance in Alphaville I talked non-stop showing off my knowledge of her career and then I stopped. I could see her eyes glaze over a little. But then it was strange - everyone around us, her entourage, had just left. It was just Anna and I standing outside. She looked around, a little nervous. Troubled. I stopped gabbling and could see she was vulnerable. Her eyes were suddenly full of fear. I said it's okay, we'll find them. "Let's sit down here and ... would you like a coffee?" She looked back at me and smiled very gently. She put her hand under my arm. I thought I'd die. The IFI cafe was packed. I led her over to a table where there was only one person, a bearded guy. I said do you mind if we sit here? He turned out to be a tax inspector and as much a fan as me and spluttered out it'd be an honour and he sat back a bit before keeling over in fright.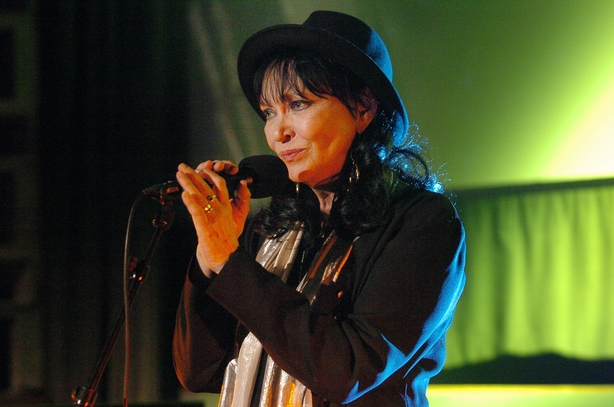 He allowed Anna and me to continue talking and she was more comfortable with me now. And eventually, we were able to signal to her people and she relaxed. We kept talking quite intently. Once she realised she hadn't been abandoned she regained control and would put her elbow on the table and head on her hand and smile at me and ask me all about myself. Every now and then she'd reach out and touch my hand and it was like electricity going through me. She'd talk about Jean Luc and occasionally she looked pained, but she was interested - or showed interest - in the then-current Dublin theatre scene! "Oh, you're a director? We could work together?" I nearly fainted "Of course, yes, yes. That'd be amazing". "I have a show I sing songs, it keeps me alive. I love it but I only do it in French". People kept coming over and she'd shoo them away and made me feel a million dollars.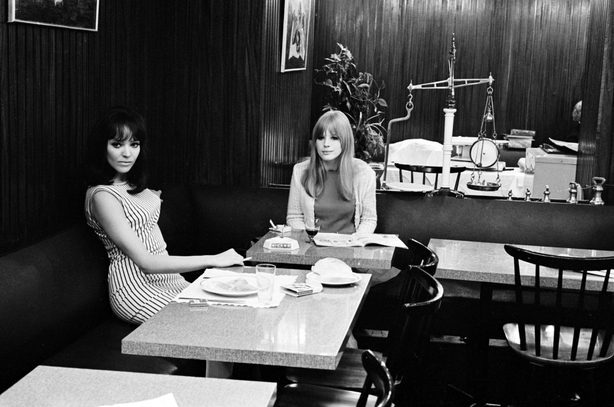 Eventually she had to leave, and I turned to the tax inspector, still sitting awkwardly beside us, who seemed to have not closed his mouth the whole time in a state of mild paralysis and I smiled at him and he closed his mouth. Later that night, I got a call from Grainne saying there was breakfast for Anna the next morning and Anna had asked if I could come too. I duly did but there were lots of people and there was no way of getting to Anna for any length of time. She saw me and kept smiling and waving at me. I had to leave for some reason and went up to her before I did and she said we'll do something. A show or something. But I was useless and never followed it up.
We need your consent to load this YouTube contentWe use YouTube to manage extra content that can set cookies on your device and collect data about your activity. Please review their details and accept them to load the content.Manage Preferences
I knew her career didn't match the dizzy heights once Godard and her split but, really, neither did Godard's. He became more of an ideological bore - although always a great stylist- but he lost his 60s soul when he left AK. And now today she's gone, R.I.P. - Dietrich, Karina, they transcended the directors who obsessed over them and made those films far more interesting, vibrant and full of mystery then they would have been.
Watch any of those movies - Vivre sa vie, Band Of Outsiders, A Woman is a Woman, Alphaville and especially Pierrot le Fou, it's a bit like free jazz but it's all a trip full of exuberance and mystical youth with the blue darkness nibbling in from the shadows. She's electric, soulful and shows that love will alway be quite mysterious and dangerous. Especially when you sit in the dark looking up at that silvery light.