"You look so young, yet old. You are mine, a mother's child. If you were mine I'd take you home. If you were mine I'd never let you go." 
Never Let You Go was composed by Siúbhán Ní Ghríofa, a violinist with the RTÉ Concert Orchestra - it's performed above by Siúbhán, singer Abby Molloy and Kevin Whyms on guitar, and recorded by Damian Chennells in Studio 8 at the RTÉ Radio Centre.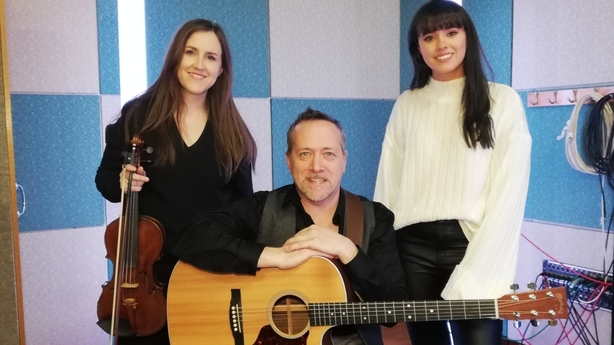 "The song came to me when I was coming home late from work having walked down Grafton Street," says Siúbhán, "and seeing first hand how many people, of all ages, are homeless. It made me think about my little boy, tucked up safe and warm at home, and how I would feel if it was him on the streets in years to come." 
This Christmas, please consider donating to The Peter McVerry Trust.