A new RTÉ documentary gives an unparalleled insight into modern Ireland, both North and South, through the lens of public art - watch Wonder Walls here, via RTÉ Player. 
In recent years, Ireland has seen an explosion in street art along with enormous social change: Wonder Walls explores the street art scene, from humble beginnings projecting political murals on Belfast's walls to today's superstar artists and their influence over modern Ireland.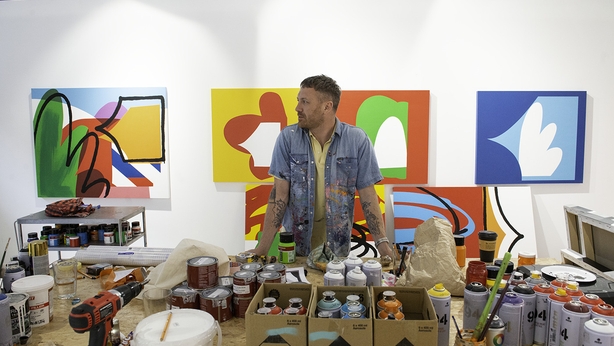 Wonder Walls, screening on RTÉ 2 on December 9th, gives a snapshot of modern Ireland through the lens of street art. Ireland has seen enormous social change in recent years - in this documentary we meet the street artists who have been at the heart of these battles and who it is claimed have even influenced this change.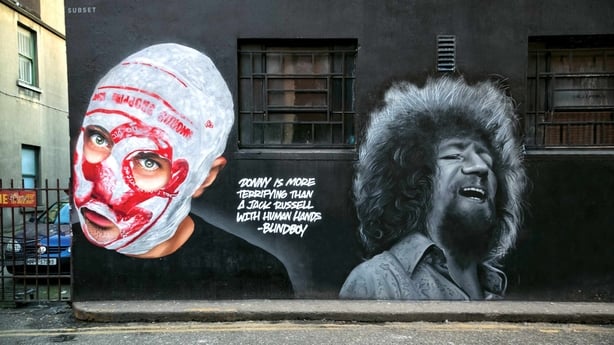 The film features many of Ireland's top artists, including the charismatic Maser, today an international art superstar, who started in the 90s spraying his graffiti tag around Dublin's streets before moving into the gallery space. Arguably one of modern Ireland's most famous artists, he was behind the Repeal the 8th piece which was controversially painted over outside the Project Arts Centre in Temple Bar.
Maser's beautiful Repeal mural outside Project Arts. There's compassion in repealing the 8th amendment. pic.twitter.com/uk49ImZgoe

— Chris McCormack (@ChrisMacCormack) July 15, 2016
Perhaps no other city in the world has such famous walls as Belfast, and we learn how muralists in the 1980s made technical innovations which would later become central to street art and how today, street artists have laid claim to Belfast's only truly neutral space, its city centre. Today, we find a city that is still deeply divided along many lines, where an anonymous artist has been behind a campaign deriding the political establishment through pasted images.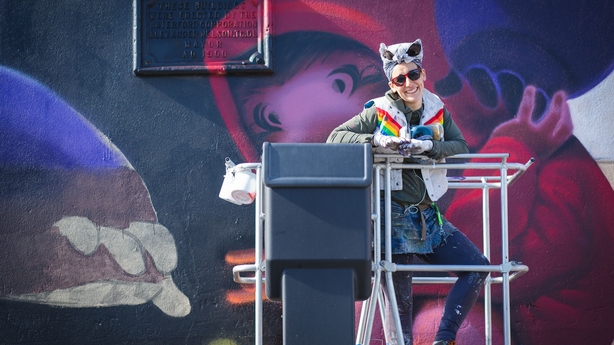 In Waterford, we meet some of the world's top artists as they meet local communities as part of the Waterford Walls Street Art festival which has transformed once run-down areas of the city.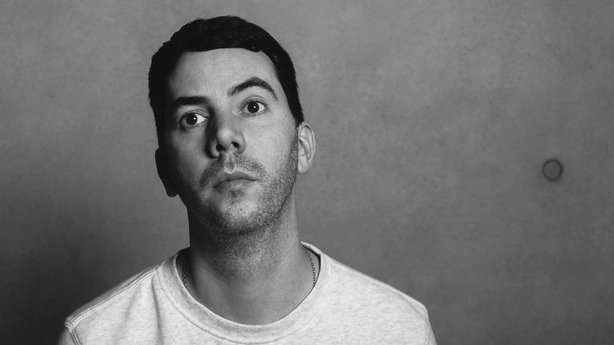 The film also features Joe Caslin, a teacher from Roscommon, now based in Tullamore best known for his large scale works and their social commentary on modern Ireland. Caslin's piece on George's Street, it has been claimed even influenced the marriage equality referendum and he himself acknowledges that it simplified the discussion to a simple image which showed two men in love and supporting each other.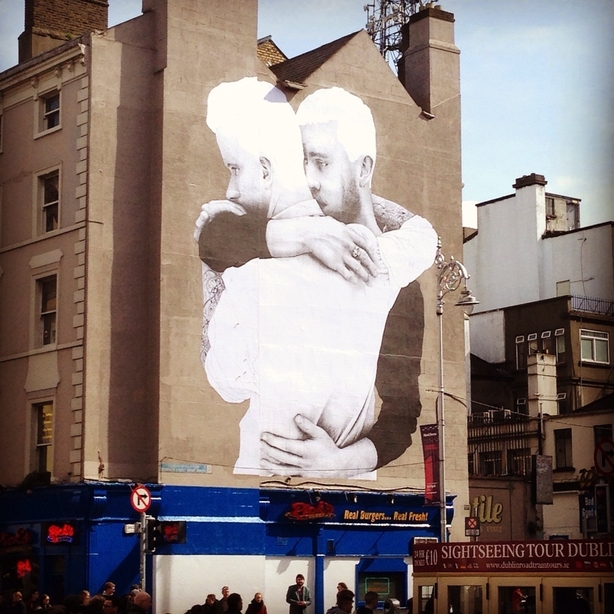 The interplay between modern Ireland and street art runs throughout Wonder Walls, which also looks at how street artists such as Holly Pereira contributed to the debate leading up to the abortion referendum and how a large-scale Savita mural, painted by Dublin artist Aches became a place of pilgrimage and reflection for people from across the city.
The film also features the subversive art collective Subset, who in recent years have redecorated vast tracts of Dublin as well as artist James Earley who painted Bloom's Hotel in Temple Bar.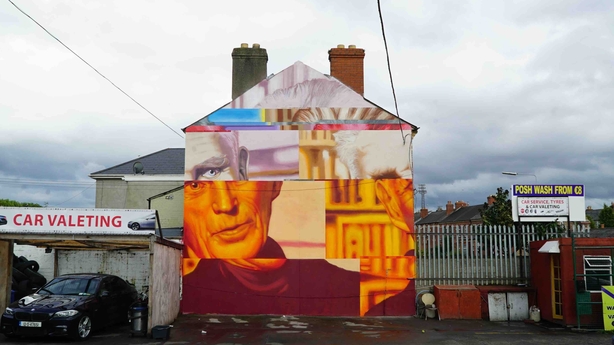 Wonder Walls shines a light on a new Ireland, and an amazing cast of artists and activists who are reflecting and changing the country through their art.
Wonder Walls, RTÉ 2, Monday December 9th at 10.10pm - catch up afterwards on RTÉ Player.
Master image courtesy of Ro.