On Saturday night in the Ramor Theatre in Virginia in Co Cavan, the family, friends, neighbours and artistic collaborators of the recently departed playwright and poet Tom MacIntyre gathered to celebrate his life and work. The RTÉ Arena team were also there to capture the occasion - listen above.
Tom McIntyre was an acclaimed poet and one of the most innovative playwrights In the latter half of the 20th century. His plays became a constant feature on the Peacock Stage at the Abbey Theatre: his version of the Patrick Kavanagh poem The Great Hunger, Rise Up Lovely Sweeney, Dance for Your Daddy and many more broke theatrical convention.....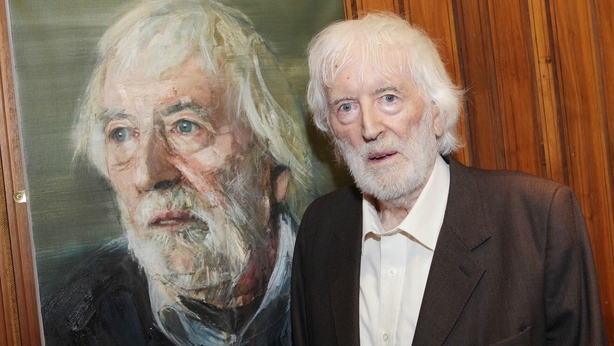 Another play was Fine Day For A Hunt, which received an early production in Galway, with a young actor named Tommy Tiernan in one of the roles... Tommy recalled this memorable experience and his later friendship with Tom McIntyre onstage at the Ramor. Enjoy this celebration of a true Irish original.
RTÉ Arena With Seán Rocks, Monday - Friday 7-8pm - listen back here.