Farmleigh Composer In Residence Dave Flynn writes for Culture about the inaugural Farmleigh Music & Arts Festival, which runs from 28th November - 1st December.
Culture abounds in and around the grounds of Farmleigh, Ireland's state guest house. Music is silently reflected in elaborate paintings and tapestries, a first edition of Moore's Melodies in the stunning Benjamin Iveagh Library. The rhythm of writing comes alive as you browse through the literature of past Writers In Residence and first editions of Beckett and Joyce. A rare Regency-era 'harp-lute' sits in its open case in the Chinese room, waiting to be restrung so it can sing again. Beyond the silent music, animals, insects, trees and humans form an orchestra that plays the evolving symphony of life that Farmleigh composes each day.
Since July I've had the honour of being the first Composer In Residence at Farmleigh under its Writers In Residence scheme. In that, I follow in the footsteps of greats like Theo Dorgan, Lia Mills, Joseph O'Connor, Mia Gallagher, Peter Sheridan and Dermot Bolger.
The resident writer has three main responsibilities; to create, curate and educate. After a month or so exploring the cultural legacy of Farmleigh, I pitched the idea of a music and words festival that would reflect Farmleigh's deep cultural legacy.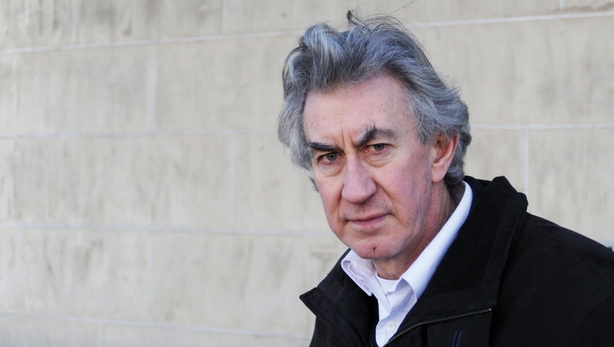 It's been a fascinating and exciting challenge to create a programme of events that reflects this legacy, whilst showcasing the new work I and others have created at Farmleigh. In five events over the last weekend of November, Farmleigh will host some of Ireland's finest musicians, composers, writers, actors and directors in perhaps unprecedented fashion.
Farmleigh has opened new doors for me to collaborate with actors, poets, dramatists and directors to create a fascinating festival programme that particularly connects Irish composers and wordsmiths.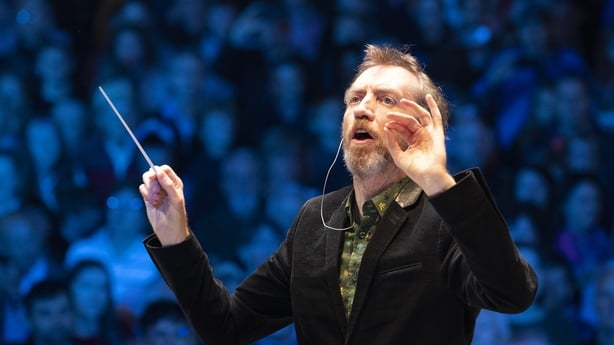 Though musicians, writers and actors often participate in the same arts festivals, rarely do we get the chance to appear in the same performances. That's really what makes this festival unique, the festival places equal emphasis on music-making and word-smithery. Here's what you can expect:
-Samuel Beckett will meet Philip Glass when Barry McGovern and Peter Sheridan collaborate with the Beckett Guitar Quartet (1st Dec)
-The poetry of Cherry Smyth and Theo Dorgan will be sung by Farmleigh Voices and conducted by David Brophy in new compositions by Laura Snowden and I. (30th Nov)
-The lives of writers Michael MacGowan and Patrick MacGill will be illuminated by Stephen Rea and director Des Bell in conversation, and on films soundtracked by Irish composers. (30th Nov)
-The compositions of traditional Irish musicians will be reflected in the poetry of Moya Cannon and fiddle playing of Paddy Glackin (29th Nov)
-The words of Peig Sayers and Éamonn Ceannt will be resurrected through the voice of Muireann Nic Amhlaoibh, pipes of Mick O'Brien and bowings of the IMO String Quartet (28th Nov)
Whilst many of those mentioned are internationally acclaimed artists, Peig Sayers is perhaps the last person many would expect to be associated with such a cultural festival. Indeed Peig, is a name that strikes fear into the soul of generations of Irish people who were force-fed her infamous autobiography in school.
But the Peig they were fed is not the true voice of Kerry's most famous story-teller. Peig suffered the same fate as so many talented women of bygone times. Her voice was repressed and sanitised by men who thought they knew better.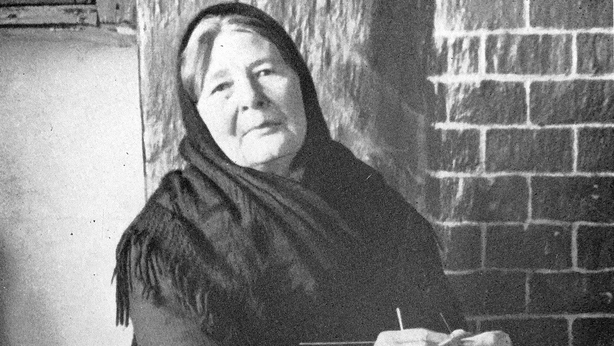 The true voice of Peig Sayers is one of great poetry, wisdom and wit. This voice is reflected in my composition Stories from the Old World which Muireann, Mick and the IMO Quartet will perform at Farmleigh. To get a sense of the real Peig you only have to read the title of one of her stories that I have set to music: Más le gigeog a Mhallais í (If it was with a fart I won her...)
Yes, you read that right, the unfairly maligned Peig told tales about farting, witchery and drinking. How differently would she be viewed if those were put on the Leaving Cert?!
There's much more to Peig though than farting and misery, so come to Farmleigh to find out how her poetic words and the words of so many other great wordsmiths are connected to the work of some of Ireland's best composers and musicians.
The festival also features a specially invited guest international Musician In Residence. The French-English musician Laura Snowden is one of the finest composer-guitarists in the world, and I"m thrilled to be welcoming her to Farmleigh for her Irish debut.
Laura has been described by critics as 'mesmerising' and 'classical guitars new champion'. She was hand-picked by legendary guitarist Julian Bream to perform his latest commissions at Wigmore Hall. Her debut Irish performances at Farmleigh on 30th Nov and 1st December are not to be missed!
Lastly I'd like to mention how the educational aspects of my residency are reflected in the festival. Since September, the harpist Clíona Doris and I have mentored several young composers in masterclasses at Farmleigh. Through these, the talented NUI Maynooth PhD student Padruig Morrison has composed a beautiful harp piece. Clíona will present the world premiere of this work on 28th November - she will be joined by her own PhD student Clare McCague to perform harp duets by Irish composers Brian Boydell, Joan Trimble, Anne-Marie O'Farrell and I.
Farmleigh Music and Arts Festival connects generations of Irish and international artists in one glorious weekend. From Samuel Beckett to Peig Sayers, Brian Boydell to Joan Trimble, Moya Cannon to Cherry Smyth, Clíona Doris to Clare McCague and myself to Padruig Morrison there's never been a festival quite like it!
I look forward to welcoming audiences, composers, musicians, writers, directors and actors to explore the cultural legacy of Farmleigh with me. I'm very grateful to everyone at the Contemporary Music Centre, the OPW and Farmleigh for giving me the opportunity to do so as the first Farmleigh Composer-in-Residence.
Tickets are either free or just €10, they are available through Eventbrite here