Limerick will take centre stage next year with a brand-new festival announced for March, which will attract over 20,000 participants over the duration.
Ireland's electronic arts festival Leaf 2020 will debut in venues across the city of Limerick next spring. Welcoming internationally renowned music artists, leaders in social media innovation, E-Sports and innovators in tech for a world first event showcasing electronic arts, the intersection of technology and artistic expression.
From video games to projection mapping, performance art to content creators, LEAF will become the catalyst for the exploration of electronic arts to the world. Our resident futurist Anne Lise Kjaer will curate this world first event – a renowned Ted Talker, UN ambassador and respected in the global forecasting community. The future is not somewhere we go; we create the future."
The old Cleeve's Factory situated on O'Callaghan Strand has long lain forgotten and forlorn but during LEAF 2020, it will transform into an urban festival setting, with a cutting edge installations, events and workshops. From Thursday to Sunday, music fans will be entertained by some of the world's best electronic artists, digital artists and visionaries.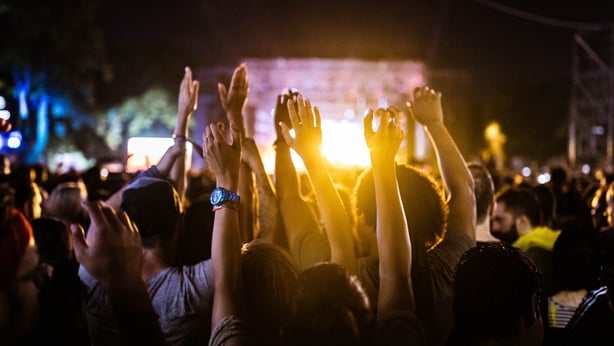 The Business of Electronic Arts conference – a one day event on Friday 6th March - will see leading content creators and visionary speakers from the fields of technology government and creatives join panel discussions, keynote interviews and talks.  As social media outlets such as Facebook, Instagram and TikTok have all become part our everyday lives, our daily quest for information and news has encouraged the growth of social media, but how do we use this for our benefit?  LEAF 2020 will provide a platform for people to discuss how technology can and should be used for generations to come. It will provide an opportunity for attendees to network with leaders in their field.
The Youth Conference and workshop on Saturday 7th March will also see Limerick College of Further Education play host to talks, panels and demonstrations for our digital future. With every Irish teenager now a digital native, the day will comprise of talks and panels on E-sports, YouTube, music creation and the world of online collaboration and monetisation from Debop to Spotify.
A series of workshops over the weekend will bring participants on a journey of learning with pioneers in the field of music production, digital art, performance and monetising art. Chime Out choir will join Limerick people from all walks of life and unite them as one community in song. This project promises to be an interactive, fun and meaningful community experience that will aim to establish a sense of meaning and belonging, of parity and pride in what our city has to offer participants and spectators a chance to share a part of something momentous. This multi-generational choir will perform a number of classic dance anthems accompanied by a live DJ, visual projections and a light show.
LEAF 2020 will also deliver a free music trail showcasing some of the most cutting-edge artists in Ireland today. Curated by prominent music blogger Nialler 9, venues across the city will welcome the many performers taking part in this world-first festival.Tara Stewart of 2fm radio will also be involved.
With a host of fringe events, from a discussion on ATARI's early days in the mid-west to the links between LK and LA, LEAF 2020 is a festival Limerick can call its own – positioning the city as a world leader in electronic arts.