Writers Ursula McGinn and Mollie Molumby of Bombinate Theatre write for Culture about Susie and the Story Shredder, a new children's play set in a world where stories are banished.
Can you imagine a world without stories?
All stories are banned in the Kingdom of Levitas. Faced with writer's block, King Levi decides to spread a rumour that stories are dangerous - they make your hands turn green and your brain go fuzzy.
Susie is one of King Levi's Chief Story Destroyers. It's Susie and her trusty sidekick Shredder's job to enforce the king's law, shredding stories from dawn till dusk. Susie is clever, works hard and has never read a story. There's just one problem - Susie can't help but be creative. Her office is filled with pictures, shredded papier-mache figurines and inventions. Secretly, Susie wants to read a story, but that means she'll have to break a few rules…
(No stories were harmed in the making of this play).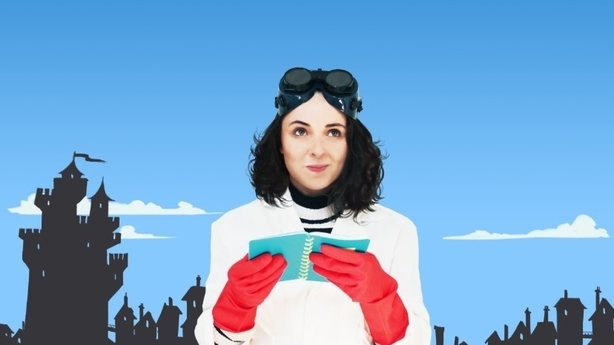 First established in 2016, Bombinate Theatre is an award-winning company which produces engaging, high-quality plays and workshops for families and young audiences. The word "bombinate" means to make a humming or a buzzing sound. We encourage children to make noise, to get creative and to stay on their own buzz. We want to inspire kids to engage with the arts in all its forms.
This is Bombinate Theatre's second play for young audiences. Our first play, the award-winning Half Light, follows a young boy coming to terms with his father's depression, told in a journey through a parallel magical world.
Audience participation is a key part of all our work. In Susie and the Story Shredder, we want our young audience to start their own rebellion. At the end of the play, Susie and the audience write a new story together, challenging King Levi and his ban. The stories are weird, wonderful and wildly different in every show - we've met astronaut-giraffes, a flying pig who wants to be a dragon and a crocodile who dreams of being an inventor!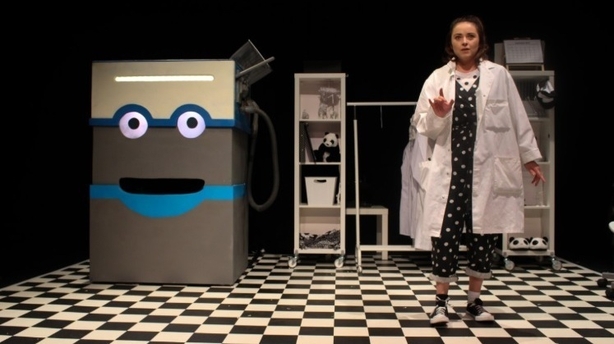 We want the children who see this show to be inspired to write, read and tell stories. Each child who attends the play is given a special Story Pack (designed by Philip Kennedy) to get them started on a brand new story after the show. For school performances, teachers are provided with an Activity Pack to explore the themes from Susie and the Story Shredder in the classroom.
The imagination is an incredibly powerful tool. With this play, we encourage children to go on adventures, approach big questions and hold onto their natural appetite for wonder.
Susie and the Story Shredder is for children aged 6+, and can also be enjoyed by story lovers of all ages.
National tour details:
Mermaid Arts Centre, Bray 12 Nov
Axis: Ballymun 16 Nov
Belltable, Limerick 23 Nov
Graffiti Theatre, Cork 26 Nov
(in association with The Everyman)
VISUAL Carlow 28 Nov
Scripts Festival, Birr 29 Nov
The Courthouse, Kells 17 Dec
The Civic 19 Dec
BOOKING: www.bombinatetheatre.com
Ages 6+
Duration: 50mins
Susie and the Story Shredder stars Clodagh Mooney Duggan, Manus Halligan and Matthew Malone. Tour funded by The Arts Council of Ireland. Developed with support from Pavilion Theatre Patron Donation Award, Dublin Fringe Festival, FRINGE LAB, dlr Arts Office, Dublin City Council's Incubation Award and Dublin City Council's Children's Art in Libraries Programme. Developed at MAKE, an artist development programme and residency initiative of Cork Midsummer Festival, Dublin Fringe Festival, Project Arts Centre and Theatre Forum. Produced by AOB Arts Management.