Finghin Collins is Artistic Director of Music for Galway, Ambassador for the Royal Irish Academy of Music and Eversheds Sutherland Accelerator Academy, which is a two-year programme of professional development to help high-performing, young musicians reach their full potential on and off the stage.
Finghin will be performing Beethoven 250 in the National Concert Hall, Dublin with the RTÉ Concert Orchestra on January 23rd, as well as several other dates around Ireland and Europe.
To find out more about Finghin's live dates and his professional work, you can visit his website here.
We asked Finghin for his choice cultural picks...
Film
I'm a big fan of Spanish and Mexican films and recently enjoyed Todos Lo Saben, a Spanish-language film by the Iranian filmmaker Asghar Farhadi, starring Javier Bardem and Penelope Cruz. It's a very dramatic psychological thriller about a kidnapping during a wedding in Spain. It's also a great way for me to improve my Spanish, a language I am currently learning. Languages are my second great love in life, after music.
Music
Music is my life, I am constantly enthralled by Schubert, Mozart, Brahms and all the others. How to recommend one piece, one performance? I am currently getting stuck into the vast repertoire for cello (oddly enough, as I am a pianist!) - as I have programmed a very ambitious cello festival, CELLISSIMO, presented by Music for Galway, of which I am artistic director, and Galway 2020, European Capital of Culture. The festival runs for nine days in April and May next year and promises to bring the very best of cello music and cellists to Galway city and county for a truly spectacular festival. The cello is one of the most versatile instruments and I'm fascinated by the multitude of ways in which it can be presented.
Book
As I enter middle age I am trying to come to grips with poetry. I studied poetry in school, but haven't read it since then. Thanks to my friend Niall MacMonagle (with whom I share a passion for Iris Murdoch), I am slowly starting to read poems and to really enjoy them. I am getting huge pleasure from dipping in and out of his beautiful collection of poems "Slow Time: 100 poems to take you there" and my next pleasure will be Elizabeth Bishop. I have also greatly enjoyed reading Margaret Drabble's novel "The Dark Flood Rises" which deals with many issues around ageing, gracefully and otherwise.
Play
To my great shame, I haven't been to the theatre for ages and ages. Oscar Wilde being my favourite playwright, I am sorry the Gate Theatre have not programmed one of his plays for quite a while...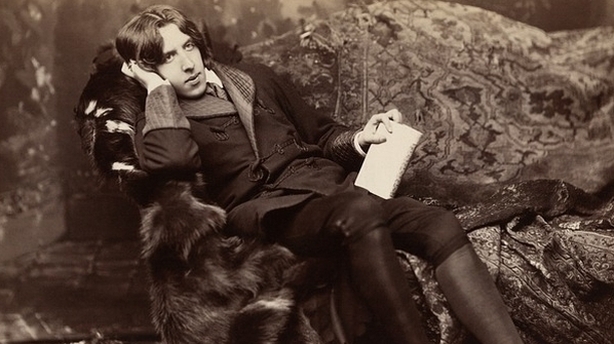 Television Programme
I'm afraid I hardly watch television any more, except the odd current affairs / news programmes. I am very interested in how current affairs are reported and presented, both in print media and on the airwaves. The Brexit saga has been endlessly fascinating and of course endlessly frustrating. God knows how it will all end; I just hope that international travel, of which I do a lot (and love), will not become more stressful.
Gig
At the moment I am half-way through an extensive tour of Ireland, north and south. To play the same Mozart and Schubert piano sonatas 17 times in 30 days – a new experience for me - is turning out to be a wonderful adventure. Rather than becoming repetitive and tiresome, I find that each performance of these works reveals new possibilities, new colours and new challenges. Of course, different halls, instruments and audiences all add to the novelty on each occasion. In many ways, this experience has been so much more rewarding than simply playing a one-off concert in a single location.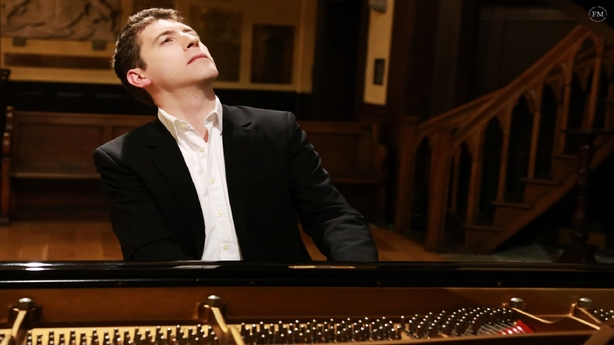 The Next Big Thing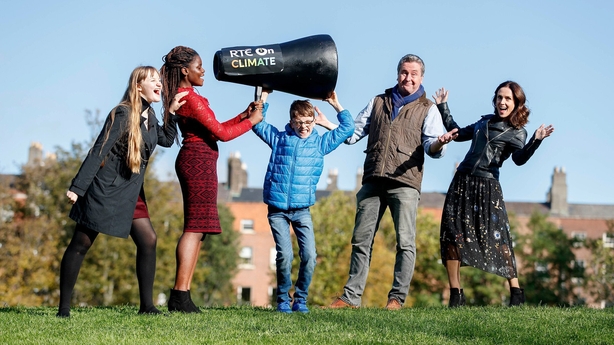 Saving the planet is clearly the big issue facing us all now. It's amazing to see how attitudes are changing, and changing rapidly. I no longer buy take-out coffees unless I have my keep-cup with me. My ten-year-old niece was (rightly) horrified to see me produce a plastic bottle of mineral water recently, pointing out that I should drink tap-water. Of course, these are only two tiny examples, but the great oceans of the world are made up of little drops just like these.
To find out more about Finghin's live dates and his professional work, you can visit his website here.