Nature's habit of slipping away from our lives, without fanfare, is a subtle thing; so gradual, it can be imperceptible. A handful of soil scooped up from the earth slowly loses the squirming mass of life that once pulsated through it. It can take decades to realise what has passed. Older people look upwards and tell us that the skies aren't as busy as they used to be and ask: where has the life around us gone?
The sounds of the wild, that have long served as a kind of metronome to our lives, are being silenced. For some locals in parts of Cavan and Leitrim, for example, the explosive, nasal bark of the red grouse - heard first thing at dawn and last thing at dusk - bookended their working days. In the last 100 years, over 70 per cent of the population of this bird - known in Irish as 'an cearc fhraoigh', the heather hen - has disappeared.
Summertime in our towns and cities has always had one soundtrack: the ebullient yikkering of swifts as they soared upwards and performed their intoxicating aerial acrobatics. But our skies are emptying out as swift numbers freefall - they've declined by 40 per cent in the last fifteen years - and with it has come the absence of their high-pitched sound that, for generations of people, heralded the start of longer days and warmer nights.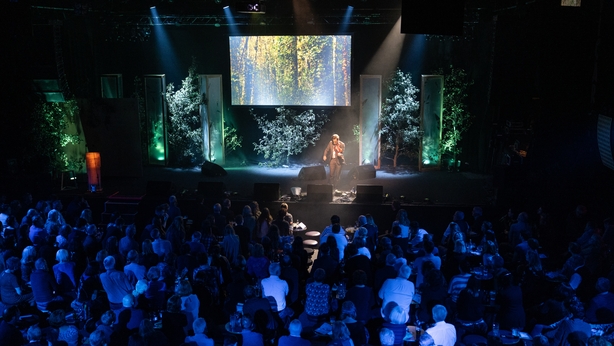 It's a story that's replicated in the myriad of species that once thrived here. In our waterways, we have a delicate white-clawed crayfish - which has been in Ireland, we think, for over 800 years - and a unique freshwater pearl mussel that can live to an astonishing 130 years of age. They're disappearing in a wretched tale of loss and destruction.
In the remnants of the ancient oak wood of Tomnafinnoge in Wicklow, with its majestic trees clothed in lichens and mosses, we get a tantalising glimpse of where life would have once thrived. But the truth is in the data: nature is vanishing.
Some species are desperately searching for places and spaces where they can survive. They're moving westwards, where the hand of humans on the land is still light. Listen carefully as you sit on a grey slab of limestone in the Burren, Co. Clare, and your ears may pick up a sound that was once heard around Ireland: the soprano buzz of the Shrill Carder Bee. They're still here, desperately clinging on.
Can we allow our imagination to conjure the cacophony of life that is missing? A life with corn buntings and curlews, ospreys and woodlarks; bitterns and hawfinch, cranes and capercaillies? We don't have to settle for rarity or silence. And although it can sometimes feel that restoring nature is an impossible feat, we know that a wild renaissance is possible. We can embrace abundance and bring back the life around us, if we want to.
-Ella McSweeney