Festival programmer Mark Ward writes about the latest installment of the Red Line Book Festival, which takes place across South Dublin from October 7th - 13th.
This week, we're proud to be celebrating the eighth edition of the Red Line Book Festival, bringing a diverse programme of over forty literary events to venues across South Dublin.
After a fantastic launch event with UK Poet Laureate Simon Armitage last month, we're excited to welcome some of Ireland's finest writers alongside stellar international authors.
While it's wonderful to highlight these visitors across South Dublin, at the Red Line Book Festival, we're also keen to promote the abundance of talent on our doorstep and are delighted to feature local writers and artists, like Clondalkin's rising spoken-word star Natalya O'Flaherty, acclaimed Palmerstown-based writer Christine Dwyer Hickey, and Tallaght native Michael J Whelan, who will launch his new book Rules of Engagement as part of the festival.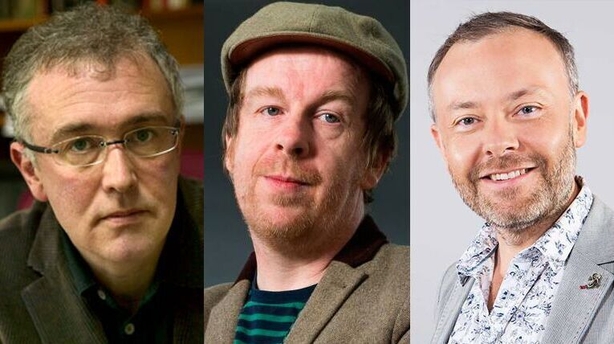 Back by popular demand, Alison Spittle hosts Internet Famous, with guests Sophie White, Colm O'Regan, Twistedddoodles and Liam Geraghty delving into the marvellous but occasionally murky world of online fame. Elsewhere, Laureate for Irish Fiction Sebastian Barry will chat to Dermot Bolger, and Rick O'Shea will host an exciting double-header with Joseph O'Connor and Kevin Barry.
This year, with support from Creative Ireland, we appointed Lisa Harding as our inaugural Writer-in-Residence and she has been working with local writers on a project called Rediscovering Tallaght by Looking Up, out of which, we will host a special showcase of their work, with a chapbook to follow later in the year.
A new strand in this year's programme is Changing Ideas. We're thrilled to host Catherine Dunne, Lia Mills, Hillary Fannin and Donnah Yuma for Writing Human Rights to discuss the new collection Yes, We Still Drink Coffee! Elsewhere, English photographer and author Laura Dodsworth will join Tara Flynn to discuss her fascinating work exploring how our bodies look and the stories they can tell, in an event we're calling The Bare Reality: A Vagina Dialogue.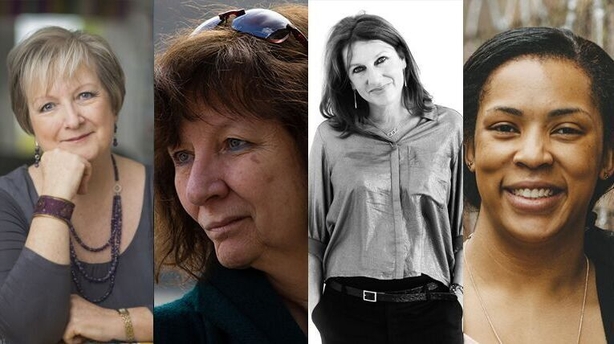 There's also lots for lovers of verse to enjoy in our Poetic Licence strand. We'll welcome Kathleen Watkins to discuss her collection The Ordinary Woman and Other Poems I Love; we join forces with the Irish Writers Centre for another special, and bilingual, edition of Takin' The Mic; and we'll discuss How To Get Ahead in Poetry as part of our Poetry Night, where we'll also reveal the winners of this year's Red Line Book Festival Poetry Competition.
The festival caters to budding bookworms too, with a great programme of events for schools and families. Next weekend, we invite you to bring the kids to our Magical History Tour with award-winning Irish Writers Sarah Webb, Oisín McGann and Judi Curtin and two special performances of Jacqueline and the Beanstalk by Moon and Sixpence Puppet Theatre. Aga Grandowicz will also host interactive workshops, one for children with sensory issues and another in Polish.
We're looking forward to a fantastic week at the festival and hope that you will join us at the end of the Red Line. We do things differently here!
The Red Line Book Festival is an initiative of South Dublin County Council. The 2019 festival runs October 7th - 13th - find out more here.