Writer, poet, historian and critic Ulick O'Connor has died at the age of 91.
Born in Rathgar in Dublin in 1928, O'Connor studied law and practised as a barrister for 15 years, before turning to writing fulltime. A prolific author and popular public speaker, as well as a member of Aosdána, his extensive oeuvre encompasses poetry, biography, literary history and criticism.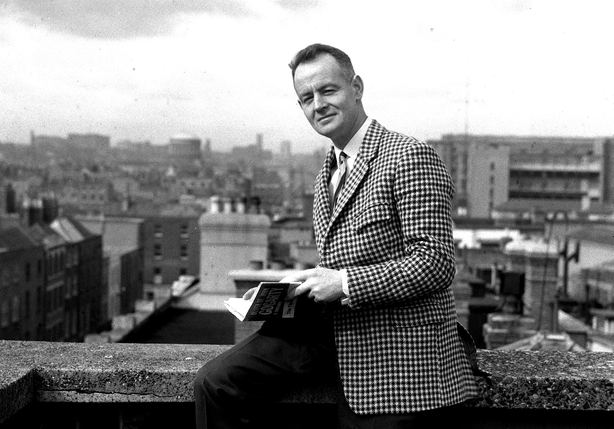 Works of note include major biographies of Brendan Behan and Oliver St John Gogarty, books on The Troubles and The Celtic Revival, and a number of poetry collections, including Lifestyles (1973), All Things Counter (1986) and The Kiss: New & Selected Poems (2009).
Watch, via RTÉ Archives: Saturday Live with guest host Ulick O'Connor, introduced by Bill Whelan on 6 December 1986
As a playwright, several of O'Connor's works were performed at the Abbey Theatre, where he served as a member of the Board of Directors for many years, amongst them Brendan (1971), Deirdre (1975) and A Trinity Of Two (1998), while his numerous one-man shows, many focusing upon the lives of renowned Irish literary figures, proved popular with audiences.
Listen, via RTÉ Archives: Ulick O'Connor On Brendan Behan (1970)
A popular guest on RTÉ's Late Late Show in the 1970s and 1980s, and an outspoken commentator on social, cultural and political issues, his memoir The Ulick O'Connor Diaries 1970-1981: A Cavalier Irishman chronicled his meetings with well-known personalities from politics to the arts.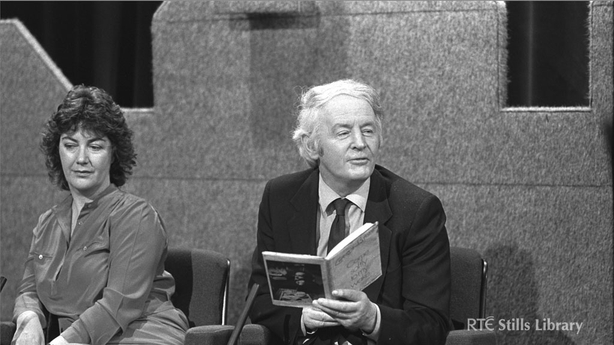 Over the years, O'Connor contributed columns to a number of major newspapers, amongst them The Sunday Times, The Daily Mirror and The Evening Herald, where he penned a popular poetry column.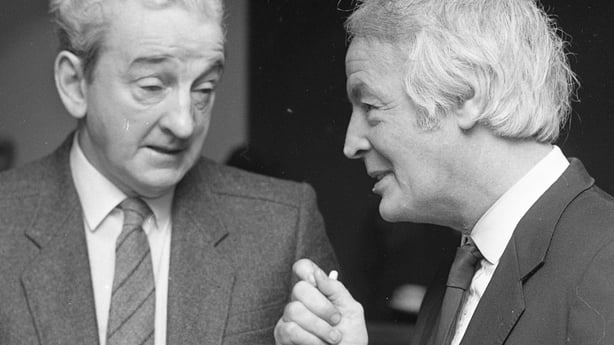 In a statement, President Michael D. Higgins said: 'A voracious reader, with an obvious delight in the power of words, Ulick O'Connor became a well-loved and distinctive voice in public debate, and his prose, literary criticism and his own poetry will continue to be read by many generations.
'Celtic Dawn', published in the 1980s, was a valuable and provocative contribution to debate on the Irish Cultural Revival. As a biographer his works on Oliver St. John Gogarty were the source of his much appreciated one-man shows.
The Lilliput Press is saddened by the passing of Ulick O'Connor and salutes the achievements of this playwright, poet and biographer – stalwart of Irish Letters pic.twitter.com/JhYXFRzb1H

— The Lilliput Press (@LilliputPress) October 7, 2019
His commitment to performance will be remembered fondly as well as his lifelong support for actors and their livelihoods.
As President of Ireland, I extend my deepest condolences to his family, friends and all those whose lives he touched in so many ways. I was proud to have him as a friend.'