The poet Ciaran Carson, who has died aged 70, of cancer, will be remembered by many as one of the preeminent Northern Irish poets of his generation, and truly a unique voice in Irish literature.
Born in Belfast into an Irish-speaking family, Ciaran Carson attended Queen's University in the city, where one of his tutors was Seamus Heaney, and fellow students included poets Medbh McGuckian and Paul Muldoon. He held the position of traditional arts officer of the Arts Council of Northern Ireland from 1975 to 1998, and was the inaugural director of the Seamus Heaney Centre for Poetry at Queen's University in 2004, a post he held until his retirement in 2016.
All of us at the @HeaneyCentre are devastated by the news of the death today of our great friend, colleague, example as poet and writer, our first Director, Ciaran Carson: 'il professore, il maestro,' in the words of Stephen Sexton, 'to whom the language itself is indebted.' pic.twitter.com/4Jixx9ciuy

— Seamus Heaney Centre (@HeaneyCentre) October 6, 2019
Carson's work was acclaimed for its ability to deftly interweave the political and personal, interpreting the tumultuous events in the North over the past half-century through a profoundly intimate filter. Raised in the Falls Road area of Belfast, life in his native city provided constant inspiration and informed his formidable output.
Watch: Ciaran Carson in conversation at Queen's University, Belfast
He was the author of a number of acclaimed collections of poetry, including his debut collection The New Estate (1976), The Irish for No (1987), Belfast Confetti (1989), First Language: Poems (1994, a winner of the T.S. Eliot Prize), Breaking News (2003), For All We Know (2008), Until Before After (2010) and Exchange Place (2012). Prose works of note included The Star Factory (1997), The Pen Friend (2009) and Shamrock Tea (2001); Carson also translated a number of key texts into English, amongst them versions of The Táin and Dante's Inferno.
It's hard to separate the experience of living in Belfast from Ciaran Carson's words. My condolences to his family and many friends. He encouraged so many writers that I greatly admire and this is a sad loss for the writing community in Northern Ireland and beyond. pic.twitter.com/obP4S0xYDb

— Caroline Magennis (@DrMagennis) October 6, 2019
In a statement, President Michael D. Higgins said: 'Growing up in an Irish speaking community, with Irish as his first language, Ciarán's love of the Irish language lasted throughout his life. A prolific writer, his poetry, prose, translations from Italian and French reflected a wide range of achievements.
An early contributor to the understanding of traditional music, he was interested in all the arts and a generous supporter of other artists.
He leaves such a wide body of work that people will have their own favourites, including the magnificent 'Belfast Confetti'. Representing Belfast in all its variety, the memoirs and books, such as 'The Star Factory', revealed a deep love of place.
Writing right up to the end, with the text forthcoming, he will be missed by all who had the privilege of knowing or reading his work.'
Such sad news. Ciaran Carson was such a precious presence around Belfast when I lived there. And a mighty poet. pic.twitter.com/QBqDkin5Xb

— John Kelly tweets (@johnkellytweets) October 6, 2019
A final poetry collection, entitled Still Life, is due to be launched in Belfast later this month. Carson is survived by his wife Deirdre, and their children, Manus, Gerard and Mary.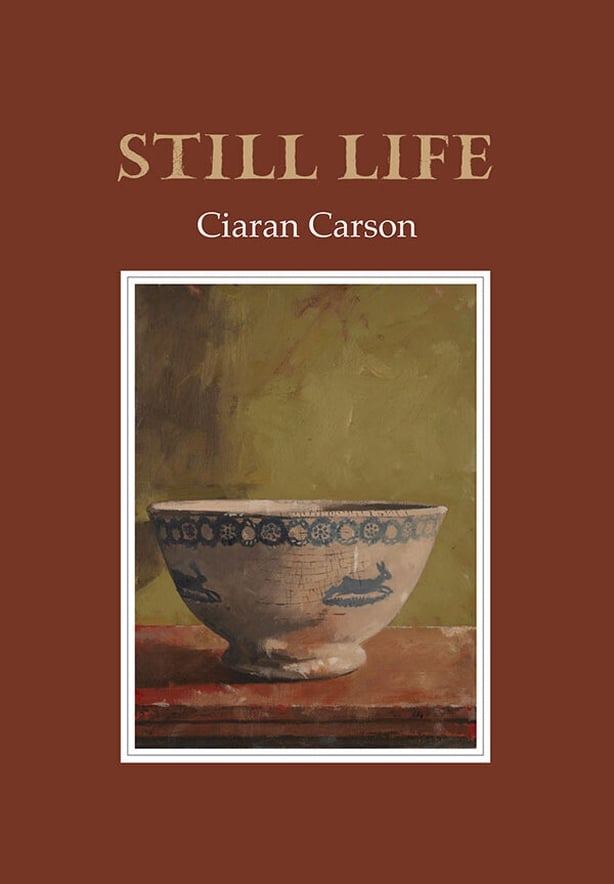 Picture: Manus Carson