Liam Cagney writes for Culture on what to expect from the Bangers and Crash Percussion Group's nationwide tour this October...
A banger, in the parlance of our times, is another way of saying a thumping great tune. Originally found in techno and dance music, these days bangers crop up in diverse genres, from classical to pop. Born Slippy is a banger. River Deep, Mountain High is a banger. And the scherzo from Beethoven's Ninth Symphony? Yes – need I say it – a veritable banger.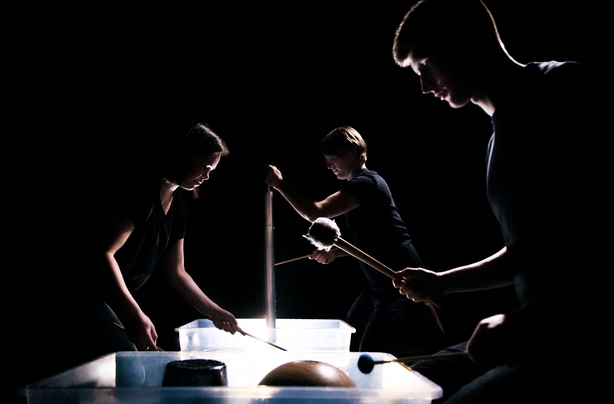 During their national tour with Music Network in October, the percussion trio of Alex Petcu, Emma King and Brian Dungan will bring audiences a programme of banging tunes. From Steve Reich's Nagoya Marimbas, with its interlocking parts and racing rhythms; to Elliot Cole's Postlude No. 8, with its chorale-like harmonies played with double bass bows; to Gene Koshinski's And So the Wind Blew, a fantasia on wind chimes, Petcu and co. will demonstrate a wide range of percussion sonorities.
Watch: Alex Petcu performing Steve Reich's Nagoya Marimbas
The compositions on their programme are banging in a double sense: metaphorically, since they are lively tunes; and literally, since, being played on percussion instruments, they will quite literally be banged. What this points to is a key aspect of the music of our times: the central role percussion instruments play across almost all types of music.
In traditional classical music, percussion was largely confined to a supporting role, punctuating and underlining the main action in the melodic instruments. For this reason, Stravinsky called percussion and bass the orchestra's 'central heating system', warming and bolstering the orchestral structure.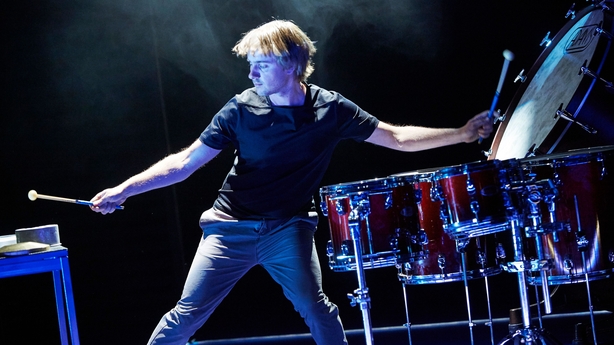 Over the course of the twentieth century, though, in the search for new and interesting sounds, percussion came to the fore.
In an acoustic sense, percussion instruments offer an enormous range of unstable – and thus rich and strange – sonorities. From the resonant chime of bells to the hissy rattle of shakers to the meditative hum of gongs, percussion instruments bring to our ears a vast region of sonic space. In this way, a percussion ensemble can at times be like a miniature orchestra in itself.
Petcu's new piece Cross | Paths, commissioned by Music Network for the tour, is a prime example of this. Having a background in physics, Petcu is actively interested not only in traditional percussion instruments – bass drum, tom-toms, congas – but in the percussive potential of various ad hoc materials.
'One can imagine what a metal pipe might sound like, probably from having heard one crashing on the floor,' Petcu says. 'Drill two holes in just the right spots, however, then hang it up and strike it with a vibraphone mallet, and the sound you'll hear is suddenly surprisingly different.' Composed in two parts, Petcu's Cross | Paths incorporates found objects and scrap metal in its second half.
Alongside purely sonic matters is the theatrical quality of percussion in live performance. In Steve Snowden's A Man with a Gun Lives Here, based on the lives of hobos during the Great Depression, one has the impression of witnessing a secret dialogue between the three players, conducted through percussion. In Alyssa Weinberg's Table Talk, two percussionists jointly navigate instruments strewn with soft drink cans and glass jars. And Thierry de Mey's Musique de Table at times comes off like army officers performing a drill – albeit done wryly with moments of humour.
Watch: Emma King from Bangers and Crash on the Late Late Show
Alongside their seven evening performances on tour, the trio will lead a series of workshops allowing school students and community music ensembles to learn from their expertise. Students participating in these workshops will be invited to come along to the Bangers and Crash Percussion Group touring performances with their families at a discounted rate.
Bangers and Crash Percussion Group are on tour with Music Network from 2 - 11 October 2019, with concerts in Dublin, Waterford, Bray, Clifden, Portlaoise, Castlebar, Cork and Ennis. Find out more here.