On Monday next, September 30th at 7pm in the Project Arts Centre, Marina Carr will be in conversation with Arena's Sean Rocks, discussing her new work Hecuba, and her formidable career to date - the event is free, but ticketed - get your tickets here.
Performing at the event will be Caoimhín Ó Raghallaigh and performing extracts will be Rough Magic's Hecuba, Aislín McGuckin.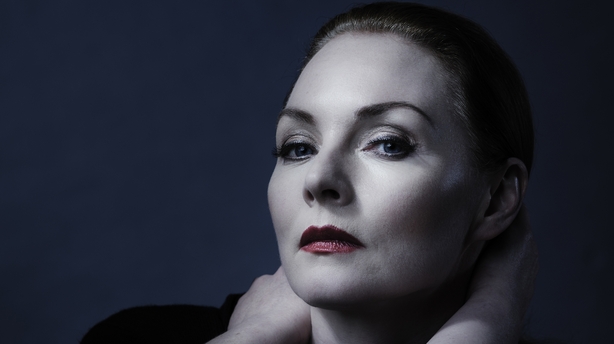 Marina Carr is passionate about the Greeks. The great playwrights of ancient Greece, Euripides and Sophocles have influenced her plays such as By the Bog of Cats, the Mai and Portia Coughlan. But while these plays have a distinctive classical feel, the true heart of Carr's work is Irish. 
For this year's Dublin Theatre Festival, Rough Magic is staging a production of Carr's Hecuba. The Queen of Troy stands in the Throne room surrounded by the limbs torsos, heads and corpses of her sons. The Greeks have annihilated Troy and Hecuba the Queen is now in confrontation with Agamemnon, King of the Achaeans one of the many tribes of Greece.
We need your consent to load this YouTube contentWe use YouTube to manage extra content that can set cookies on your device and collect data about your activity. Please review their details and accept them to load the content.Manage Preferences
Watch: Marina Carr and Aislín McGuckin discuss the myths around the fabled Queen of Troy
Marina Carr admires the work of Euripides, author of the Greek Hecuba, but she challenges his version in her own unique fashion: "While I admire the work of Euripides, I believe he did an injustice to Hecuba. I am trying to redeem Hecuba from the bad press Euripides created around her. History is as they say written by the winners, sometimes I think myths are too..."
Arena's interview with Marina Carr will be broadcast live on RTÉ 1 at 7pm on Monday, September 30th - to attend this very special event, get your free tickets here.