In 1996, Gardaí deployed on UN peacekeeping duties in Cyprus saw two men killed. Unarmed, and caught up in the violence within the UN buffer zone, Garda Frank Flood witnessed both killings at close hand. Now, for the first time in almost a quarter-of-a-century, Frank returns to Cyprus to revisit those events and find out more - listen to Return To The Green Line above.
Below, programme maker Christopher McKevitt tells the story behind the programme...
I first read about Frank Flood in an Irish Times article back in August 1996 which gave an account of how two Irish gardai had found themselves desperately trying to save lives inside the United Nations Buffer Zone in Cyprus a few weeks earlier. The article related how Frank and his colleague Lorraine Stack, had been trying to break up violent assaults as Greek Cypriots on one side, and Turkish Cypriots and Turkish extremists on the other clashed.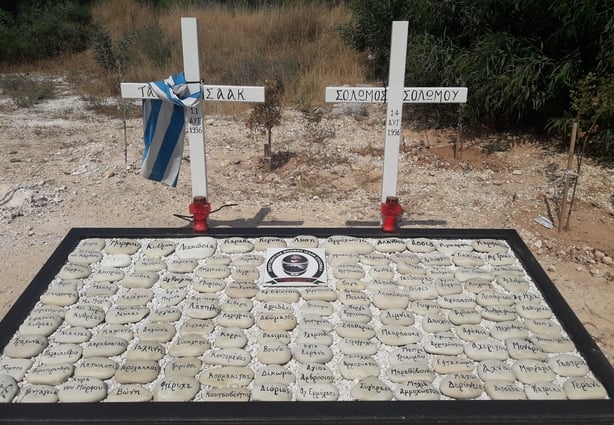 Tragically, a Greek Cypriot man was beaten to death. His name was Tassos Isaak. The two Irish gardaí, working as unarmed UN police officers, had tried to save him, the article said. And it quoted a UN incident report which noted their actions were 'at considerable personal risk' to themselves.
The article mentioned that Irish gardai were part of the murder investigation and the circumstances of the killing meant the case may be submitted to the European Court of Human Rights.
I thought the story extraordinary. Here were two of our Gardaí operating with enormous bravery trying to preserve live on a day of conflict taking place in a foreign land. However, I knew that until the case was concluded, it was unlikely either of the two gardaí named in the article would be able to do an interview. And of course, that assumed they would want to talk to me.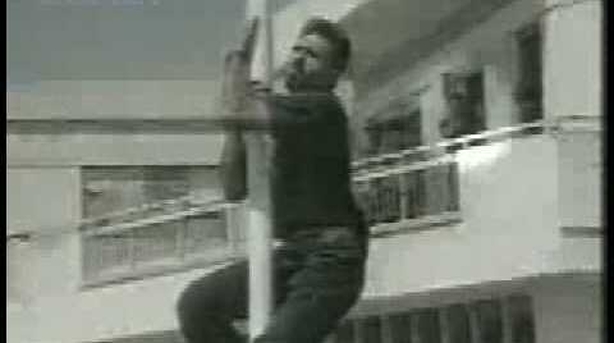 There was another consideration. While there was no doubt in my mind that their actions had been exemplary, I also felt that what they had gone through must not have been easy. I felt it inappropriate to intrude. A passage of time was needed.
From a distance, they had my admiration and the story, if not the detail of it, remained ever since in the back of my mind.
A few years ago, I met a colleague in the work canteen, earphones in, intently listening intently to something on her phone. I asked her what it was and she said the Documentary on One online library was available via their mobile phone app. It was, she said, a fantastic archive of storytelling and she'd love to make a Documentary on One. That article popped back into my head. Could the story of the efforts of those gardai in Cyprus be told in radio documentary form?
Back at my desk, I did an internet search and up popped the original article I'd read all those years earlier. That took me to a general internet search which revealed the killing of Tassos Isaak, and another man a few days later, were important moments along the course of Cyprus' modern history.
A few minutes later I had printed off a 2008 European Court of Human Rights Judgement in the case of Isaak vs Turkey; a case pursued by family members against Turkey.
As I turned the pages, of the judgement, the bedrock of the documentary was there on paper. The court judgement quoted extensively from the witness statements of Garda Frank Flood and Sergeant Lorraine Stack. But where were they now? Were they even still with An Garda Síochana?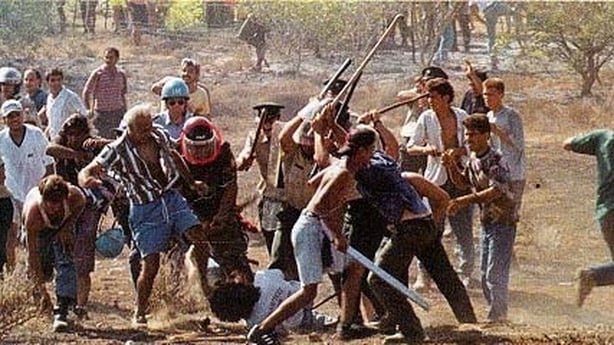 But then the judgement mentioned that the killing of Tassos Isaak was filmed. I looked on YouTube and there it was, stark, visceral footage of the beating to death of Tassos Isaak. And in that few seconds of footage, a tall man in a United Nations uniform pushes his way through to try to save him.
I read Frank Flood's statement again and I looked at the pictures of the man being beaten to death and I realised that I was watching Frank Flood. There he was, an Irish man doing his absolute best to save another man's life. In fact, in the footage, Frank himself is attacked by a man wielding an iron bar. And in corner of the footage you can see Lorraine Stack pushing another Greek Cypriot to safety.
The following day I contacted the Documentary on One unit with the idea and they were interested if one or both of the gardaí agreed to be interviewed. The day after that, I wrote a letter to the Garda Press Office asking if either of the two gardai would be willing to speak to me. A few weeks later, the head of the press office wrote to say that Lorraine Stack did not want to do an interview. The Press Office said Frank Flood was no longer serving so they couldn't help with putting me in touch. Perhaps the Garda Retired Members Association might be able to help?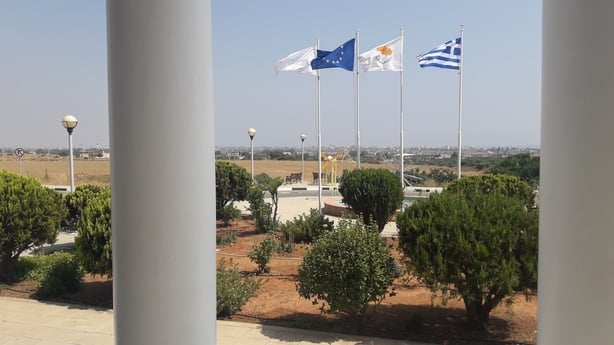 The Association made contact and a few days later I received an email from Frank. He was working in Kosovo. He'd retired but had a new career with the Organisation for Security and Co-operation in Europe. He explained he spent weeks and months at a time away from Ireland and his family. But on his next trip home we could meet, at his house.
When I arrived, he had finished an afternoon in his garden. His first question to me was how I knew about the events of August 1996. I explained it was one of those newspaper articles I had read at the time and never quite forgotten.
We talked. He filled in detail around the event and confirmed he was present when Tassos' distant cousin, Solomons Solomou was killed just three days later, at almost the same place. He described the deaths as 'tragedies' and he told me he had not been back to Cyprus in the almost a-quarter-of-a-century since. Would he now? Would he go back to Cyprus and tell us what happened? And that is where this documentary begins.