Director Caitríona McLaughlin writes for Culture about Irish National Opera's world premiere of This Hostel Life, Evangelia Rigaki's new installation opera based on stories written by Melatu Uche Okorie while she was living in Direct Provision.
Melatu Uchenna Okorie's collection of stories and Evangelia Rigaki's composition come together in the form of contemporary opera This Hostel Life, produced by Irish National Opera this month.
I have the privilege of directing this piece and collaborating with both these artists, designer Sarah Jane Shiels, singers Amy Ní Fhearraigh, Rachel Croash, Andrew Gavin and musicians Bill Dowdall, Richard O'Donnell and Fintan Sutton.
This is what working days look like at INO. #nocompromise Our rehearsal room this week and I've never been in one like it. Very moving to see everyone working so hard to deliver this new opera #ThisHostelLife and being supported to do it. Proud to be working with @IrishNatOpera pic.twitter.com/JIMmnHmDBB

— Caitriona McLaughlin (@TraBreaga) September 22, 2019
For me, the process began with Melatu Uchenna Okorie's collection of stories, a beautiful read, immediately familiar and uncomfortable. Its frank poetic voice provides a revealing insight into a side of contemporary Irish culture that is shaming. Direct Provision, and its treatment of people at their most vulnerable finds parallel in the hiring fares of my grandparent's generation and in the Magdalene laundries of my parent's generation.
So, how does one approach the specifics of a piece like this, the subject of living in direct provision, given my distance from that experience? Can I contribute to an artistic conversation without imposing my own cultural ignorance on it? Does music add to or dilute the powerful artistic voice at its centre? Is it possible to recreate in three dimensions what Melatu achieves perfectly in two, presenting its truth without prejudice towards these characters, already so disenfranchised? Is it possible to maintain the simple integrity of this woman's story delivered with such direct openness? And could I recreate for an audience the book's invitation to begin a dialogue without shying away from the racism asylum seekers face on a daily basis?
We need your consent to load this rte-player contentWe use rte-player to manage extra content that can set cookies on your device and collect data about your activity. Please review their details and accept them to load the content.Manage Preferences
Listen: Caitriona McLaughlin talks This Hostel Life by Irish National Opera on RTÉ Arena
Fortunately many of these questions have been answered by my collaborators. Composer Evangelia Rigaki, through her selection of specific text, her choice of instrumentation, and her naturally theatrical composition has added a layer of complexity and sensitivity to the subject, making this new opera a substantial piece of art in its own right.
In choosing Christ Church Crypt, INO situates the work in a unique environment; it is a space that elevates the human voice and the music, deepening its resonance. In this space it attains a vital and urgent intimacy at odds with the suffocating lack of privacy people live with in Direct Provision, giving us enough distance to pull us into the world of these characters.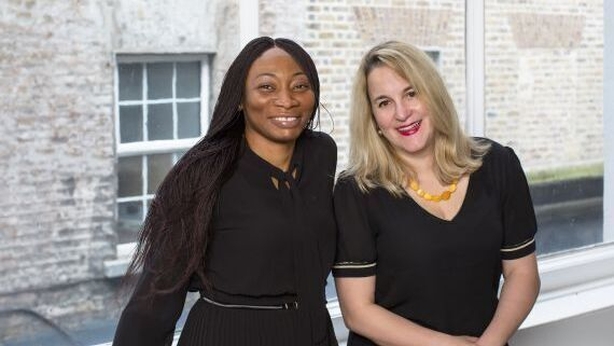 So in directing this piece my focus has been on highlighting how close these characters are to all of us, this could be the experience of any one of us, and to remind myself that we are not entirely absent from the cultural experience of this story. Each of us has a minor role, and for many, myself included, it is an ugly one. I am the passer-by who walks past the thing we don't know how to address. I'm too busy, and it's too awkward to acknowledge those people down the road who tonight are living in horrible circumstances. Many have had to flee from danger, some have made horrendous journeys. Perhaps I don't want to consider how they have all chosen to come here, in exactly the same way generations of our own families for centuries have travelled abroad to flee violence or oppression or poverty, to survive, or simply find a place to make a life, seek a home, have a family.
The singers, the musicians, writer, Melatu, composer, Evangelia, and designer, Sarah Jane Shiels (who thinks about light and space in an utterly original and provocative way), all bring a forensic sensibility to this work. As director, my priority is on balancing these elements, and in creating a physical and emotional journey for an audience in the hope that maybe, for a few moments, we might notice the individuals in this story, think about the people these stories are based on and bring the dignity of recognition to their plight; but for a simple accident of geography we too could be without a place to call home.
The World Premiere of This Hostel Life is at Christ Church Cathedral, Dublin, on September 26th and 28th - more details here.