Aideen Howard, Director of Dublin's cultural centre for children, The Ark, writes about their Theatre For Children programme at this year's Dublin Theatre Festival.
All year round The Ark produces and presents a programme of art opportunities for children to enjoy with their friends, family or school. In 2019 so far we have presented Game Plan, an exhibition of games from the V&A, produced Peat, a new play by Kate Heffernan, presented Big Bang, a new music festival, and inaugurated Right Here Right Now, a multi-disciplinary festival celebrating children's right to be heard and to participate in art and culture. We collaborated with ANU Productions to make an immersive summer programme inspired by Goldilocks, and co-presented shows and workshops with Dublin Dance Festival, Tradfest and First Fortnight. Throughout the year, The Ark's participation programme finds ways to connect with children in their free time as well as at school.
At this time of year, though, all our multi-disciplinary attention turns to focus on theatre. The Theatre for Children season in partnership with Dublin Theatre Festival gives audiences the opportunity to see exciting and contemporary international work for children aged between 2-12. The philosophy behind this partnership is to share the very best quality theatre for children. In programming the season, we are alive to the possibility that any one of these shows might be the child's first-ever theatre experience. This year, we embrace the best of international theatre with productions from Australia and Scotland while also presenting two world premieres of new Irish work.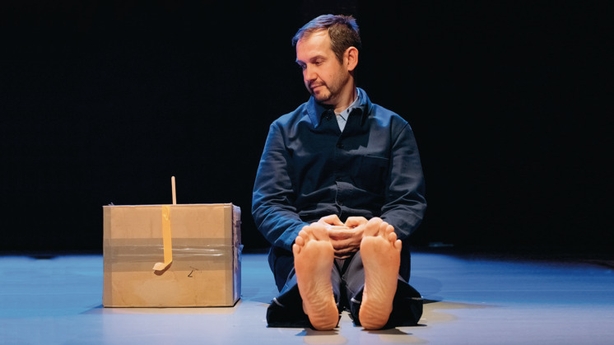 Our 2019 programme kicks off with a new show by theatre maker Anna Newell, who has consistently made dynamic and searching theatre for young audiences for many years. Although Anna has worked with us on the PUSH artist development programme, Big Kid Little Kid produced by The Civic Theatre represents her Ark debut. For audiences aged 3-6, we present Stick By Me, a glorious non-verbal physical performance about friendship, playing and imagination created by the Andy Manley and Ian Cameron, the duo who made the extraordinary White (Dublin Theatre Festival 2012). Baba Yaga is a theatrical tour de force by its two Australian performers, Christine Johnston and Elizabeth Hay. This show has withstood raucous audiences throughout Australia following its UK premiere in 2018 and comes dripping with five-star reviews.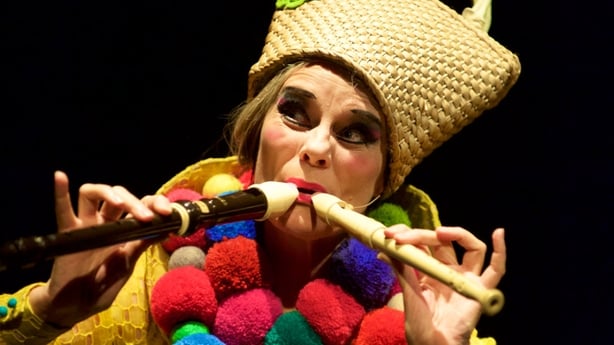 While my Ark and DTF colleagues support the technical requirements of getting three shows in and out over the course of the festival, a new show is simultaneously emerging from our rehearsal room. An Ark commission by Wayne Jordan and Tom Lane, The Haircut! is a contemporary telling of the story of Labhraidh Loingseach, the King who had donkey's ears. Performed by three musicians and an actor, this is an old story remixed and retold for the children of 2019. It's one of the highlights of our 2019 programme and runs throughout October to extend opportunities for children to engage with the show.
This programme, like everything The Ark presents, is informed by children's right to participate in art and culture. When Ireland ratified the United Nations Convention on the Rights of the Child in 1992 the Irish State expressed a binding commitment to art and culture for children for the first time in its history. It goes even further, undertaking to provide equal opportunities for cultural and artistic activity. The Ark is supported by The Arts Council to invest directly in artists and art, and we are committed to increasing participation opportunities for children in turn. However, while 100,000 children are living in poverty the barriers to their participation in cultural activities are self-evident.
Arts and Cultural Participation among Children and Young People: Insights from the Growing Up in Ireland Study by Dr Emer Smyth, published by the Arts Council and the Economic and Social Research Institute in 2016, found that taking part in cultural activities such as singing, painting, dance, and theatre helps children to develop better social skills and positive relationships. It also found that children and young people from disadvantaged backgrounds are less likely to participate in arts and cultural activities than children from more affluent families. Cost is a key barrier.
At The Ark, we try to level out that inequality by offering heavily subsidised tickets for school groups and we look forward to welcoming dozens of school groups to our shows over the coming weeks. Budget 2020 will be announced half way through the Theatre for Children Season of Dublin Theatre Festival. We're hoping that children rights are at the heart of it.
Find out more information about the Theatre for Children season at The Ark here.