Let's Festivalbrate! The Pitch'd Circus Arts Festival, presented by the Circus Factory Cork, returns for its third installment from Friday 20th to Sunday 29th September, bringing with it new and exciting circus acts, street performances, aerial arts, comedy and workshops for all ages.
Festival Director Cormac Mohally (one-half of the much-loved comedy duo Lords of Strut) writes Culture about the festival…
Pitch'd Street Arts and Circus festival is the annual flagship event for Cork's Circus Factory, showcasing local and national talent through a series of free and paid shows.
The Circus and Street Arts scene is actually quite vibrant in Cork, but you might not know that as the companies based here travel internationally to perform.
We start our shows on Culture Night, they are all free and based around North Main Street and Cornmarket Street. What an exciting night it is - the town is packed, and the vibe is great. Thankfully, we are supported by the Arts Council and City Council, but the festival is produced on a shoestring, therefore we will be passing the hat after shows, so please do contribute, and we might have the 'whole shoe' for 2020!
That does bring me to a very important question I have for Cork, with a lot of artistic centres being pushed out of the city centre due to all the building developments… how do we value our culture, our cultural institutions, and am I willing to contribute? Culture night is an amazing night, but it does have the double edge of undervaluing the arts, especially if people don't continue to support the arts all year round by going to shows, gigs, galleries, and just getting involved rather than Netflixing.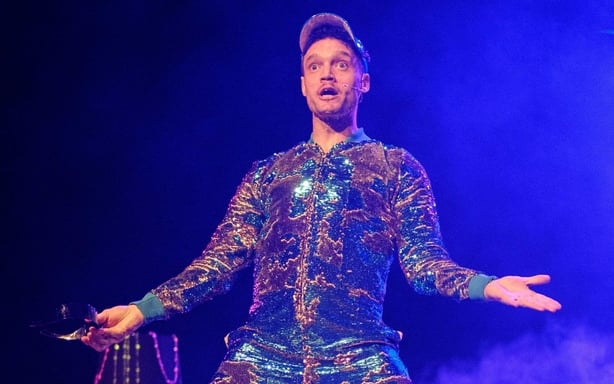 This year we are going to have four nights of shows in our building. It's our home all year round, and our opening show with LooseySmokes, one of Ireland's top contemporary circus companies, will lead a bunch of invited talented artists over the course of 6 days, to make a collaborative one-off site-responsive show called Time or Place. This show is as much about the artists as it is about the audience, and that is why I love this festival – it's all about pushing boundaries for both artists and audiences.
People of Cork might remember me as Mr. Cro the street performer, pushing my wares of juggling on a high unicycle and convincing people to put something into my hat. I started street performing back in 2002, and after becoming one half of Lords of Strut, conquered 'the street' back in 2013 when I won the Street Performers World Championship. Street performing is very close to my own heart, mainly because when I wanted to start I could just go and do it, and anyone could watch me, young, old, rich and poor - it's a universal art form.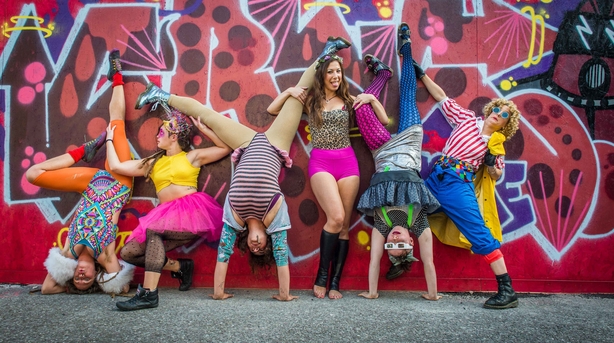 The final day of Pitch'd coincides with the Douglas Street Festival, which has been a fantastic event for the last two years. It's like any good old autumnal festival, with folks catching up after the summer, kids eating too many sweets, and crowds laughing together. People can try walking a tightwire with Galway Community Circus, watch the 5-person Irish Circus Company Síolta, and then join us for our special closing show Exquisite Corpse on September 29th at our HQ, The Circus Factory.
I have had the pleasure of performing around the world with Lords of Strut, and I aspire to bring a bit of that weird and wonderful world I get to be part of to the streets of Cork during Pitch'd. From weird clowns to high skill circus performers, with free and ticketed shows, it's got something for everyone. But my favourite thing about the festival is the coming together of our circus community, from far and wide, having a huge party to celebrate our diversity and making new friends along the way.
Let's Festival. Let's Celebrate. Let's Festivalbrate!
The Pitch'd Circus Arts Festival runs from Friday 20th to Sunday 29th September - find out more here.