Playwright Tom Swift reveals the creative highs and lows of writing Bingo Wings, a new show for aerial theatre company Fidget Feet that blends theatre, circus... and bingo.
Meeting the cast on day one of rehearsals with Fidget Feet feels like turning up at the X-Men Academy without a special power. Cross the threshold of the company's cavernous aerial dance studio on the outskirts of Limerick and there seems to be an expectation that you'll be able to walk up walls, do some light trapezing and be comfortable flying at speed while dangling from an array of barely visible wires. I can barely do a forward roll. That is not a special power.
This is clearly not a playwright's natural environment, but I love the thrill of working in a new artform. I've been invited to join the creative team of a new show called Bingo Wings. It's a show inspired by the Donegal childhood of the company's Excutive Creative Director, Chantal McCormick. When she was small, Chantal was taken to bingo every week by her grandparents. She regales me and director Jo Mangan with lots of funny tales, and moving memories. Chantal and Fidget Feet co-founder Jym Daly are passionate about somehow bringing it all to life on stage.
The trouble is, there's no story.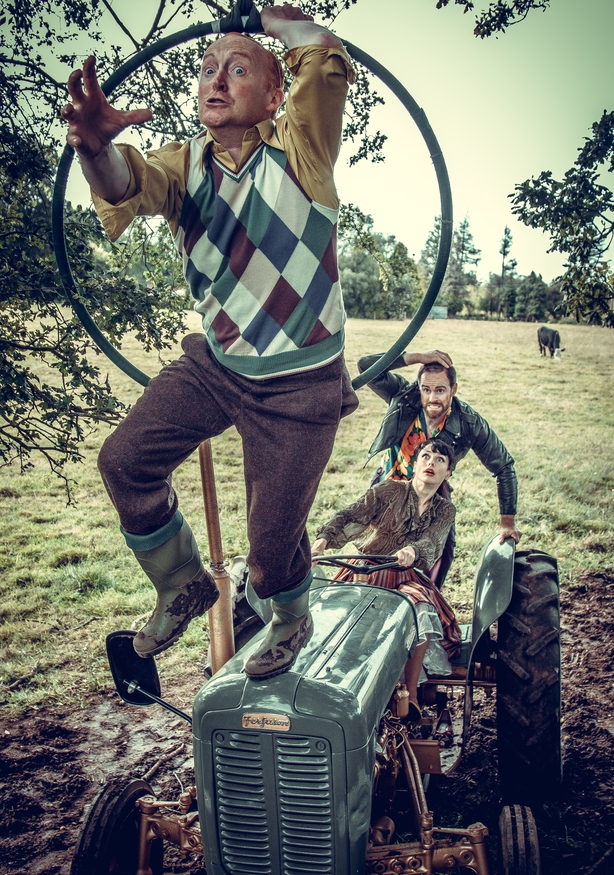 I suppose that's why they called me. I don't have special powers but I can touch type 80 words per minute, I've been known to write a play or two, and I can have the tea ready, whenever they come down out of that trapeze.
The challenge of writing a strong narrative for a circus show is one that I've thought about before. I love the physicality and beauty of this work, but I often leave feeling slightly cheated. I think that's because circus and aerial productions often sell their shows with the promise of a compelling story to match their skills, but don't deliver. Cirque du Soleil, for example, is a serial offender. Scene one of their shows usually sets up a premise, but by scene two they ditch the narrative. Yes, you can juggle but what about that story you promised?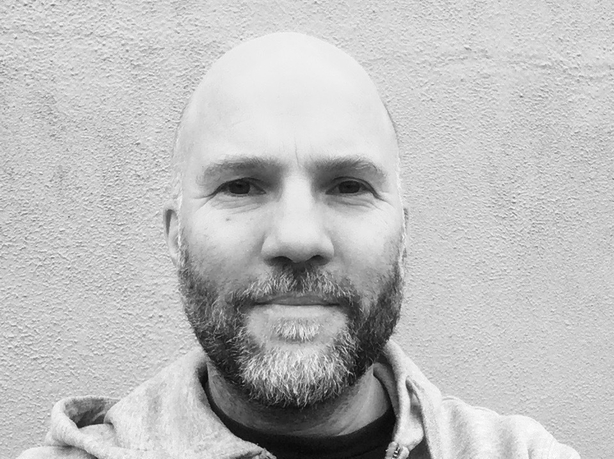 But back to Bingo Wings. As I listen to Chantal's stories, and watch the incredible skills of her fellow performers, I realise that this show isn't about bingo at all. I begin to sense something bigger. This feels like a story about love and luck, seen through a child's eye, where everything is bigger and brighter than the reality, where a Donegal bingo hall is imbued with all the glamour of an MGM musical.
A story about star-crossed lovers Moya and Jimmy begins to form in my mind. The telling of the tale emerges slowly, as a kind of conversation between the Donegal setting and the aerial skills of the performers.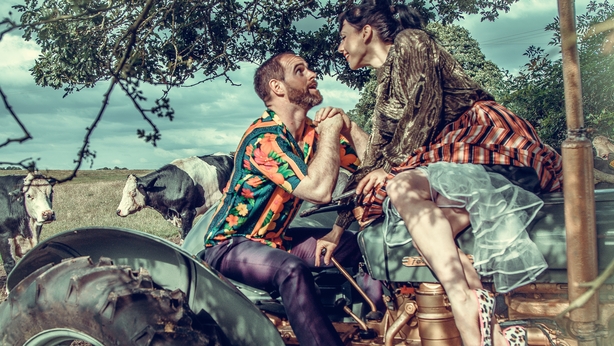 Each physical act suggests a new idea. I watch Sianna, Kat, and Maire climb up suspended silks, then plummet down in a carefully choreographed unwinding - it reminds me of Donegal's faded industries, of shirt factories, of Fruit of the Loom. Ronan and Aisling roll across the stage in a giant Cyr wheel, and I see car wheels, casino wheels. Christina twirls on straps like a spinning coin that hasn't decided if it will land on heads or harps. Lee and Matt, our riggers, pull ropes and climb ladders like sailors, far out at sea. Chantal and Karl, perched up on a trapeze look down on us all like guardian angels.
Bingo Wings tries to capture all of this and more – the storytelling is in the performers bodies as much as in the words. It's a conversation between theatre and circus that tries to play to the strengths of both, while drawing its inspiration from place and memories. And it's a conversation about the endurance of love, despite the inexplicable twists of fate that send our lives in directions we never expected.
Bingo Wings is at Siamsa Tire, Kerry, on 9th October, and An Grianán Theatre, Letterkenny, on 18th & 19th October - find out more here. 
Photographer: Jym Daly