Dancer and choreographer Lucia Kickham writes for Culture about INIT: The Warm Up Project, which runs at this year's Dublin Fringe from September 15-16, and creating a dance work 'filled with vitality and honesty, movement and sweat and head-bopping music...'
Some stand with eyes closed in meditative stillness. Some pound their feet off the floor, bouncing up and down. Two bodies counter-balance against each other, another runs in circles around the space. Hamstrings stretch, spines spiral and blood thumps. Warming up.
In December 2016 I found myself standing in a dance studio in Chiang Mai, Thailand, surrounded by 32 other professional dancers, all getting ready for a workshop. Supported by an Arts Council Travel and Training Award, I was undertaking an intensive month of training with dance artist David Zambrano. I hadn't been in a studio with that many other dancers in years, and I was struck by the power, the freedom and the curiosity I saw around me. Everyone was getting ready for the same thing in a multitude of different ways. It looked like a large-scale improvised performance, and it was beautiful. I was inspired by this individual and yet collective process of preparation, and that was the seed for INIT:The Warm Up Project.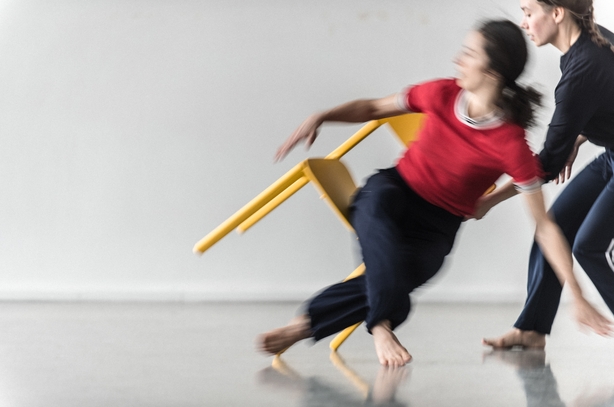 I don't have a cast of 32 dancers, but the three dance performers that I am working with are impressive movers and give clear form to this vision. Ailish Maher is Finnish-Irish, Alessandra Ruggeri is from Italy and Nerea Gurrutxaga is a Basque Country native. Each brings their own cultures and experiences of dance training, their own warm-up habits. We have questioned and mapped and structured these. The dancers are joined on stage by DJ Robbie Kitt, who brings an exciting live musical perspective to the conversation. We want to let the audience in on the process of warming up. Highlighting the behind-the-scenes work.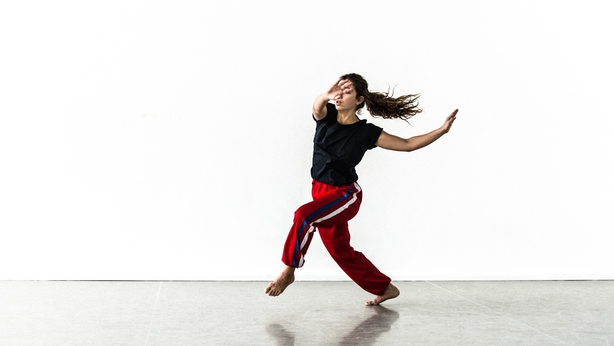 Exploring warm-up meant looking at what it is to be ready. As a dancer, I need to warm up my body, but I also need to engage my mind to find a balance between internal and external, between what I need for myself and what is needed of me from my environment, my colleagues, and the choreographer. It is an interesting daily challenge of recalibration. This piece aims to expose the challenge of becoming ready, something we all undergo, regardless of profession.
We need your consent to load this SoundCloud contentWe use SoundCloud to manage extra content that can set cookies on your device and collect data about your activity. Please review their details and accept them to load the content.Manage Preferences
Listen: Lucia Kickham on the way she choreographs
The topic of preparation and ability to connect feels particularly relevant in today's society. With the high dependency on technology and screen time, it has become easier to disconnect from the body, to forget the importance of physical and mental balance. We are seeing increased popularity in mindfulness practice, an uptake in running, in gym work, in dance class and other physical activities. We seek these for social connection and also connection to our own bodies. Contemporary dance aims to understand these connections more fully. In INIT, we present a finely tuned version of human interaction as we move from a place of internal preparation to external awareness and collective balance.
Gorgeous promo for #INIT by our Associate Artist @luciakickham. An ambitious show triggered by the concept of preparation performed by 3 dancers & DJ #RKitt

14-16 September, @TheLirAcademy , 21:15

Booking: https://t.co/G6OhLRjPAa@DublinDanceFest @DanceIreland #DublinFringe pic.twitter.com/shy5irQoGr

— Liz Roche Company (@LizRocheCompany) September 5, 2019
The show will be filled with vitality and honesty, with movement and sweat and head-bopping music. By the end of the show, you will want to get up and move.
INIT The Warm Up Project is at The Lir from September 15-16 as part of this year's Dublin Fringe - find out more here.