We are a nation obsessed with sport, it's at the centre of our existence, it's who we are as Irish people, and Playing with Words celebrates this fact and the influence sport has had on Irish culture.
The programme, which broadcasts on Tuesday the 10th of September on RTE Radio 1 at 10pm. is presented by RTE Sport's Darren Frehill, and reflects on how some of the defining moments in Irish sport and our sporting heroes have inspired our most celebrated poets and authors and their work on page, stage and cinema screen.
Playing With Words was recorded in front of a live studio audience at the National Museum of Ireland. Joining Darren for lively debate and discussion is national treasure and sports nut Dermot Bolger, Louise Nealon, a recent Seán O'Faoláin Prize winner, and sports historian Mark Duncan. The panel takes a unique look at sport and its place in Irish culture, and how it has influenced their work as writers and that of other celebrated artists like Roddy Doyle and Patrick Kavanagh.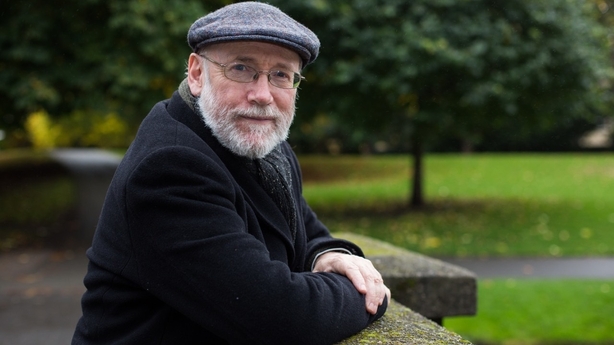 Dermot Bolger's influences reach far and wide but takes us behind the scenes at Euro 88, Friday night 5-a-sides in Finglas, and the almost comical moment that inspired his great ode to George Best. Louise Nealon is one of this country's most talented young writers, and she offers a more contemporary look at Irish sport through the eyes of a junior camogie player, reflecting on her near-miss with county glory to 'pulling' an inter-county player at the infamous Coppers nightclub. Mark Duncan provides a fascinating insight into how Irish sport and culture exist in two very different worlds, and why they complement each other so well.
Listen: Freddie White sings The Parting Glass
Actors David Herlihy and Ray Yeates read extracts from great works like Gut Yer Man, The Parting Glass and The Van which highlight how well sport and culture are a match made in heaven. Live music comes from the brilliant Munster Rugby Supporters Choir, who perform regularly at Thomond Park. Get ready to have the hairs stand on the back of your neck as the choir gives us their take on some of the great Irish sporting anthems.
This programme was recorded in the Asgard Room, at The National Museum of Ireland, Collins Barracks as part of the 2018 Culture Night celebrations.
Playing with Words will air on Tuesday the 10th of September on RTE Radio 1 at 10pm.