Fiddler Tara Breen, harper Laoise Kelly, accordion player Josephine Marsh and singer Nell Ní Chróinín will perform together for the first time on a nationwide tour with Music Network from 11 - 23rd September. Each an acclaimed musician in their own right, it will be something special to hear them on stage together.
With a gorgeous set-list of traditional tunes and new music to look forward to, RTÉ lyric fm's Ellen Cranitch tells us more...
Laoise Kelly tells a story of Cape Breton fiddle maker Otis Thomas, who some years ago felled an ailing sugar maple tree on his land. He seasoned the wood, stored it carefully, then from it, he fashioned instruments, quite a few of them – fiddles, mandolins, a guitar, and a couple of harps. These instruments went on their journey out into the world, to be played by master musicians from far and wide. But an invisible string pulls them all back together every once in a while – their musician custodians meet to play, to converse about music and life, and to record music. They are connected by the wood of a tree, and by the craftsman who heard its music, even though it was dying. A small community was created, and their music will forever honour the tree, and Otis. Laoise is one of that community.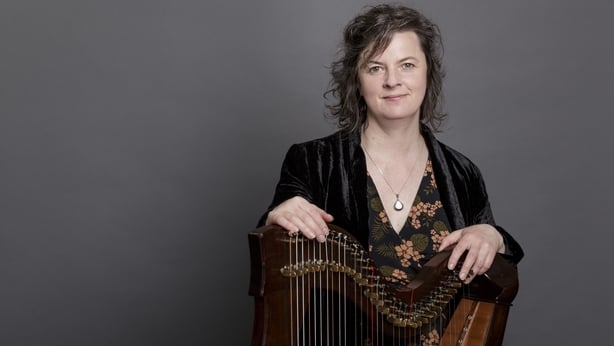 And it is a fitting metaphor that total strangers can find in music, a connection, a tie that binds, a point of contact and communication that does not need language or location in order to exist. So it is with this current Music Network collaboration between these four master musicians, brought together to share their wealth of tunes and stories, experience and aspiration. They take to the roads not having played together before, but having come to this meeting point via an openness, an eagerness to create something new from existing material, re-fashioning it into something contemporary, immediate, and communicative.
They met for the first time as a group for two days last May. Though they all would have heard and known each other's music from concerts and recordings, sitting down together to design a programme presents certain challenges. Since this is a conversation of equals, there is no hierarchy, no boss, but loads of repertoire and a generous serving of humour. Clare accordion player Josephine Marsh observes " Once we got over the laughing, we were able to delve into the main canon of the music, and find pieces we all like, as well as tunes by Carolan, Liz Carroll and Junior Crehan, and it was lovely to open up all the old tunes and put them into different settings and arrangements, different keys".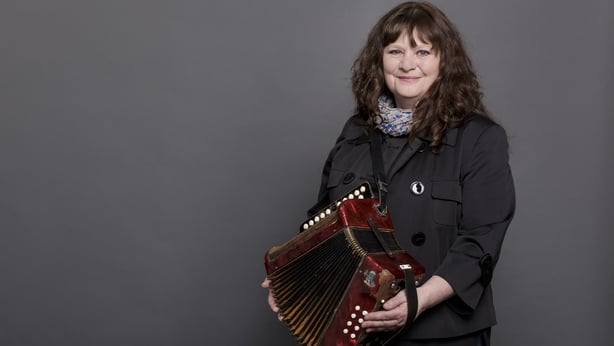 Josephine herself is a fine tunesmith and has composed two new pieces specially for this tour. She was inspired by the rich colour palette of instrumental combinations to explore slower pieces " I wrote a Planxty for the harp, it took a while because I wanted to write something I was really happy with, so bits and pieces of it came to me at different stages, and I also wrote a modern take on a slip-jig, called An Spideóg – The Robin. This July our house was visited twice in the one week by a young Robin who flew in and took a look around and flew off again. I like to think that it was a visit from our little boy, Robin to whom this tune is dedicated."
For Muscraí singer, Nell Ní Chroinín, sense of place and community is something that is very much to the fore in her selection of material to bring to this table. Having brought the prestigious Corn Uí Riada back to Ó'Riada country in 2014, her sense of place and heritage is strong and she cites a wonderful educational project as being a major part of her formative years as a singer. The Scéim Amhráin Aisling Geal allows primary school students to learn songs and stories from local singers, and if they choose to continue on through teen years, the support is there for them. It's a simple but hugely effective means of ensuring that the important cultural characteristics of this area are celebrated, nurtured, and survive. In an elegant continuation, Nell herself now is part of the chain, through her work as a teacher, the important legacy of singers such as Aine Mikey, Máire Ní Cheileachair, and Eilís Ní Shuilleabháin.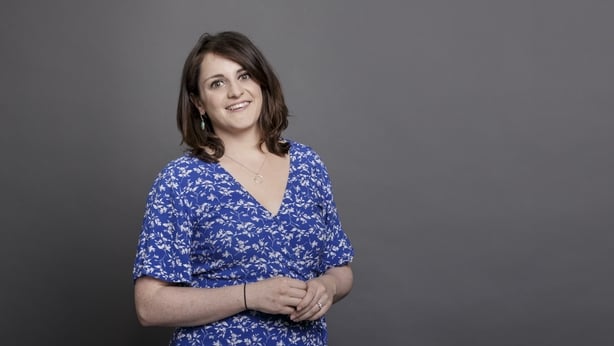 Coming from an unaccompanied singing tradition, the challenge of singing as part of an ensemble nudges the voice and the interpretations in a particular way. The constraints imposed by unison playing can sometimes mean a more structured, less free approach to rhythm, ornamentation and phrasing, but Nell has been singing and touring with the band Danú since 2016, so added to her considerable set of skills is this ability to sit into a group situation, " get into the zone, be comfortable and confident, and be part of that very different collective energy."
Collective energy is something that Laoise Kelly thrives on, and the importance of passing on knowledge and skill is very much to the fore in the way that she navigates her own identity as a musician. Coming from a background where The Beatles were as important as De Danann, her frames of reference are very wide, and her father's playing of Scott Joplin ragtime tunes on the piano is without doubt, the reason that Laoise's sense of rhythm and tempo is up there with the most swingtastic of jazzers. The constant traffic of Breton musicians through the Kelly household " there was always a binou or bombarde player on the landing", meant that she grew up being aware that 'Celtic' music was way broader than that which was happening just in Ireland. At a time when the harp had yet to come into its own as an instrument capable of doing so much more than accompany songs, she bonded with it with enthusiasm, " Mam never had to say, will you go and practise!".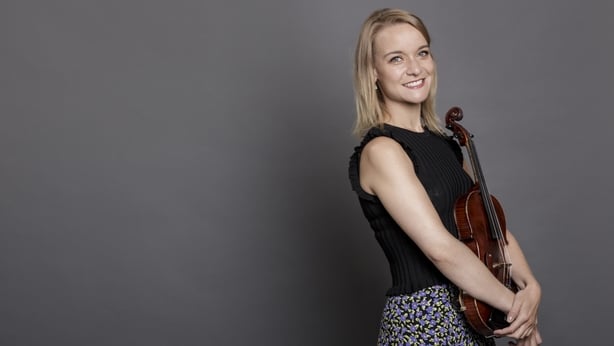 Four years ago, she founded the Féile Chruite Acla, The Achill International Harp Festival, and in a very short time, it has become a highly respected gathering for both musicians and listeners. "I felt that there was not enough happening in Ireland for harp, and I was inspired by brilliant friends, like Rodrigo Romani in Galicia. I though it'd be lovely to showcase the Irish Harp in all its glory. I was doing so much teaching all around the country and realising that there's so much more you can be doing, so much out there, and every culture has a harp!"
And every culture has a fiddle, and not only will Tara Breen bring her fiddle, but also her flute, saxophone, and her growing reputation as one of the most versatile and in demand young musicians working in the tradition today. With way too many awards to list, she approaches her music with an extraordinary passion and focus, her ambition and potential having become apparent when she was a small child, taking to various instruments with ease and curiosity. At any time she can be found touring the world with The Chieftains, Heartbeat of Home, or her own Tara Breen Band, firing up a rocky sensibility and high octane energy. This collaboration will be a return to a more 'chamber' trad experience, and her gift for turning a simple tune exquisitely will be something to savour.
We need your consent to load this SoundCloud contentWe use SoundCloud to manage extra content that can set cookies on your device and collect data about your activity. Please review their details and accept them to load the content.Manage Preferences
The combined experience and expertise of these four amazing musicians is formidable, they have all toured the world many times, in performances ranging from tiny house concerts to massive stadium gigs. Like the Otis tree musicians, they cover thousands of miles, but stay connected to their roots, their heritage and culture, and the four-way conversation that they initiate in this collaboration will be open for continuation way into the future.
Mind you, the conversation may or may not stray into frocks and flowers. Cutting it rather finely, this tour finishes the day before Nell gets married. And right there is precision timing worthy of the finest reel or jig playing. All warmest wishes!
Tara Breen, Laoise Kelly, Josephine Marsh and Nell Ní Chróinín are on tour with Music Network from 11-23 September 2019. Performances in Dublin, Ennis, Baile Mhúirne, Wexford, Portlaoise, Listowel, Limerick, Dún Laoghaire, London, Letterkenny, Sligo and Clifden - find out more here.