Paul McDermott writes for Culture about his new RTÉ lyric fm radio documentary No Journey's End, celebrating the life and music of Michael O'Shea, a man described by Gavin Friday "as a sci-fi trad player, who happened to look like David Bowie in The Man Who Fell to Earth."
Michael O'Shea was a travelling street musician — a busker — from Carlingford, Co Louth who released one album in 1982 that is regarded as a masterpiece of the Psychedelic Folk genre.
Listen to The Lyric Feature: No Journey's End below:
Michael played a self-made instrument he named "Mo Chara" (my friend), made from part of an oak door he rescued from a skip in Munich in 1978. The instrument was inspired by the hammered dulcimer, but Michael added amplification and effects lending it a strong sense of otherworldliness. The sound that emanated from "Mo Chara" when Michael struck it with small paint brushes is steeped in Celtic undertones but also reverberant with the cultures Michael had absorbed on his travels in the East. Michael's music was experimental and adventurous, it was steeped in tradition but forward-thinking in its embrace of technology.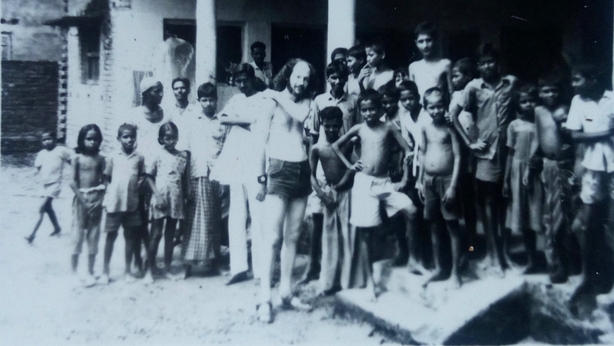 No Journeys End tells Michael's story. Michael's sister Rita and his friends and contemporaries offer a portrait of a travelling street musician: who went AWOL from the British Army; spent time as a relief worker in Bangladesh; travelled the streets of Europe playing experimental music; performed in Ronnie Scott's infamous jazz club; supported Ravi Shankar at the Royal Festival Hall; played with some of the biggest names in Jazz —  Archie Shepp, Alice Coltrane and Don Cherry — and released one extraordinary album of indescribable music. Michael's album has recently been reissued but sadly Michael isn't around to bask in the glory of the five-star reviews - he died in tragic circumstances at the young age of 44.
Listen to No Journey's End by Michael O'Shea, via Spotify
As contributors to the documentary try and describe Michael's music, or the feeling they got from experiencing Michael play his "Mo Chara", the names of other disparate artists are invoked. Names such as: Seán Ó Riada, Gavin Bryars, Mike Oldfield, Alan Stivell, Thomas de Hartmann and George Gurdjieff, and The Master Musicians of Jajouka. Michael's music doesn't sound like any of these artists, but the names offer us a perspective on the landscape that Michael inhabited. A few contributors simply say that you can't describe Michael's music, you either get it or you don't. When chatting to Michael's old friend Larry Burns about the experience of hearing the "Mo Chara", he moved closer to me and whispered, "You probably got it when you first heard him, you were gobsmacked." Larry was right, I was truly transfixed.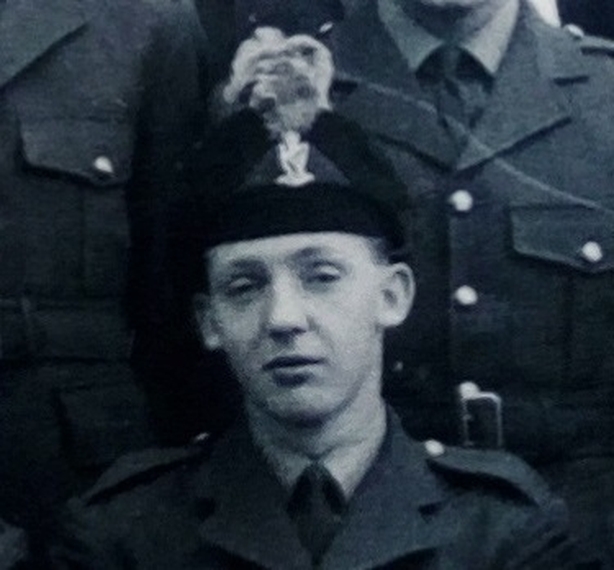 Michael's music has had an effect on all who heard it. Tom Johnston, an original member of The The, describes Michael's music as, "ethereal and heavenly sounding." Dublin artist Stano, who recorded with Michael, says that "Michael's music is so different  —  it's simply organic." Graham Lewis, who co-produced Michael's album with his Wire bandmate Bruce Gilbert, still remembers the recording session: "It was absolutely extraordinary, I can remember looking around the control room and basically everyone was in tears, it was really, really moving." Gavin Friday offers a beautiful analogy: "He was a sci-fi trad player, who happened to look like David Bowie in The Man Who Fell to Earth."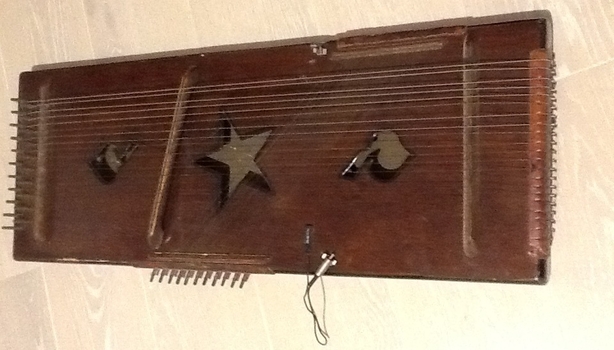 I first heard about Michael O'Shea when I interviewed Sean O'Hagan and Cathal Coughlan for my radio documentary Iron Fist in Velvet Glove — the story of Microdisney. We chatted at length about the period in 1982–83 when a two-piece Microdisney started playing gigs in Dublin, aided and abetted by Dave Clifford from Vox magazine. Cathal and Sean mentioned lots of different artists from the period that they played with:
Sean O'Hagan: When Microdisney was effectively Cathal and myself we started to perform at the Project Arts Centre, we started to play with people like Michael O'Shea and Roger Doyle.
Cathal Coughlan: You had people like Roger Doyle, The Virgin Prunes, Michael O'Shea, a lot of people doing performance: Nigel Rolfe; and the spin-offs from the Prunes; Daniel Figgis and Princess Tinymeat.
I was familiar with all of these artists, but Michael O'Shea's name drew a blank. When I asked Sean about Michael he looked at me, smiled and said, "Oh you have to hear Michael O'Shea." Sean told me enough to pique my interest. I wanted to know more.
YouTube threw up a piece of music that was over 15 minutes of what sounded like a dulcimer. It was hypnotic and repetitive. The video has an image of the cover of Michael O'Shea's album; on it a man is photographed in black and white playing a stringed instrument on his lap. He's sitting on a box and there's a small rug at his feet. He's smartly dressed, wearing a three-piece suit and tie, he has a trilby hat on and he's looking down at his instrument so you see the top of his hat but not his face.
There's something really mysterious about the photograph  -  I think it's because O'Shea's face is obscured. Who was this man and what was the instrument he was playing? The subject for my next documentary had unexpectedly landed in my lap. My search was on.
The Lyric Feature: No Journeys End, produced by Paul McDermott, is broadcast on RTÉ Lyric FM, 6pm on Sunday 25th August at 6pm - listen back here.