Broadcaster and designer Brendan Courtney and RTÉ lyric fm's Liz Nolan present Love is in the Air, an evening of music perfect for weddings and commitment ceremonies. From Ave Maria to Gabriel's Oboe, I've Got You Under My Skin to the Married Life theme from Pixar's Up!, featuring master of swing Connor McKeon, soprano Edel Shannon and the RTÉ Concert Orchestra, on Tuesday 3 September at the National Concert Hall.
When Liz met Brendan! Join them on 3rd Sept for Love is in the Air @NCH_Music with @rte_co plus guests @connor_mckeon & Edel Shannon!@lizlyricfm @BrendanCourtney @rte @RTE_Culture @confettimag pic.twitter.com/MOkKC8uNYL

— RTÉ lyric fm (@RTElyricfm) August 21, 2019
We asked Brendan for his choice cultural picks...
FILM
My favourite film of all time is Harvey Fierstein's Torch Song Trilogy (1988) – also starring Anne Bancroft (whom I adore) and a very cute Matthew Broderick. It's the movie adaptation of Fierstein's smash-hit Broadway play, a gay love /drag story (what's not to love!) that is beautiful, funny and tragic - but also I was always (and still am) captivated and inspired by the fact that Fierstein wrote the Broadway show and then was cast in the movie. It's magical.
MUSIC
The Weekend, Sarah Vaughan and anything on RTÉ lyric fm.
BOOK
John Kennedy Toole's A Confederacy of Dunces is a mind-blowingly funny and dark picaresque romp. I discovered it some 10 years ago when I read that it had won the author a posthumous Pulitzer – his mother had found the manuscript under his bed following his suicide and had it published. I was fascinated so I bought it and devoured it, It is absolutely laugh-out-loud and yet dark and genius, An absolute must-read.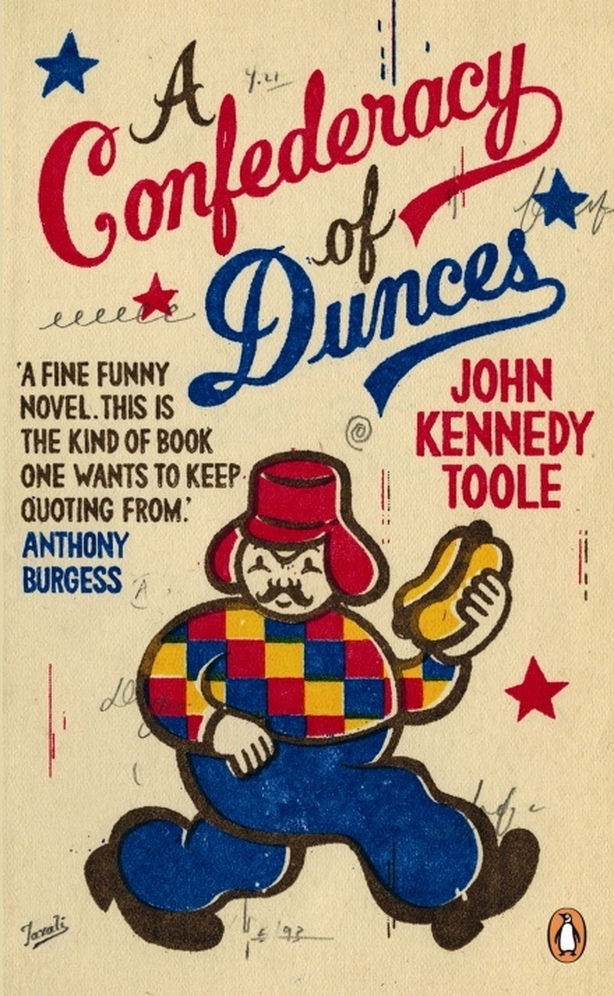 PLAY
I just qualified as an 'animal flow' instructor, it's my favourite past-time and also a great workout, Animal flow is an innovative fitness programme that combines quadrupedal and ground-based movement with elements from various bodyweight-training disciplines.
TV
I just watched The Family on Netflix , a documentary series about the influence of a secret fundamentalist secret Christian society on world politics. My favourite genre is documentary.
GIG
I was just at Love Sensation, it was AMAZING, Lily Allen and Le Galaxie! I love a festival – a shared musical experience is one of my favourite things to do.
Dublin 🇮🇪 Thank you for giving me your love sensation. Definitely still feeling it the next day. Hopefully you won't ghost me and we'll do it again soon 💕 pic.twitter.com/jRY9gJIXIg

— LILY ALLEN PRINCESS OF WHALES (@lilyallen) August 18, 2019
ART
Francis Bacon – EVERYTHING – and Sue Tilley (Lucian Freud's muse) I have two of her original pieces.
RADIO
RTÉ lyric fm, Liz, Marty, the entire gang are like soft warm velvet to my ears, and I love David McWilliams' podcast – I loved Economics at school and college and I now I am obsessed with behavioural economics.
TECH
Trivago, it's how I holiday, we never book anything and just land and book, from Vietnam to Greece – every holiday is a small backpack and Trivago.
THE NEXT BIG THING...
Sustainability is just about to go mainstream – we all care and now it's time to show in our actions not just our words!
Love is in the Air is at the National Concert Hall on Tuesday 3 September - more details here.