As his classic Vietnam war epic Apocalypse Now makes its return to the big screen for its 40th anniversary, Paul Markey raises a glass to legendary American filmmaker Francis Coppola.
There are no second acts in American lives, said F. Scott Fitzgerald. One artist puts that theory to bunk. Not only has he had a second act and is about to commence a third, he's achieved this with two names and two different professions:
Francis Ford Coppola, or Francis Coppola - winemaker and filmmaker - recently announced his return to mainstream Hollywood movies with a project of grand ambition. No, not The Godfather Part Four - thank Corleone! But we'll get back to the family later. He's actually been talking about his recently announced film, Megalopolis, for more than two decades, so it's not unfamiliar to many of us cinephiles.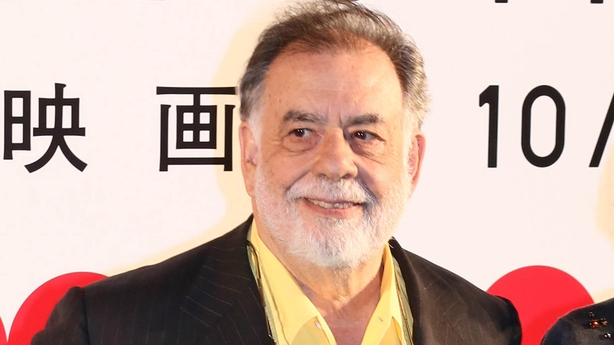 What is known about the plot from his interviews throughout the years is thus:
"The theme is the contest between the past and the future. Although it is set against the backdrop of a giant modern city like New York, it also speaks of Rome. The founders of modern America based many of their ideas on the Roman republic. The mayor is dedicated to preserving the heritage of the past, while an architect-planner is dedicated to leaping into the future. When a massive renovation project is planned for an area running from 8th Avenue to the Hudson river bank and from 34th to 20th streets, it becomes the nexus of a battle over vision, scale and profits, involving 'every layer of society from workers, labor unions, the man on the street to the idea men, the money men and all those involved with them."
As you can imagine, a vast cast will be needed to tell such a story, with so far only Jude Law mentioned as one of the leads. Francis commenced shooting some second unit footage around New York when the disaster of September 11th struck. With that morbid coincidence, any chance of such a film seeing the light of day was lost to history... until now.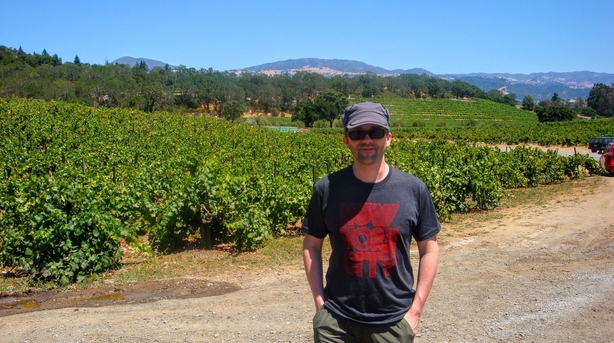 For once we can thank the drink. Some years ago I visited the Coppola winery in Napa Valley, California. Not for the grapes, mind you, but for another more obvious reason: to poke around his stash. Usually, he has choice cuts from his archive on display, such as Marlan Brando's Don desk, a surfboard from Apocalypse Now, a selection of his Oscars and other bits and props from decades of making movies. Alas the place was being done up (it's now a resort and a winery), so there was just this temporary hut where you could sample his cellar and buy bottles from if you so wished. Disappointed, I went and got completely sloshed in the Californian sun, stumbled away with a case of the stuff and have been drinking it ever since (you used to be able to buy it in Dublin). I won't get into the delicious pasta sauce he sells straight out of his mother's cookbook. Instead, I will try to talk about the films now, of which there have been more than you realise.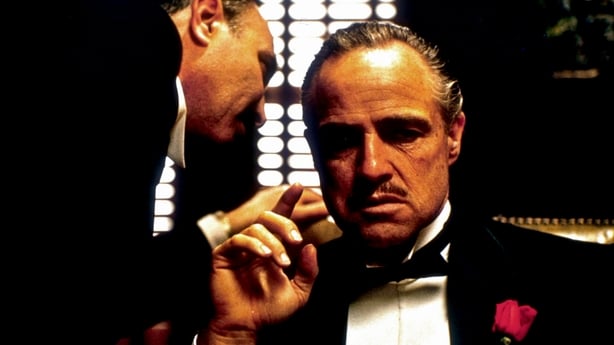 Coppola has thirty-six credits as director, including of course The Godfather trilogy, The Conversation, Apocalypse Now and The Cotton Club, long with the likes of Rumble Fish, The Outsiders, Tucker, Peggy Sue Got Married and Bram Stoker's Dracula - some major, some minor works. And then there are the white elephants, like the melodrama Gardens Of Stone, Jack (with Robin Williams as a man-boy) and The Rainmaker, a middle of the road John Grisham adaptation. There was also the Michael Jackson 3D film, Captain EO, which you can only see at Disneyland theme parks (though not anymore, I imagine).
The randomness of Coppola's filmography from the eighties onwards has its foundation in his biggest financial stumbling block: One From The Heart, an ambitious 1981 musical with songs by Crystal Gale & Tom Waits, shot entirely on his own sound stages with huge sets recreating various Las Vegas locations, even including its airport. I've been holding off watching this film for years, as it's on my list of 'must only see in a cinema' movies. For its artistic failure, the director blames only himself for compromising his original vision of shooting the entire picture with long unbroken takes using multiple cameras like a live TV show. Alas, he was also burdened with its financial failure, having bankrolled it personally, and was now in hock to the tune of $26 million 1980s dollars.
His only way out of total ruin was to commit to making at least one film a year with the sole purpose of paying back the banks. Over the next decade or so he proceeded to do that, and when he signed the last cheque over, that was it, he retired from Hollywood and retreated into the bottle.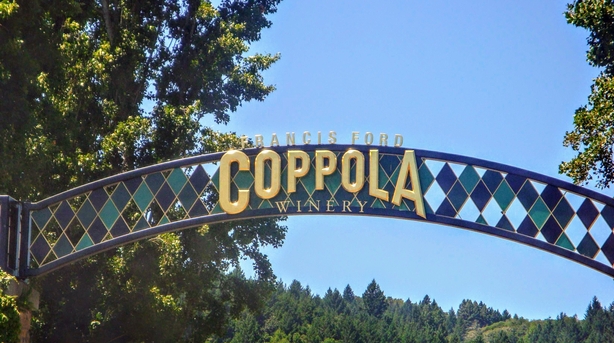 This didn't mean he vanished completely from cinema though, continuing to keep his production company, Zoetrope, open and producing his daughter Sofia's films. In the 2000s he made some fascinating feature film experiments, Youth Without Youth, starring Tim Roth, Tetro, filmed entirely in Buenos Aires in Cineamascoped black & white with Vincent Gallo, and Twixt starring Val Kilmer - a film Coppola originally went on the road with to personally digitally project on screen, remixing the story as the audience watched it, so no two screenings were the same.
Presently, not only to we have Megalopolis to look forward to and a fresh cut of his oft-maligned The Cotton Club, but there's the subject of the zirconia in his diamond crown of achievements. The Godfather Part 3 pretty much only exists because Coppola needed the fee and Paramount needed a big release for Christmas of 1990. All the big players like Al Pacino and Diane Keaton were handsomely paid to return. The only reason Robert Duvall isn't among them was he wanted the same salary as Pacino - Paramount said no. This extremely short-sighted decision hobbles the film far more than the much commented upon casting by the director of his daughter, Sofia, to replace an ill Winona Ryder. The maestro, it turns out, isn't done with this film yet. First of all, he never intended for it to be called as such - but there was absolutely no way the studio were not releasing this without the word Godfather in the title. His original conception of this picture was as a coda to parts one and two, an epilogue to the epic family saga. Without including much in the way of new footage, he intends a re-edit, a re-titling and a re-release: The Death Of Michael Corleone, coming to a cinema near us soon.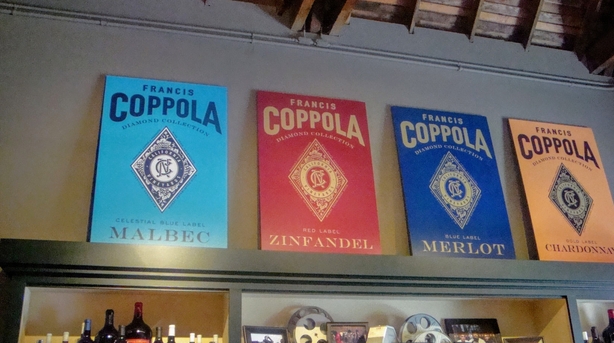 By his own admission, Francis Ford Coppola has made more money growing grapes than he ever did making films. His success with his wine has led to huge expansion into Coppola-branded resorts around the world plus restaurants in Guatemala, Argentina and Italy. For this, he owes thanks to one man, an unlikely hero in his success in finding peace and fortune in the soil of the earth. Having initially bought the simple vineyard and land on the back of his profits from the first two Godfather films, Francis was on the precipice of losing the vines to the banks when an old college buddy stepped in, purchased the vineyard from him to keep the financial hawks at bay, and sat on the deeds till he could pay him back when he was once and for all done with his debts. After all, what are billionaire friends for? Still, fair dues to George Lucas.
Apocalypse Now: The Final Cut, in 4K, featuring a filmed Q&A between director Francis Coppola and Steven Soderbergh, will be screening August 13th at the Irish Film Institute and selected cinemas around the country.