Writer and DJ Kate Butler and The Golden Maverick write about one of Dublin's legendary music venues, The Funnel, the home to a golden age of Irish electronic music. Listen to their accompanying mix below...
The Funnel, a 300 capacity venue in Dublin, was open for the blink of an eye: 1997-99. The magically desegregating effect of rave – where everyone and anyone was welcome on the dance floor – had come and gone. The Funnel arrived at a time when rave had been fully co-opted by commercial interests.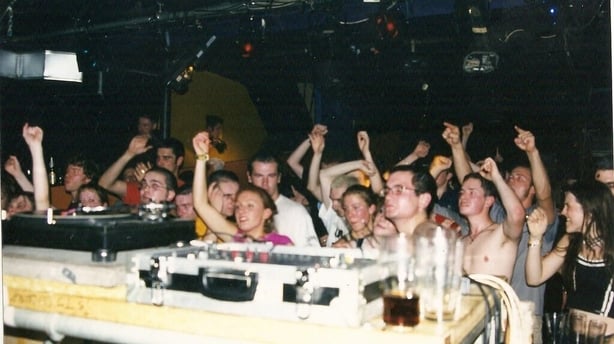 Rave music had become delineated with hardline positions taken on genres. Your music alignment gave a lot away about where you saw yourself in this world: techno uptown, trance downtown, house for the beautiful people, jungle for the fringe.
But there were lots of us floating around, looking for a community. Alan O'Boyle and Dennis McNulty of Decal, along with their manager/promoter Paul Timoney of Ultramack, found the place: the Funnel, 24 City Quay, Dublin 2. A long room on the first floor, with low ceilings and no frills. After a while, a bar was built downstairs with a fancy picture window looking out onto the Liffey.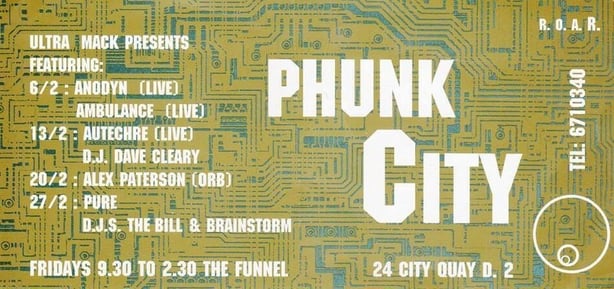 Ultramack started the Phunk City nights there, bringing over people like Autechre, Alex Patterson, and Mike Paradinas, but also promoting Irish acts like Anodyne, Ambulance and Deep Burial.
With some limited exceptions, this became the pattern at the Funnel: Irish promoters with Irish labels, club nights with homegrown collectives of DJs and producers. The Fear collective, purveyors of freaky beats started a Thursday club, Eamonn Doyle of the D1 Recordings techno label moved in with his Model One night, as did jungle/dnb crew Bassbin, which started its label while the Funnel was open.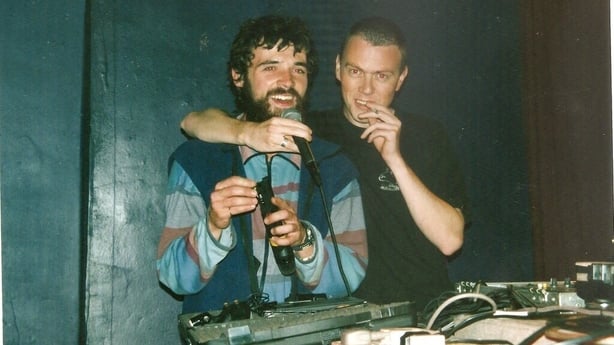 The Funnel was where they found an audience looking for experimentation, euphoria, messiness and dissonance, with an understanding that this was our culture, happening in our place, in our time.
If there was any criticism of the Funnel movement, it would be a strain of snobbery exhibited towards commercial dance music. This was an understandable reaction against the mainstream perception of rave as a purely hedonistic exercise (and in the context of a generation still breaking out of decades of repression). But it could lead to bouts of chin stroking and probably acted as a barrier for a lot of folk. But at its core, the Funnel scene embraced – most articulately and cogently through the music – the freedom of dance.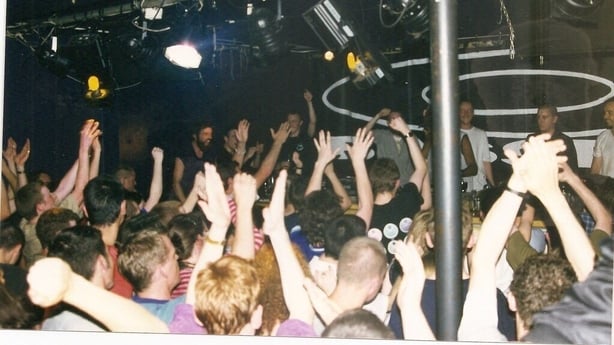 The sense of something 'happening' was palpable in the Funnel. There were aesthetic differences, but the genre delineations became a bit broken down: the DIY, anti-commercial ethos was the same across the board and all of these micro-communities became cross-pollinated and interlinked forever more.
As is the way with these things, the building changed ownership and the venue was shut down at the end of 1999. It was devastating.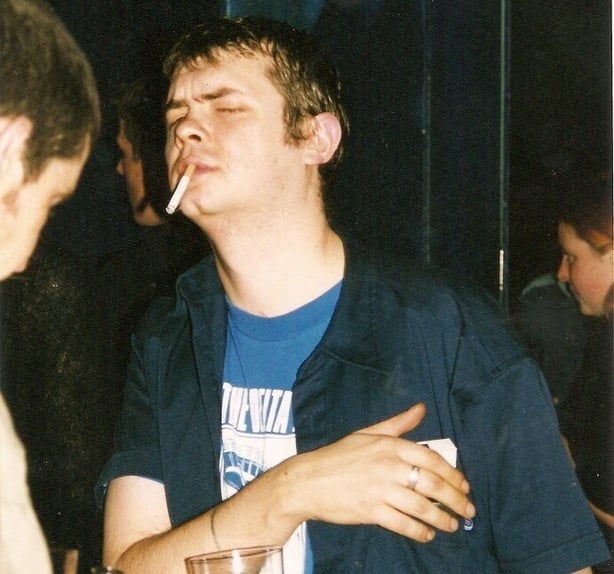 But it wasn't the end. The following year, at least nine new electronic labels were established in Dublin (Baraka Records; Equilibrium Recordings; Freestate; Frontend Synthetics; Minimise; Piranha Productions; Psychonavigation Records; Take Over; Trama Industries). In 2001, another four emerged, that we know of (Elusive Recordings; Fortress Records; Kin Recordings; One Louder Recordings). Again, at least two more followed in 2002 (Looney Toonz, The Fear).
The Funnel was a movement to take back our culture. To imbue it with the meaning that commercialism had taken away. The following compilation features music spanning a period between 1994 and 2009, when the artists who coalesced at the Funnel were most active.
Listen: The Funnel Generation: Irish Electronic Music 1994 to 2009
We need your consent to load this SoundCloud contentWe use SoundCloud to manage extra content that can set cookies on your device and collect data about your activity. Please review their details and accept them to load the content.Manage Preferences
Your track-by-track breakdown to The Funnel Generation: 
Decal – Aurora (Ultramack, 1994)
Released 25 years ago, Aurora is the first track on Ireland's first electronic album of the rave era, 004 Ultramack. Decal's Alan O'Boyle and Dennis McNulty were instrumental in Ireland's DIY electronic scene, promoting Phunk City at the Funnel, supporting and facilitating countless other Irish artists and producing a back catalogue that includes an album on Planet Mu (404 Not Found) and on Rotters Golf Club (Brightest Star), plus numerous 12" on D1 Recordings, Rotters Golf Club and Trama Records. O'Boyle, as Decoy, released a track this year on the D1 Recordings 25th anniversary compilation release, while McNulty continues to produce as part of his work as an artist.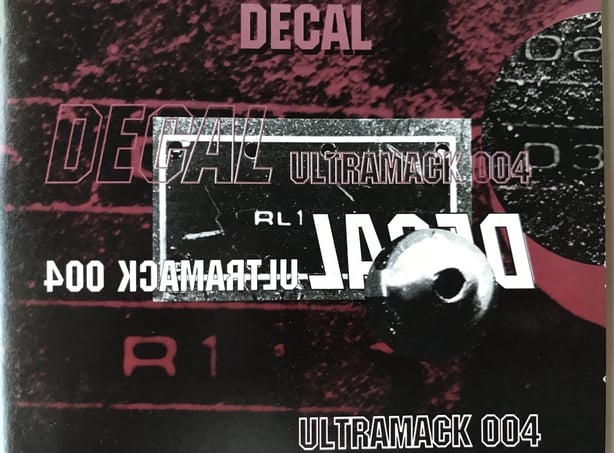 Anodyne – Dubbed Up (Ultramack, 1996)
Anodyne / Colin Cloughley's brother worked at a CD pressing plant in Clondalkin where Decal's first album was pressed, and he gave Colin a copy. Colin was still in his teens and would meet Decal at the Central Bank with cassettes of tracks. He was making music using Octamed tracker software on a Commodore Amiga and he recorded Ultramack 005 - his debut album which Dubbed Up is taken from - with Dennis McNulty at the Ultramack Studios in Phibsboro. His approach was 8-bit, lo-fi and crunchy, but they captured the energy of the tracks. Anodyne returned in 2010 with another album, Corrosion, released on another label from the Funnel era, Psychonavigation.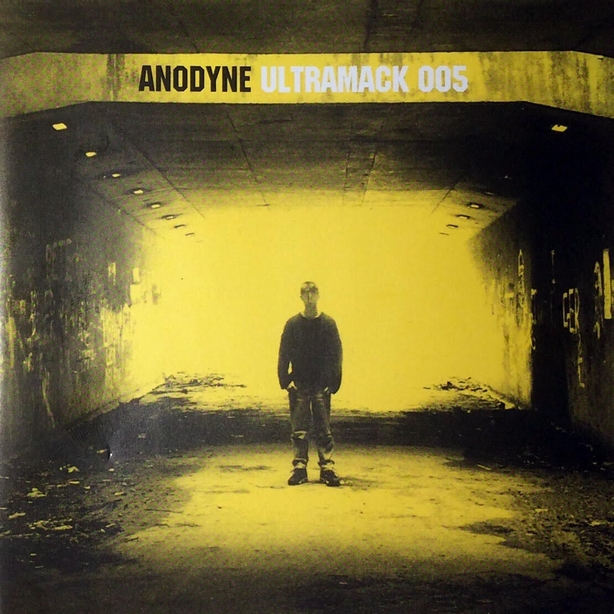 Deasy - The Grind Summer Break 08 - (Bassbin, 1999)
Still holding it down as resident DJ at the Globe since the mid-1990s, Dave Cleary was a member of The Fear collective, along with Droid and Slug (Slug aka Karl McGrath, produces as Zvuku) and Simon Milligan/Troubled Soul. This was Deasy's debut release, on the First Bite Bassbin compilation, composed using only a 'cracked' version of the Soundforge audio software. Recorded in the basement flat on Heytesbury Street, Dublin 8, which he shared with Simon Milligan (and who also features on the intro skit), it still evokes the honey vibes of the time. Deasy released two albums on The Fear label and also tracks on Front End Synthetics.
Rob Rowland - Untitled - (Freestate, 2001)
Rob Rowland had a string of 12" releases on D1 Recordings from 1995. With momentum gathering at the Funnel, there were more and more people producing, so Eamonn Doyle, head of D1, started encouraging people to set up their own labels. Rob put out two releases on his Freestate imprint; this untitled track is from the first one. Cut by Ron Murphy and Mad Mike at NSC in Detroit, it is as deep and dark as they get. Lured back into the studio recently, he produced two new tracks for the D1 Recordings 25th anniversary release.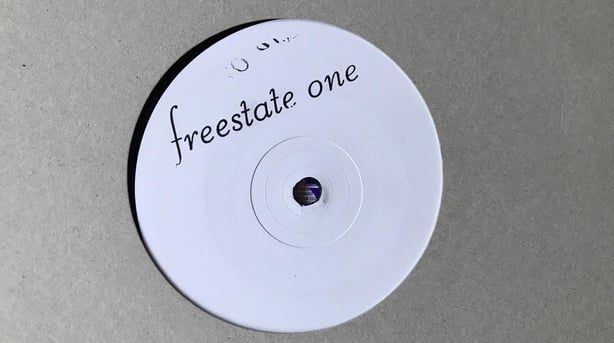 Polska - Countries (Kin Recordings, 2002)
Kin Recordings was set up by Paul Mulligan / Triple A, one of the Bassbin crew. This release was by Gareth McNamee, another Bassbin DJ and producer. Kin was about bringing down the BPMs but retaining the rhythms and melodies. Check out Polska's Bassbin releases and his album released in 2012 on Subtle Audio, a drum and bass label run by Conor O'Dwyer / Code out of Limerick.
Accident & Emergency - Operation - (Looney Toonz, 2002)
The two Brians – Brian Kenny and Brian Keaveney – known to most as Kenny and Keevo, were DJs in the Bassbin crew. Accident and Emergency was their production alias. Looney Toonz was an offshoot of the Bassbin label: while the mother label released drum and bass DJ tools, Looney Toonz gave the crew space to get freaky. Operation is on the B-Side of Blue Rinse, a killer groove which sampled the Beastie Boys' Girls ("going out to all the older ladies") and was the tune that everyone rinsed (sorry) at the time. But for us, Operation is one of the all-time dance floor greats. It smashes every time.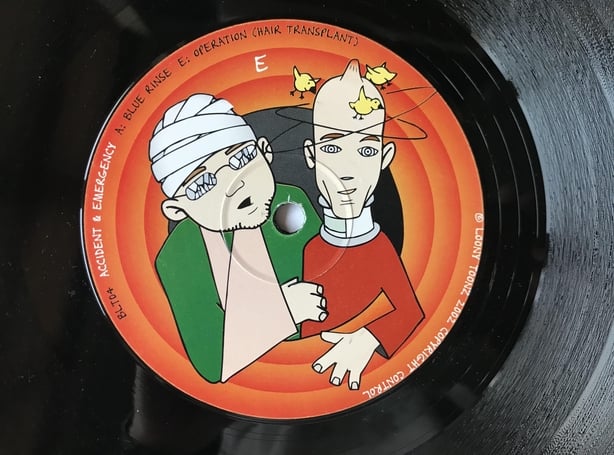 Natty Ted - Fireburn (Looney Toonz, 2002)
Rory Molloy / Elmo was a DJ and producer with Bassbin. Within the crew he was regarded as the studio wizard. His studio was called Biscuit Tin and it was where Zero Tolerance / Cian McCann, who would go on to release on Metalheadz, Reinforced and 31 Recordings, first started producing. Elmo became Natty Ted for this classic Looney Toonz release, putting reggae front and centre.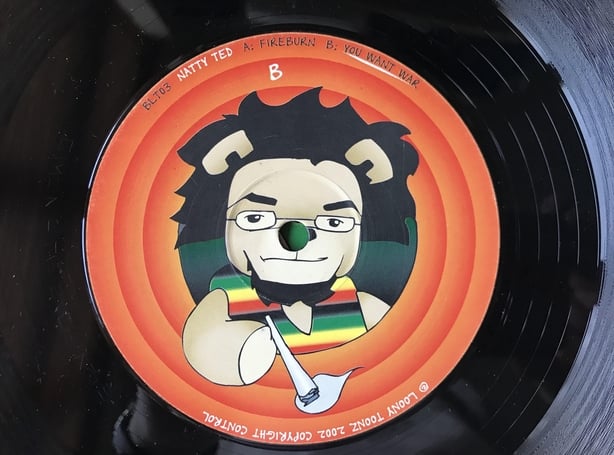 Spectac - Ephidrina 303 (Front End Synthetics, 2003)
Spectac / Paul Morrin emerged as a label owner first, setting up Front End Synthetics with John Dermody (drummer with the Jimmy Cake). Their first compilation, The Ground Floor, was released in 2000 and features an array of artists who had performed at, and were regulars at the Funnel – Ambulance, Droid and Slug, Deasy (The Soul Gun Warriors), Anodyne, Mcut and more. FES grew into a collective – Dunk from Ambulance did the design, while Michael Greville, Aoife Dermody and Karla Healion promoted events for the label. In Rabbid, which this track is taken from, Spectac released one of the key albums for the label, demonstrating how Irish electronic music could absorb and realise a range of influences from Zappa to Warp.
Ambulance - Liam Bugler (Planet Mu, 2003)
It was at a Phunk City gig in the Funnel that Ambulance – Dunk Murphy and Trev O'Reilly – supported Mike Paradinas and gave him a demo tape. A few years later, Paradinas would release their debut album, The Curse of Vale Do Lobo (and also Decal's second album, 404 Not Found) on his label Planet Mu, which this track is from. Dunk Murphy has been consistently releasing work in the interim, as Sunken Foal and Press Charges. Recently back performing live, Ambulance released a 12" on the Open Ear label last year.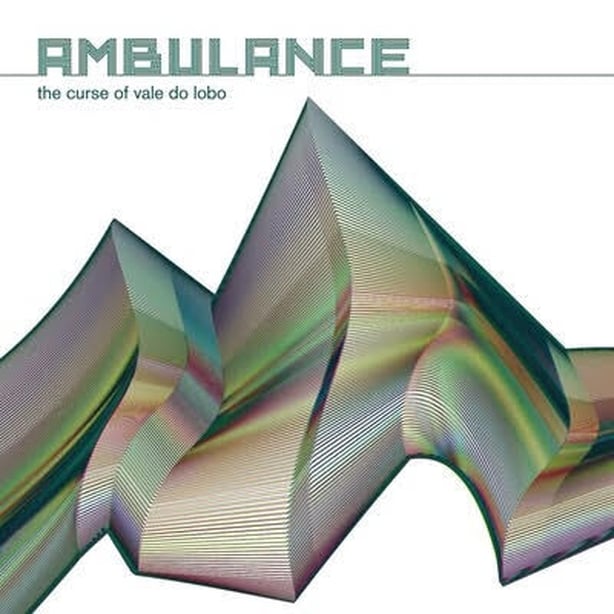 David Donohoe - Grace (D1 Recordings, 2004)
David Donohoe's debut album had been released on D1 Recordings in 2002 and his follow up, Statuesque, was due to be released by Mille Plateaux. When the German label suddenly folded, Eamonn Doyle stepped in and released Statuesque, which this track, Grace, is from. Only able to give it a CD release, and encountering distribution difficulties, an Irish techno album with the greatest potential for commercial and critical acclaim sank without trace. Donohoe's current work is immersed in experimentation: he performs solo and as part of Rainfear. He collaborates closely with Doyle, producing music which has been released as part of Doyle's photography books. He recently released a new techno track on the D1 Recordings 25th anniversary compilation.
Americhord - Phoenix - (D1 Recordings, 2004)
Americhord / Maura O'Boyle started out with releases as Mcut on Front End Synthetics and Law and Auder compilations, but 2004 was her year: she released two EPs on D1 Recordings and D1aspora (a D1 offshoot). Her Enter EP, which this track is taken from, is one of those rare releases where each of the four tracks are outstanding. Americhord also contributed to the D1 Recordings 25th anniversary compilation this year.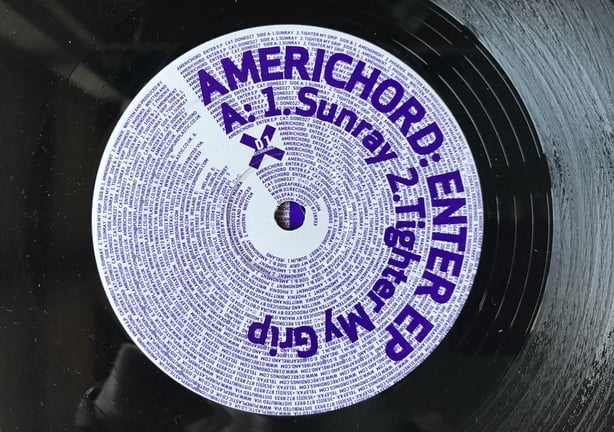 Naphta - you got me over there - (D1 Recordings, 2009)
Naphta / Shane O'Shea, along with Rohan O'Reilly, started the Bassbin club night in 1997 and the label in 1999. Staying true to his Jungle and breakbeat roots, Naphta had 12" and album releases on various record labels (Bassbin, Looney Toonz, Lightless, Ruff Revival, The Fear) but eventually tired of the sound by the early 2000s. Free from any prior constraints, his Democracy Now album is a full-on rush of breakbeats, synthesized sounds and political propaganda. The crescendo of the album, 'you got me over there', is indicative of Naphta's meticulous production style from this period. Naphta also released a track on the D1 Recordings 25th anniversary compilation this year.
Pics: Ste Murray