Master of the supernatural, the magical and the ghoulish, the work of Patrick, or Paddy Lafcadio Hearn (1850-1904) is enjoying a revival not least with this new edition of Japanese Ghost Stories, just reissued by Penguin.
The indelible effect of ghost stories heard by Hearn during his boyhood in Ireland, along with the tales from the Fianna cycle which he also heard made the writer receptive to the spirit of the Japanese folk sagas. These he learned to adapt for his own purposes and he was conscious of the differing traditions, the Western and the Eastern, a contrast alluded to in A Passional Karma, which is included in the stories from the new Penguin Classics edition.
Throughout his fourteen years in Japan, Hearn, who grew up in Ireland, learned to accommodate into his stories traits and tropes in story-telling which he came across in his adopted land. He learned about the headless `rokuro-kubi', the monstrous goblins 'jikiniki' and the faceless 'mujina' who stalk lonely neighbourhoods and he sued them in his tales which he wrote in English.
The Story of Ito Norisuke, the final story in the 213-page collection, features a particularly lonely village, the perfect set-up for the tryst between the unfortunate youth and the dead princess who seduces him.
Each thatched cottage occupies a clear space in the plantation, the trees forming a fence about it, double the height of the building. Under the trees it is always, even at high noon; and the houses, morning or evening, are half in shadow. What makes the first impression of such a village almost disquieting is, not the transparent gloom, which has a certain weird charm of its own, but the stillness. There may be fifty or a hundred dwellings; but you see nobody; and you hear no sound but the twitter of invisible birds, the occasional crowing of cocks, and the shrilling of cicadae. Even the cicadae, however, find these groves too dim, and sing faintly; being sun-lovers, they prefer the trees outside the village.
The early examples in the selection under review are more Hearn, as it were, they bear more personal investment in terms of narrative development and style. The later stories adhere more closely to their Japanese folkloric origins. Illustrations throughout the 220-page selection are from the work of the revered nineteenth-century artist, Hokusai.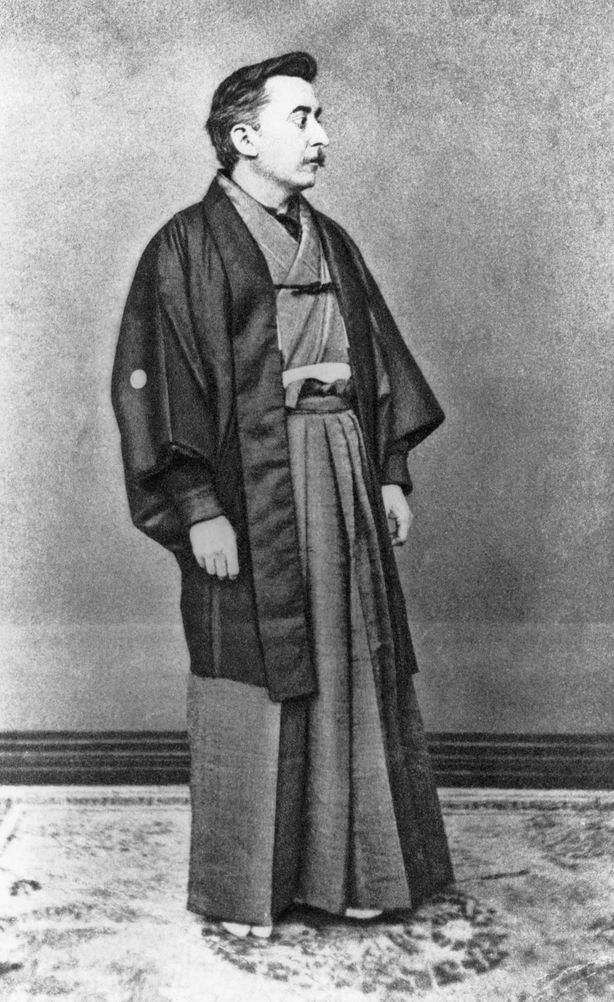 Hearn's meticulously-crafted tales, told in a simple, elegant English, have been regarded as classics in Japan since the 1920s where they have been translated into Japanese for the school curriculum. These stories bear comparison with the work of the Dublin-born writer of Dracula, Bram Stoker, another Gothic-inclined novelist of that period.
Along with the poet WB Yeats, with whom he corresponded, Hearn shared an interest in the supernatural, magic and in folk tales. Yeats too was inspired by Japanese theatrical forms of Kyogen and Noh for the writing of his own plays.
Patrick Hearn was born on June 27, 1850 on the island of Lefkada in the Ionian Islands, now part of Greece. The island, which gave him his nom de plume, was then part of the United States of the Ionian Islands, a British protectorate.
Patrick's father Charles Bush Hearn, an officer-surgeon in the British Army, was Irish and after his time on Lefkada, posted to the West Indies. Hearn and his Greek mother Rosa remained on Lefkada, before mother and son travelled to Dublin in 1852, where they stayed with Charles's mother-in-law at 48 Lower Gardiner Street. Lafcadio's father joined them in Dublin following year. The marriage, however, broke down and his mother returned to her native Greece.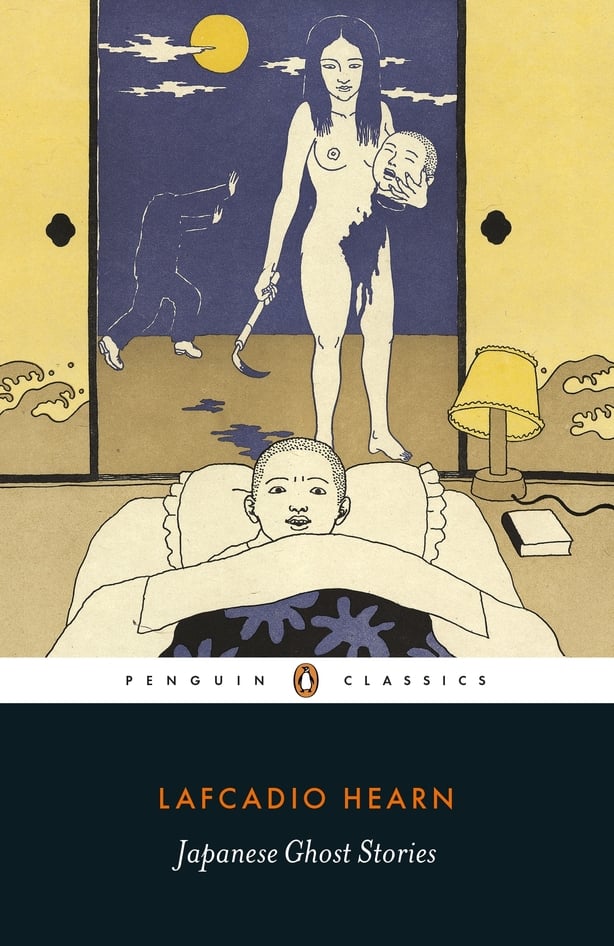 Hearn was subsequently raised in Dublin by a great-aunt, Mrs Sarah Brenane at her house at 73 Upper Leeson Street. William and Lady Jane Wilde, the parents of Oscar Wilde, were avidly collecting Irish folk tales at the time and the Irish Literary Revival was in its stride. In 1901, Hearn wrote a letter to WB Yeats, who declared his admiration for Lafcadio's literary endeavours.
But forty-five years ago, I was a horrid little boy, `with never a crack in his heart', who lived in Upper Leeson Street, Dublin; and I had a Connaught nurse who told me fairy-tales and ghost-stories. So I ought to love Irish Things, and I do.'
In 1857, Hearn's father left for India and Lafcadio never saw him again. He was sent to Ushaw College, a Catholic boarding school in County Durham, where he lost the sight of one eye in a school accident. He was always conscious afterwards of that disfigurement. In 1867, his great-aunt Sarah Brenane was declared bankrupt. Lafcadio was obliged to leave school and he lived with little money and resources in East London for two years. Clearly a determined young man, who was able to surmount the terror of nightmares and the emotional confusion he endured as a boy, Hearn eventually emigrated to the USA. He worked as a journalist in Cincinnati and became a respected literary critic and writer in New Orleans. Fascinated by black and Creole culture, he illegally married a black slave, Mattie Foley, but the marriage foundered.
Interested in Caribbean culture, the young writer spent time in the West Indies, encouraged by the American publisher, Harper & Brothers. The Japanese adventure began when he arrived in Yokohama in In 1890, on the understanding that he would provide written material to Harper. An interest in Buddhism and Shinto, the two main religions of Japan, and in Japanese oral culture had sharpened into an obsession. Hearn, an enthusiastic collector of stories, would spend fourteen years in Japan, and his own essay in an appendix explores his fascination with ghost stories.
Relations with Harper & Brothers terminated, however, and Lafcadio switched from writing to becoming a teacher in West Japan. He married a Japanese woman, Setsuko Koizumi, and they had four children. He began to write books in English about Japanese culture and folklore, and he adopted Japanese citizenship under the name Koizumi Yakumo.
Hearn became a lecturer at Tokyo University in 1896, leaving the capital to lecture at Waseda University before his death in 1904 from heart disease. He is remembered to this day in his adopted Japan and in Tramore, County Waterford where he spent childhood holidays and where dedicated gardens commemorate his memory. The writer is also celebrated on his native island of Lefkada through the Lafcadio Hearn Historical Centre. The present volume features an illuminating introduction by Paul Murray, a former Irish diplomat and expert on the life and work of this extraordinaryindividual.
We need your consent to load this rte-player contentWe use rte-player to manage extra content that can set cookies on your device and collect data about your activity. Please review their details and accept them to load the content.Manage Preferences
Listen to a 2013 RTÉ Lyric FM documentary on Lafcadio Hearn
More from the East
Penguin pay regular attention to the East for their lists of works in translation, and last year saw the publication of the Penguin Book of Japanese Short Stories – read our review here. Earlier this year, Yuko Tsushima's acclaimed novel from 1978, Territory of Light, appeared in translation as a Penguin Modern Classic. The 121-page novella concerns a young mother rearing her two-year-old daughter in a Tokyo apartment following the departure of her husband. Her apartment shimmers with the light of the title, her mood is dark, yet she reaches a kind of transcendence over the course of the year and there is redemption of a sort.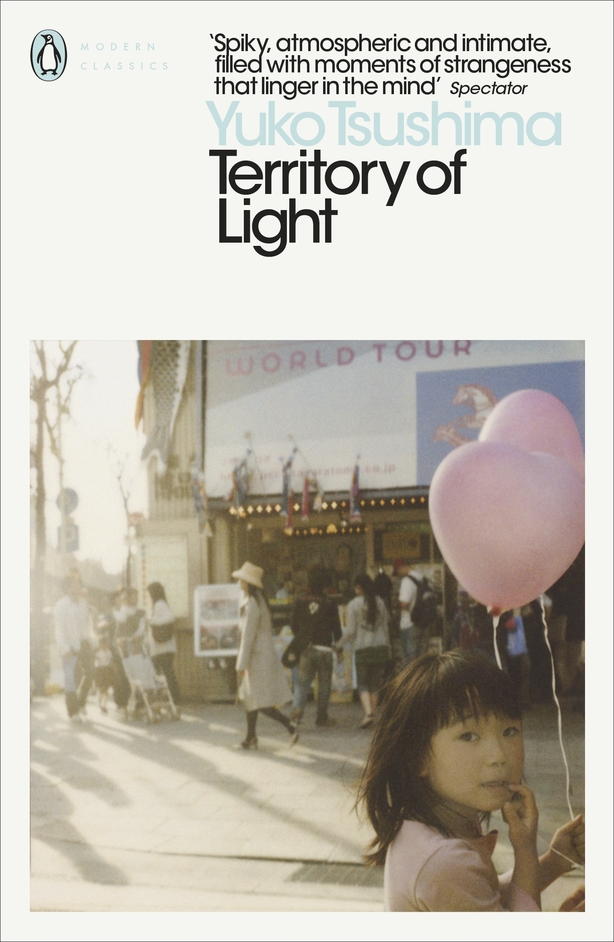 Since its inception as a publishing phenomenon in 1946 with the publication of EV Rieu's celebrated translation of The Odyssey, Penguin Classics has published key works from the Japanese and general East Asian canon in translation. The Vietnamese writer Nguyễn Du's 151-page narrative poem, The Song of Kiều has just been published. Nguyễn Du (1766-1820) is known as the father of Vietnamese literature and The Song of Kiều is one of the nation's defining central myths.
The poem incorporates kidnap, war, jealous wives and rebel heroes in its telling of the tragic fate of the beautiful singer Kiều, the eponymous young woman who agrees to an arranged marriage to save her family from financial ruin. In the course of a life of distinct ups and downs - which includes being lured into brothel work - she becomes a queen, wife, nun, slave, victim and avenger. Ultimately, she survives by the power of her words:
She is restless. She gets fired up with passion. That's why she never stays in one place for too long. There is a demon on her path and he keeps luring her back to misery .So she follows him, because she is obliged to wander: that's how destiny works.
Ocean Vuong, winner of the 2017 T. S. Eliot Prize for poetry, describes Timothy Allen's translation of The Song of Kieu as 'a luminous feat.' He describes the work as 'an essential book for anyone invested, not only in Vietnamese literature, but the historic power of the national epic . . . and its perennial place in our species' efforts toward self-knowledge.'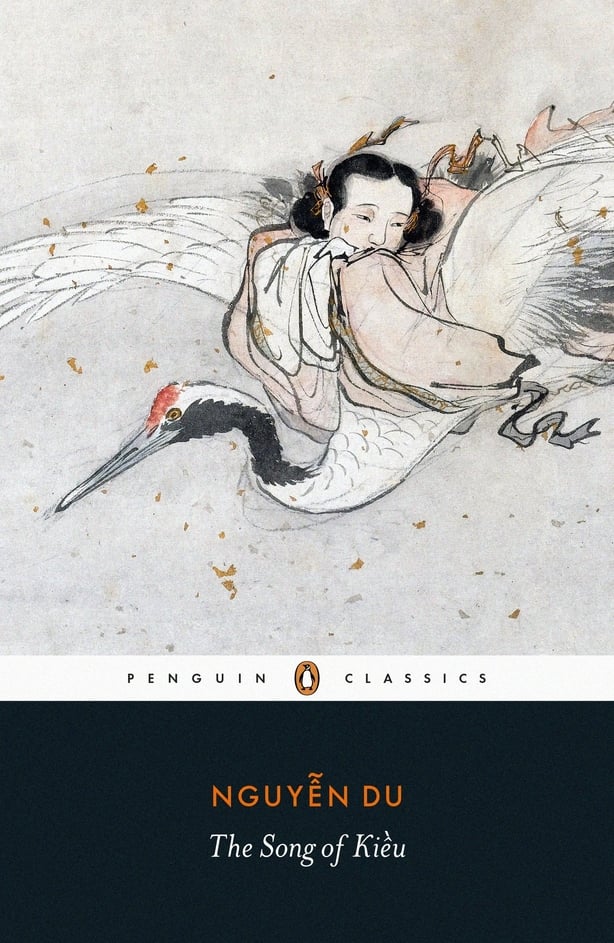 Also from the East, Penguin Classics have just published The Nine Cloud Dream, a novel set in 9th-century Tang China, written by Kim Man-Jung, a new translation of the novel from Heinz Insu Fenkl, which novel was last published into English forty years ago. This Buddhist tale, a classic of Korean literature, explores the illusions of human life. Will the life we dream of truly make us happy? That is the question raised by The Nine Cloud Dream.
In the immortal story, a young monk living on the sacred mountain, Lotus Peak, falls for the charms of eight fairy maidens. As punishment for disobeying his master through this human weakness, the monk is reincarnated as the most ideal of men (one can think of worse punishments, surely).
On the spiritual journey which he is now obliged to take, he meets the eight fairies in human form. Each of his experiences in the company of these ladies instructs him in the transience and impermanence of good fortune.The fundamental truth of the Buddha's wisdom eventually dawns on him, as he finally learns that reality and dreams are ultimately indistinguishable.