And how was your week? Here's our handy digest of Cultural musts...
THE DEAD DON'T DIE
Jim Jarmusch's zombie movie, released this weekend, offers the indie veteran's deadpan spin on the undead genre, with a cast that includes Bill Murray, Adam Driver, Tilda Swinton, Chloë Sevigny, Danny Glover, Selena Gomez, Rosie Perez, Iggy Pop, RZA, Carol Kane, Steve Buscemi and Tom Waits. It's mostly an excuse for Jarmusch to have a laugh with his mates - to which we say deadly buzz.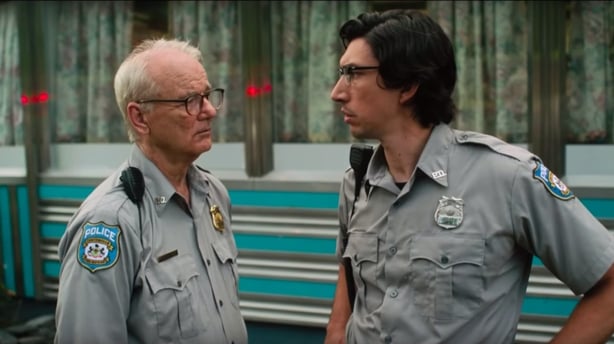 THE MOST WUTHERING HEIGHTS DAY EVER...
That's right, once a year Kate Bush fans gather on the wiley, windy moors - Dublin's Fairview Park, to be more specific - to flounce about and recreate her classic 1977 video for Wuthering Heights en masse. Twirling red dresses are a must, and the €5 registration fee goes to Women's Aid - find out more here.
WEST CORK LITERARY FESTIVAL
In an Irish summer positively stuffed with literary bashes, the West Cork shindig (running Friday 12th-19th) offers a killer bill of over 70 international authors that includes - deep breath - local hero Graham Notion Mary Robinson, Tracey Thorn, Kevin Barry, Anne Carson, Tana French, Patrick Gale, Sarah Breen & Emer McLysaght, Diarmaid Ferriter, Emilie Pine, Sinéad Gleeson, Sebastian Barry, Sarah Crossan, Joseph O'Connor, Esi Edugyan, Fighting Words and Cethan Leahy, with writing workshops from Adam Weymouth, Wendy Erskine, Liz Berry and Ye Vagabonds. Also: You don't really need an excuse to go to West Cork. Find out more here.
BOB & NEIL (& GLEN) IN KILKENNY
A pair of proper rock legends - that would be Bob Dylan and Neil Young – make their way to Kilkenny's Nowlan Park on Sunday 14th of July, where they'll be joined by a talented newcomer by the name of Glen Hansard for a day of lengthy guitar jams (Neil), numerous rounds of Guess The Unrecognisable Version Of The Classic Song (Bob) and vibes - so many vibes. Forty-one years after they shared the stage in Martin Scorsese's The Last Waltz, Bob & Neil - combined age 151 - are about as legendary as it gets, and as determined as ever to mess with their formidable back catalogues in whatever way they may fancy.
THE BIG TOP AT THE GALWAY INTERNATIONAL ARTS FESTIVAL
From 15- 28 July, over 600 artists will gather for this year's Galway International Arts Festival - you'll find us at the Heineken Big Top, located in the heart of Galway City, with an eclectic - and rather awesome - bill of acts to choose from. be it a double-header with Villagers and John Grant, Macy Gray, The Academic, living legend Burt Bacharach, Orbital, BellX1, world music outfit Tinariwen, Robert Plant's new project Amazing Grace, a tribute to film composer John Williams with the RTÉ Symphony Orchestra and more. Check out the full line-up here.
DOUBLE NEGATIVE BY VONA GROARKE
With poems entitled What I Didn't Know Then About The World, How The Past depends on Detail for Effect and On Seeing Charlotte Bronte's Underwear with My Daughter in Haworth, the new collection from the acclaimed poet fearlessly tackles the subject of aging, subverting her chosen subject with her usual fearless candor and wit, and lyrical genius.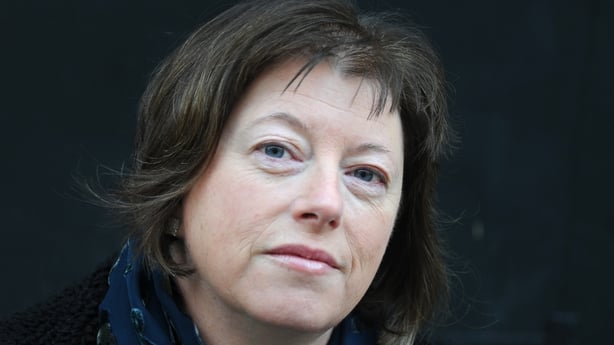 SUPERMAN: YEAR ONE
The author of The Dark Knight and Batman: Year One (Frank Miller) and the artist behind Kick Ass (John Romita Jr.) unite for the comic book event of the season, reimagining Kal-El's early years for a new generation. One of the true greats of the medium, Miller's work has been hit and miss of late, but he's never happier messing about with a legend. And yes, comic books get trailers these days...
GALWAY FILM FLEADH
The Fleadh is always the place to discover the best in new Irish cinema, and this year's installment (which runs until Sunday, July 14th) boasts any number of intriguing titles - one to catch is Best Before Death, the latest documentary from Paul Duane, shot by Oscar nominee Robbie Ryan, which follows pop star turned art provocateur Bill Drummond - formerly of The KLF - over two years of his 12-year 'World Tour' - find out more here.
75 DOLLAR BILL - I WAS REAL
Other music rarely sounds so sweet. New York-based experimental duo kick up a storm with sandy clicks and clacks of desert blues, colourful washes of psych guitars and some majestic grooves.
LIZZO FEVER...
Promoters need to move her forthcoming Dublin show to a bigger venue stat. Croke Park will do nicely...
Contributors: Jim Carroll, Rick O'Shea, Derek O'Connor, Leah Carroll