We're delighted to present an extract from In A Lifetime - From Hozier To U2, the new memoir from Johnny Lappin.
Over the years, Johnny Lappin has been a singer, drummer, band manager, record company owner, talent scout, concert promoter, lecturer, consultant, a member of "the music police" and - his first and last love - music publisher. Now he's published a highly entertaining memoir, applying his characteristic candour to tracing a turbulent career that has seen him cross paths with a galaxy of major stars, including U2, Hozier, Clannad, Celtic Woman, Van Morrison, Elton John, Ron Wood, Phil Lynott, Ian Drury, Rory Gallagher, Bob Geldof, Chrissie Hynde and many more...
---
I can remember the day very clearly. It was Monday, September 30, 2013. I had just returned from a week's holiday in Italy and hadn't yet got back into the usual round of meetings, phone-calls, demos to listen to and all the daily demands that are part of being a music publisher.
Working from my home office in Enniscorthy in Co Wexford, I usually get up about 6am, feed my cats and make a coffee, then settle down to catch the TV news before moving into my office. I had nothing planned workwise for this particular day, and after satisfying myself that the world hadn't ended, I switched on my computer to check my e-mails.
Holy S**t, or more precisely WTF - I exclaimed to myself as my inbox filled with e-mails from London, New York & Los Angeles enquiring if I was the publisher to contact for Hozier's song Take Me To Church. I'd just expected to see if I'd missed anything crucial while away before I started what I thought would be a relatively normal week. This deluge of e-mails threw me off completely, but I'd been around long enough to recognize something special had occurred for Hozier who was indeed signed to Evolving Music.
This was extraordinary; it was not uncommon in the pre-digital era for record companies to descend en masse on the latest emergent talent. I remember Ahmet Ertegun, boss of the legendary Atlantic Records, coming to Dublin in the 1980s with several other industry movers and shakers to check out An Emotional Fish in a small dingy Dublin pub, but I'd never witnessed a feeding frenzy like this in the new digital era.
I'd been working as a consultant to The Evolving Music Co Ltd, to give the company its full title, since 1994, an Irish music publishing company owned by Denis Desmond, the CEO of MCD, one of Ireland's top music promoters, and his wife Caroline Downey-Desmond.
The Evolving Music catalogue had initially included works by artists of the calibre of Jimmy MacCarthy and Sharon Shannon. Then, in 2007 we signed the duo Rodrigo y Gabriella, and the company shifted to a new level. But nothing to date had provoked the worldwide interest I now had to deal with regarding Hozier.
Evolving had signed Hozier to a worldwide publishing deal in 2010. Caroline had seen him perform in a school talent competition and had encouraged her husband Denis to sign him. His full name is Andrew Hozier-Byrne and he's from Newcastle in County Wicklow. His first release came out in July 2013 on the Rubyworks record label, a sister company of Evolving. It was an EP called Take Me to Church that, alongside the title track, also included Like Real People Do, Angel of Small Death &The Codeine Scene and Cherry Wine. The EP received a modest response from Irish radio…
On September 25, 2013, Rubyworks posted a free video for Take Me to Church on the Internet music site Bandcamp. The video was made on a very modest budget of around €1,500.
We need your consent to load this YouTube contentWe use YouTube to manage extra content that can set cookies on your device and collect data about your activity. Please review their details and accept them to load the content.Manage Preferences
Within two days of posting it on the internet, it attracted the attention of Stephen Fry, the celebrated English actor, television host and gay rights activist. The video featured two guys who were assaulted by gay-bashing vigilantes and a scene with two males kissing. It was a hard-hitting protest against the antagonism towards the gay community practised by the Catholic Church and anti-gay governments such as that of Vladimir Putin in Russia. Hozier himself does not appear in the video.
Fry was inspired to tweet about the video to his 19 million followers, and within another 48 hours, it had achieved 250,000 views increasing by 5/6,000 every hour. It was this remarkable reaction to the video that sparked the avalanche of e-mails I'd received from the global music industry.
If this sort of frenzy happens at all, it usually takes place after an artist has had a chart hit with a record, but the Hozier situation had taken on a life of its own. So, this was going to be no normal week after all, especially when I recalled that Hozier was due to play only his second ever live concert that coming Thursday, October 3, in The Button Factory in Dublin and it was one concert I could not miss.
The growing global interest in Hozier was reinforced by the fact that there were 41 A&R representatives from music companies all over the world at that sell-out gig, all eager to either sub-publish* the rights for the world for Hozier's recordings and his songs, or even to sign him and his songs directly. This was an extraordinary turn of events. When the Internet took off, the doomsayers had foretold that this sort of music industry frenzy, common in the past, would never happen in the digital era, not least because the Internet was awash with free music and CD sales were in sharp decline.
The Rubyworks record label and Evolving Music Publishing are run by a compact, highly professional and experienced team. Both companies are owned by Denis and Caroline, and now also act as management for Hozier. Niall Muckian runs Rubyworks, with label managers Roger Quail and Eoin Aherne, while I was the administrator for the Evolving Publishing catalogue, we all swung into action in response to the impact of the video. I had already started to respond to the e-mails that were continuing to flood in and confirmed to each one that I was indeed the man to talk to if you wanted to sub-publish Hozier songs for the rest of the world.
I hadn't yet realised this was going to be the most exciting and the most demanding year I'd ever had in a career that was not without its fair share of successes. In fact, I'm not even sure if Hozier himself realised the storm of interest his music was creating. I knew I had to stay calm and act professionally. I'd been in music publishing since 1979 and had a lot of experience to draw on from my various dealings on the international scene. But, on that Monday morning I also instinctively knew that I was facing an enormous challenge with big stakes and was determined to maximize the benefits for both myself and my clients.
I immediately encouraged all interested parties, especially the major international publishers Warner-Chappell, Universal and Sony ATV Publishing, the most powerful publishing houses in the world, to outline whatever offer they wanted to place before us, so I could examine its implications and, hopefully in time, go with the best one.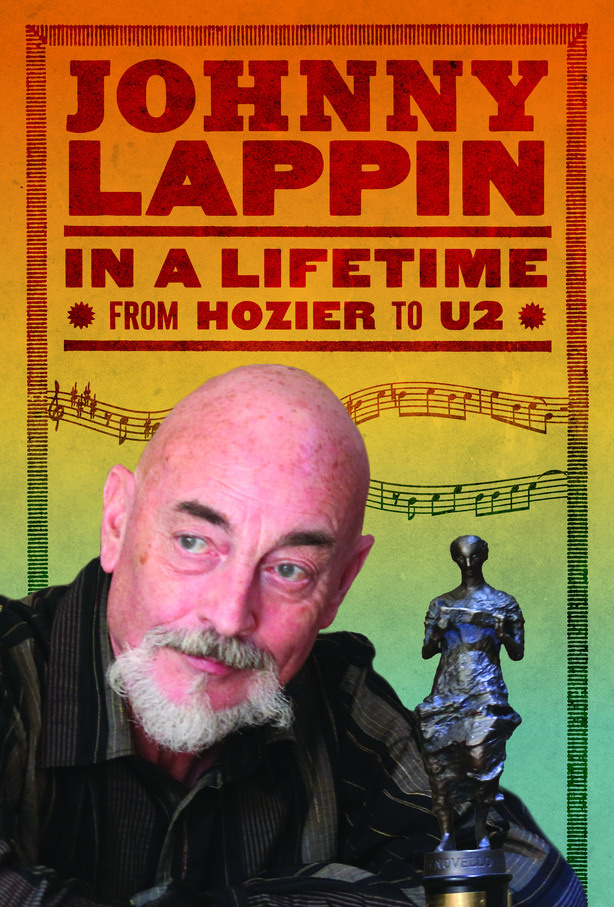 One of the first to call me on my mobile phone was James Dewar, the A&R* director of Sony ATV/EMI Music. By coincidence, he was on holidays in Italy but was so enthusiastic about the Hozier song and video he was willing to cut his holiday short in order to meet me in Dublin and attend the gig. I was impressed with his enthusiasm… more anon.
I was happy to meet him, and he asked me, as we'd never met, how he might recognize me-
'Do you drink Guinness, I asked him?' 'Yes' he said, so we agreed to meet in the small bar of the Clarence Hotel in Dublin (owned by a couple of members of U2!) and I told him he should look for a bald, bearded guy with his own drink and a spare pint of Guinness on the table. And that's exactly how it turned out. My instinct warned me this could be a hugely significant meeting, but I also knew how important it was not to get carried away in the excitement. Decades of experience in the music business taught me caution.
I'd seen too many people squander opportunities by either accepting the first offer presented to them or by baulking at really good offers and allowing them to pass, as I'd done myself.
So, I was really performing a balancing act under considerable pressure, aware of the immense responsibility I bore for the rest of the team, including Hozier himself...
Johnny Lappin's In A Lifetime - From Hozier To U2 is available on Amazon books - find out more here.