Drawing on personal experience and a variety of architectural examples and works of art including the film Roma, Jane Eyre and a short story by Herman Melville will all be part of the mix in the first lecture in the new 2019 RTÉ Davis Now Lectures, which has as its linking theme through the series the subject of Making Home.
This series is a deliberate re-shaping for today of RTÉ Radio's long-running and esteemed Thomas Davis Lectures series, which set out in the mid-20th century through commissioned radio lectures to connect audiences with our finest scholars, artists and thinkers. At the heart of the fresh approach of the Davis Now Lectures is the aim of bringing the delivery of newly commissioned lectures out of the recording studio, where they were previously recorded, into locations that further enhance and give context to the particular subject in hand. Each event, along with a lecture, will include contributions from invited respondents as well as a public audience Q+A session. An hour-long edited version of these events to include the full lecture, will later be broadcast on RTÉ Radio 1.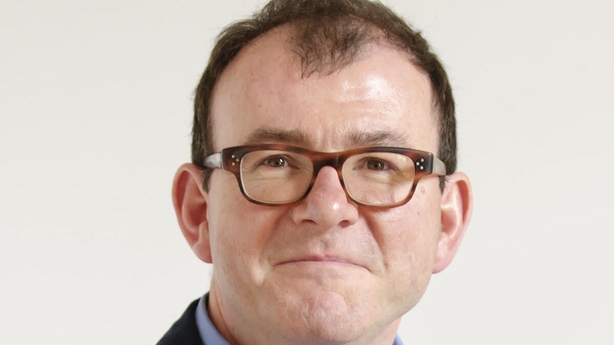 The first lecture, entitled Houses in Motion: Architecture and Patterns of Dwelling, will be presented by Professor Hugh Campbell, of University College Dublin's School of Architecture, Planning and Environmental Policy. It will address a subject which is at once straightforward and extremely elusive: understanding who we are - our sense of self - depends so closely on our understanding of where we are. Campbell will share his interest in the psychological potency of the home and residential spaces. The formal respondents at this event will include consultant psychiatrist Dr Aisling Campbell and Aaron O'Connell of the Simon Community in Cork.
The lecture takes place this Friday 28 June 2019 and runs from 7-8.15pm at Nano Nagle Place in Cork City. While this is a FREE event it is important to reserve a seat - go here for tickets.
LISTEN - Series producer Clíodhna Ní Anluain and Dr Ellen Rowley in conversation about what audiences can expect from the first lecture event:
We need your consent to load this rte-player contentWe use rte-player to manage extra content that can set cookies on your device and collect data about your activity. Please review their details and accept them to load the content.Manage Preferences
Other lectures in the series explores different areas of Making Home by a contributor renowned in their field of history, technology, art and economics – all coming from the perspective of culture and heritage.
Technology and the future home will be delivered by Dr Linda Doyle, Dean of Research and Arts, Trinity College, Dublin, in the Workhouse Union, Callan, Co Kilkenny on Wednesday 17 July 2017. Linda Doyle understands wireless communications, networks, cognitive radio and spectrum management. As an engineer and an academic leader Doyle has been interested in the relationship between engineering and the arts, and through her research group CONNECT in Trinity College Dublin, she brings artists, creative practitioners and technical researchers together. Linda will bring her technological research and knowledge of the wireless world to imagine a house or housing group and dwelling type of the future.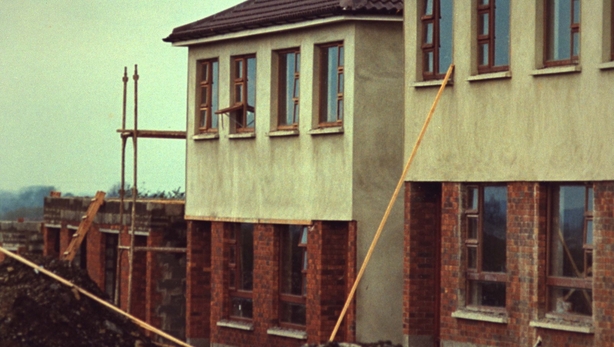 Economics and ideas on the house as home and the house as asset will be presented by Professor Michelle Norris, Head of the School of Social Policy, Social Work, and Social Justice, University College Dublin, in Moyross Community and Enterprise Centre, Limerick City on Thursday 18 July. Michelle Norris is one of those rare academic researchers and teachers whose work is having significant and direct impact on Government policy and was appointed chair of the Housing Finance Agency. Her lecture will raise issues around why and when housing provision was a social priority and a political policy in the Irish past and now at present.
Performance arts and home and its evolving presence in Irish theatre with arts producer, writer and innovator will be presented by Róise Goan on 21 July, at Glebe House, Co. Donegal, once home of artist Derek Hill. Goan has recently been appointed Artistic Director of Artsadmin in London. Renowned as an independent and original thinker and communicator who is deeply familiar with theatre, film and television media, Goan will interrogate the place of the home space in Irish theatre.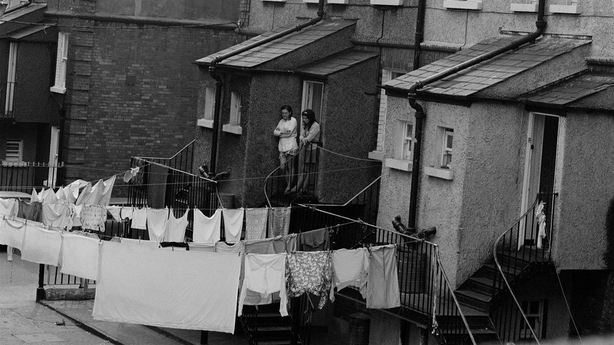 A further lecture relating to the History of Making Home in Ireland will be presented in Dublin in July by the series consultant editor and chair, architectural historian Dr Ellen Rowley, of University College Dublin. .
The project has been developed under the guiding eye of Ellen Rowley and its series producer Clíodhna Ní Anluain, who invited Rowley to come on board. In 2015 Ní Anluain included Rowley, who was one of the editors of the new five-volume Art and Architecture of Ireland series published by the Royal Irish Academy, in a radio series relating to that mammoth publication project. Ní Anluain was determined to get Rowley further involved in radio so impressed was she with her infectious enthusiasm, natural communication and huge knowledge base and tackle such a complex subject as home which affects us all.
The RTÉ 2019 Davis Now Lectures series is being made with the support of its academic partner University College, Dublin and the Broadcasting Authority of Ireland.