We're delighted to present an extract from Hit Factories: A Journey Through The Industrial Cities Of British Pop, the new book by Karl Whitney.
After discovering a derelict record plant on the edge of a northern English city, and hearing that it was once visited by David Bowie, author Karl Whitney embarks upon a journey to explore the industrial cities of British pop music...
---
Prologue: The Record Plant
When I first heard that there had once been a record pressing plant not far from where I lived, I wondered exactly where it had stood. I soon found out a little bit more about it, just enough to start piecing together its story. Built by the RCA company to manufacture vinyl records, the plant had been closed down when the demand for them declined. I found a former employee who was able to describe where the building had been. It was possible that its ruins lay overgrown in an industrial estate somewhere near the A1 motorway. But if I was to find out what remained, I first needed to pinpoint it precisely. Then I had to go to the site, to see it with my own eyes. After searching for a while, I found an old map on which a rectangular building was marked as 'Record Factory'. I compared that map with recent satellite photos of the area. An expanse of waste ground on the satellite photo fitted perfectly over the record factory on the old map.
One weekday morning I took a bus from central Sunderland, the largely working-class city in north-east England in which I live, then changed to a local bus that dropped me at a stop not far from my destination in a corner of Washington, a new town built between Sunderland and Gateshead in the sixties and seventies. I passed through the grounds of a disused office block whose windows had been smashed so that the wind whipped through the open apertures. Some teenagers standing in the office block's rear car park broke glass bottles and shouted at one another. I reached a road, and crossed, passing between clusters of overgrown bushes and came to the site of the building.
Whatever had been there was cleared – the walls, the roof – except for a wide expanse of tiled flooring that led from where I was standing to a hill of rubble and muck above which was a B&Q car park. Trees and weeds sprouted through cracks in the tiles. A shopping trolley sat stranded on one corner of what had been the factory floor. Long abandoned, the site wasn't fenced in and thus was freely accessible to the public. Although I hadn't anticipated encountering anyone, I immediately saw a man walking his dogs across the tiled surface. At one end of the expanse some skateboarders had built a series of ramps and rails, a secluded skatepark in which they could do tricks. Although not marked on the map as a public amenity, a postindustrial public park had taken root on the ruins of the music industry.
Some fragments of the factory's floor tiles lay scattered around at my feet, and I picked four of them up and stuffed them in the pockets of my jacket. When I returned to my office I piled them up one on top of the other, and they sat on a book shelf for a few months as I got on with other things. But my mind kept returning to the record plant.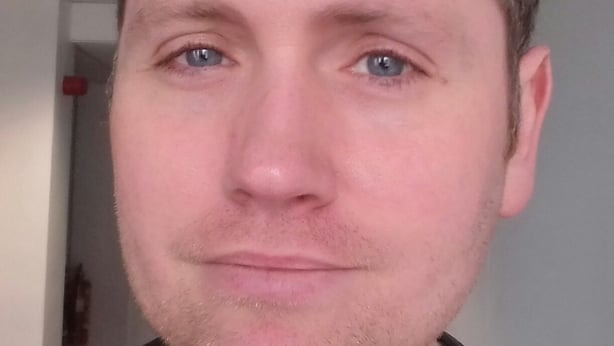 After a while I began to wonder if, starting from this derelict site on the edge of an industrial estate, I could begin to trace the life and death of the British music industry through its physical locations, and through that come to understand Britain. I would travel around visiting the venues, the studios, the terraced houses and the students' unions: the landscape of pop. I would travel to regional cities, avoiding London, to see what I could find out about the importance of local scenes to the development of musical acts.
The terrain of pop that I was in the process of sketching closely mirrored the map of cities that were central to British industry: the coalfields of the North East, the shipyards of Glasgow and Belfast, the steel factories of Sheffield, the foundries of Birmingham, the car plants of Coventry, the ports of Hull, Bristol and Liverpool, the mills of Manchester and Leeds. Not coincidentally, many of the musicians drawn from these places came from working-class backgrounds. Music provided a cultural activity that could be systematised into a product; their talent was a raw material to be refined. For the most commercially successful artists, this often involved relocating to London, a trajectory that paralleled the brain-drain of higher-skilled and better-educated workers from the regions to the capital.
But before I could get started, events – two celebrity deaths and a referendum – conspired to focus my mind on the journey that I would soon take.
A few months after my visit to the site, David Bowie died. Audrey Young, the former employee of RCA who had told me where the plant had been, had also informed me that Bowie had visited the Washington factory when he first signed to the label. Employees were shepherded into the workers' canteen, where they watched Bowie cut a cake. Celebration over, employees returned to their jobs. His first record for RCA, the joyous Hunky Dory, was the beginning of a run of truly great records for Bowie, whose career had previously suffered a number of false starts. Young also told me about how the RCA plant had been reprieved from closure in August 1977, when the company's best-known artist Elvis Presley died.
On holiday at the time, Young learned of the star's death when she passed the factory and saw that the flags were at half-mast. The plant took on extra staff to meet demand and hung on for a couple of years more. I thought of this series of events when I heard Bowie's death announced in early January 2016. Radio stations suddenly changed their programming: DJs made heartfelt tributes to the singer, favourite records were played, interviews were dug out from the archive. Retailers began to sell out of copies of Blackstar, an album that had been released by Bowie two days before his death. The demand for his back catalogue increased in the same way – seven of his albums reached the Top 40 in the week after his death, a record that equalled Elvis. Perhaps this is what it was like when Elvis died, I thought.
We need your consent to load this YouTube contentWe use YouTube to manage extra content that can set cookies on your device and collect data about your activity. Please review their details and accept them to load the content.Manage Preferences
But the experience of Bowie's death was different. It felt like the death of a certain kind of artist, one whose career had been enabled and sustained by a record industry that simply didn't exist in the same way any more. The demand for Bowie's records meant that some stores quickly ran out of physical product, but it wasn't as if you couldn't hear his work on the radio or online.
A few months later a friend messaged me as I sat at my desk to tell me that Prince had died, and I spent the next few hours streaming his albums. This was a very contemporary form of mourning.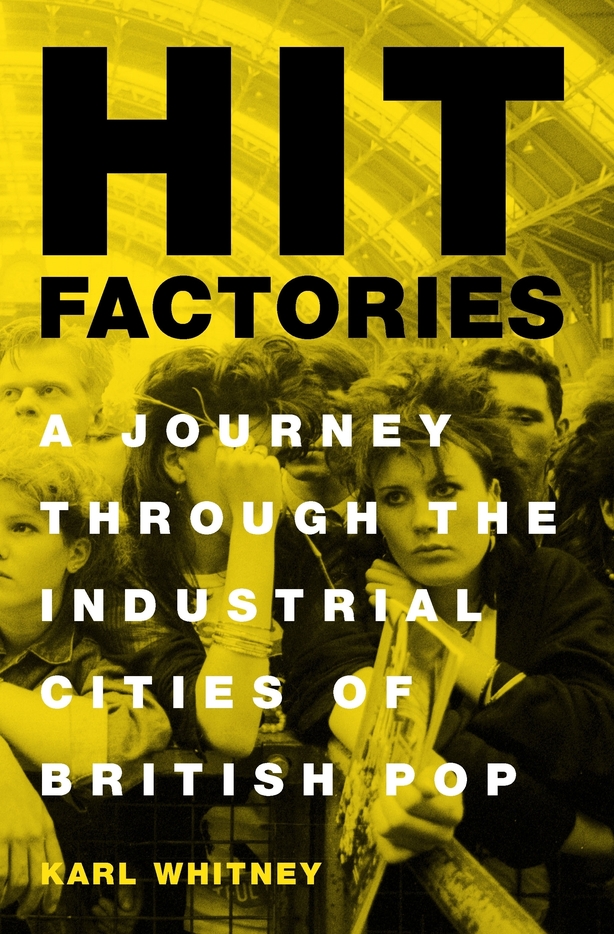 Hit Factories: A Journey Through The Industrial Cities Of British Pop by Karl Whitney (published by W&N) is released on June 27th.
About The Author: Karl Whitney is a writer from Dublin. His first book, Hidden City: Adventures and Explorations in Dublin, was published by Penguin Ireland in September 2014 and was a Guardian book of the week. His work has appeared in the Dublin Review, the White Review, and the London Review of Books, the Guardian and the Irish Times. In 2013 he won the John Heygate Award for travel writing.