Corcadorca Theatre Company return to this year's Cork Midsummer Festival with a new production of Enda Walsh's The Small Things, a two-hander starring Peter Gowen and Pauline McLynn, a work that explores language and humanity's need for words.
Below, Peter writes for Culture about his working relationship with playwright Enda Walsh, and how being in one of his plays feels 'a bit like doing a bungee jump'.
I first met Enda Walsh when we worked together at The Gate Theatre in 1996 in Great Expectations. I was Pip and he was Matthew Pocket, we shared a dressing room and got on well. He was, at that stage deciding between going into Fair City and moving to Cork to work with a theatre company that I'd never heard of (!!!).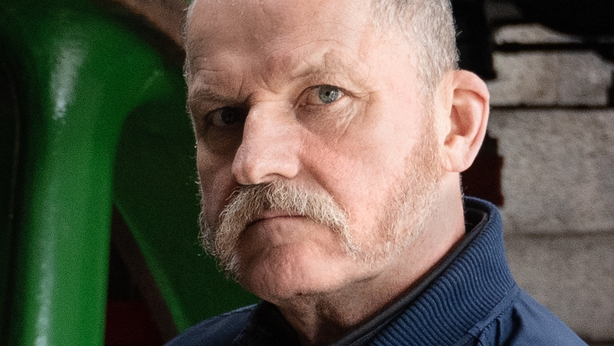 The next time I met him was when casting director Maureen Hughes asked me to come and read for the first production of Bedbound by Enda at the 2000 Dublin Theatre Festival. I was working at the Gaiety Theatre at the time in the Druid production of The Beauty Queen of Leenane. Apparently, they'd been having trouble casting the role of Father and when Maureen mentioned me, Enda replied: "Peter Gowen? Sure, he's mad!" To which Maureen replied: "Exactly!"
You have to be a bit mad to enter into Enda's world. His writing is perplexing, nebulous and shocking when you first read one of his plays. And as you become more familiar with the world he creates, you begin to see a dark, visceral, funny, frightening world. A world held together by story, often outlandish in its consequences, that has a delicate web of sexual desire, guilt and loss.
The challenge for an actor approaching his world is opening up to the world he creates. It is essential that the inner world of the character is fully engaged and brought onto the stage in all it's outrageous, violent brilliance.
You have to be a bit mad to enter into Enda's world. His writing is perplexing, nebulous and shocking...
I felt an intense sense of fulfillment during the run of Bedbound. I was utterly exhausted by the play; which we did twice a night! But I felt that my "madness" found its full expression in the work. I loved doing the play, though it was a bit like doing a bungee jump not being sure that the rope would hold.
Now almost twenty years later I am about to engage in another massive piece of work with Pauline McGlynn, who I love. We did Happy Days together at The Sheffield Crucible, and we knew each other when we both at TCD strutting our stuff at DU Players.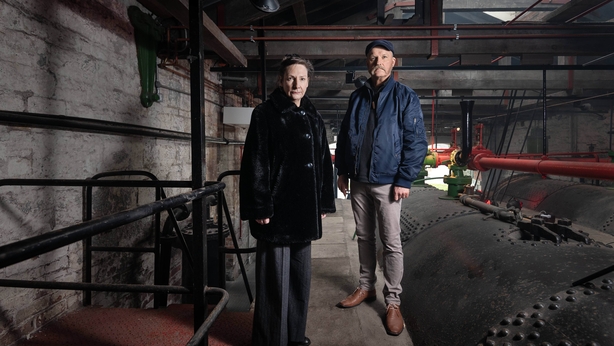 Pat Kiernan, who worked with Enda after he decided to eschew soap opera fame for a career as a playwright, has been a constant in Cork creating some of the most exciting and outstanding work in Irish theatre. He is a long-time collaborator with Enda and I believe that he has a great insight into the work and is brave enough to admit that the rehearsal is a time of discovery for everyone. This makes for a very exciting creative process. We will discover the play together.
I saw the first production of The Small Things in 2005 in London and was astounded when I read it earlier this year. I missed so much of Enda's wonderful language, imagery and poetry. Maybe my connection with it as an audience member is totally different to my connection to it as an actor about to take on the role? This is the first of many questions that will be asked and need to be addressed throughout what promises to be an amazing process...
The Small Things is at the Old Waterworks, Lee Road, Cork until June 29th, as part of this year's Cork Midsummer Festival - more details here.