International Award for Tyrone Productions/Create One' and "The Irish Revolution" documentary feature wins prestigious Accolade Global Film Award of Excellence.
The Irish Revolution documentary feature directed by Ruán Magan and narrated by Golden Globe nominee Cillian Murphy has been awarded an Award of Excellence, 2019 by America's Accolade Global Film Competition.
Produced by Tyrone Productions and Create One for RTE and UCC, in 4K HD, featuring rarely seen archive footage, first hand witness accounts, 3-D CGI mapping, dramatic visuals and contributions by the finest writers and historians, The Irish Revolution tells the story of the people's revolution of 1916 to 1922, as it has never been told before.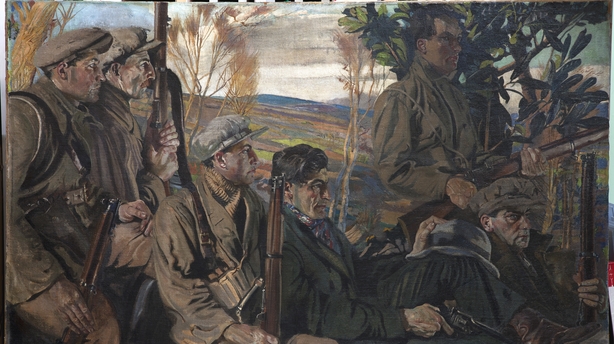 The Accolade Global Film Awards praised the deft direction by Ruán Magan and distinguished it as "an exceptionally well-crafted doc which traces Ireland's history with a fresh focus on mass movements, international facets and the role of workers and women".
Revealing the extraordinary story of how against all odds and armed with little more than idealism, blind faith and courage, a small group of rebels forced Britain, the world's most powerful nation, to withdraw after centuries of conquest and misrule, this is a landmark production for audiences throughout the world.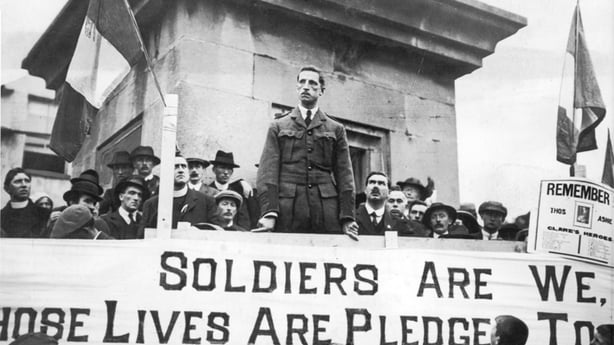 "Tyrone Productions are thrilled to be recognised by The Accolade Global Film Awards for The Irish Revolution documentary feature and to be in the company of such great international talent", Executive Producer for Tyrone Productions, Patricia Carroll
The Irish Revolution is based on the best-selling, Atlas of the Irish Revolution produced by University College Cork to mark the 100th Anniversary of the Ireland's struggle for independence.
"One thousand pages of enlightened essays, chapters and case studies by over 100 scholars. It should be read, consulted and savoured for many years to come by anyone with an interest in modern Irish history." The Irish Times, Diarmaid Ferriter.
The film was produced with the support incentives for the Irish Film Industry provided by the Government of Ireland.
Narrated by: Cillian Murphy (Peaky Blinders, Dunkirk, The Wind
that Shakes the Barley)
Written & Directed by: Ruán Magan (1916, The Men Who Built America)
Composer: Pól Brennan (Kings, Clannad, Harry's Game)
Produced by: Tyrone Productions & Create One for RTE