Golden Globe nominee Brian Byrne on the creation of Angel of Broadway ahead of the world premiere on the 12th and 13th June in the National Concert Hall.
"I grew up in Navan, a small town 30 miles north of Dublin. My father was a musician and barber who played in local bands and spent time as a musical director in theatre and local shows while my mother wrote lyrics and raised our family. A career in music was an easy choice and logical path which led to my early success as an orchestrator, arranger, and piano player, however in the summer of 2003, I decided it was time to make a move to Los Angeles and establish myself as a film composer."
"I found a cheap apartment complex on Pico Blvd in Santa Monica, Pico Lanai it was called, and coincidentally, Kasey, having just moved from Oklahoma to work for MTV, was living in the same complex."
"We had a poolside chat, and the rest as they say, was history. Together now for 16 years, we've a fantastic marriage, two beautiful children, and a great writing partnership."
"Most recently, we've written a new musical called Angel of Broadway, which has it's world premiere concert version on the 12th & 13th of June in the National Concert Hall featuring an outstanding cast, a seventy-member choir, and the RTÉ Concert Orchestra."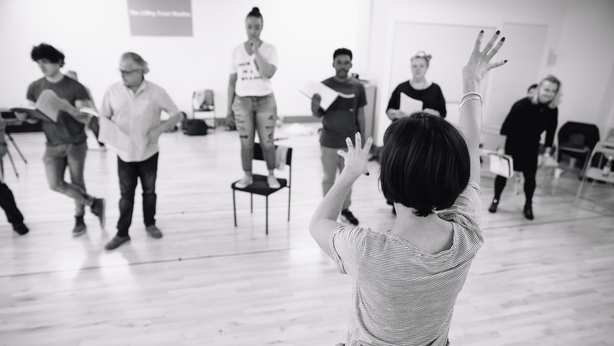 Angel of Broadway
Set on the gritty streets of New York City in the late 90s, Angel of Broadway revolves around the storied life of Frankie Cunningham, an Irishman who finds himself on the edge of insanity and one step away from being homeless. In the midst of a battle to save his home, we are taken on an emotional journey through Frankie's former life in Ireland, then his brief encounter with Broadway fame, his triumphs, failures, and the tragic love affair that tore his family apart.
From uplifting anthems, to protest songs, from soulful ballads and foot-stomping jitterbugs to beautiful Irish airs, there's something for everyone here, all blended into a powerful story about the human condition. Musically, it draws inspiration from Leonard Bernstein/Stephen Sondheim with huge vocal ensemble sections inspired by Les Misérables and The Producers all orchestrated in a filmic way. The sound is in part a mix of old classic Broadway and modern contemporary songs, always respecting the long tradition of story-telling through a mostly sung through score.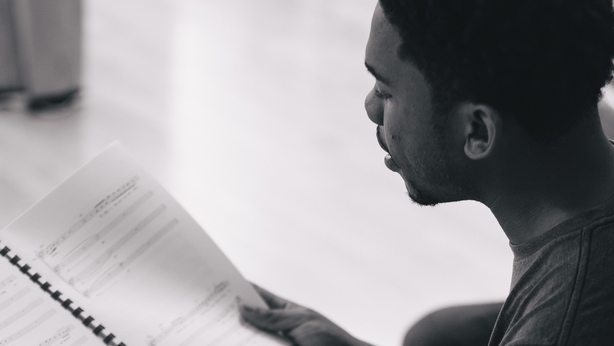 "The story actually began as a film script Kasey and I were working on, dark comedy set in a small Irish village centering on a down-and-out character named Frankie. Around a year ago, on a long road trip across America, we were talking about how the intimate scenes seemed to lend themselves to theatre, and so the journey to the stage began. Once we had a strong outline, the fun of writing songs and developing character arcs began. Sometimes the melody came first, sometimes the lyrics… it happened quite organically, getting the obvious bits down, like putting an intricate puzzle together, then assembling the less obvious, and finally filling in the blanks. Daunting at first, we knew the puzzle would come together if we were willing to sit patiently and search for the perfect pieces."
"While we've tackled quite a few themes, such as lack of health care, abuse, addiction, mental illness, and other factors contributing to homelessness, all our characters tell a single, universal story about love or the lack thereof. We tried to depict the stark contrast between abundance and scarcity in society, by portraying people who are desperately trying to beat the odds when the odds are stacked against them."
"We want the musical to be entertaining first and foremost and if people leave the theatre with a feeling of hope and compassion, that's a bonus. We want everyone to have a wonderful experience."
Who's Involved:
Angel of Broadway is packed full of world-class talent. We have an international cast including Ian Pirie, William Byrne, Lucia Evans, Kaz Hawkins, Naoimh Penston, Montel Moore, Hayley Joe Murphy, Fra Fee, Kevin Fagan, Joe Rooney, Ruth Berkeley, Rory Musgrave, Amy Penston, Megan Pottinger, Adele King, as well as a seventy-member choir, and the RTÉ Concert Orchestra. The production is being directed by a very talented Cork man, John O'Brien and beautifully choreographed by Belinda Murphy. Kelly Phelan is our line producer extraordinaire.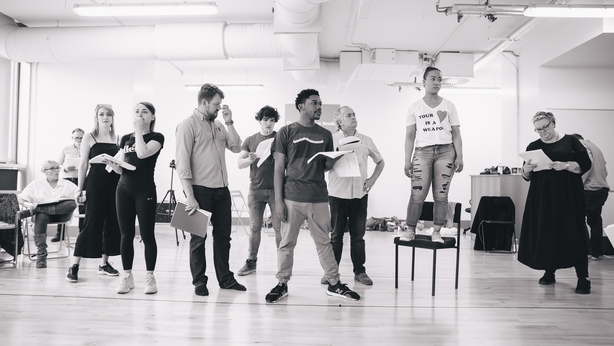 Please join us to see these two concert performances of Angel of Broadway on Wednesday 12th & Thursday 13th June 2019, 8:00pm at the National Concert Hall, in Dublin.
All photos by Jim Byrne.