Award-winning comedian Zoe Lyons is coming to Ireland this June Bank Holiday Weekend to amuse and entertain at the 25th Kilkenny Cat Laughs Festival. In a way, it's a homecoming for the stand-up who spent much of her childhood in Munster.
"We moved from Wales when I was about six months old and lived in Dunmore East until I was six or seven and then went to Clonmel for a couple of years - my early childhood was definitely in Ireland and then we moved to Epsom [in Surrey] when I was about nine or ten," she explains.
"I remember moving from England to Scotland where I had an English accent in a Scottish school and that was more of an issue but when I moved from Ireland to England, I was at young enough of an age that you're just a chameleon - you're just a sponge so it changes really quickly.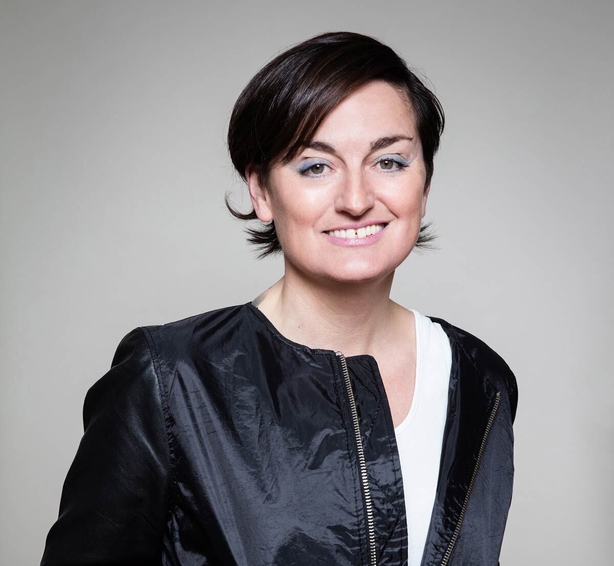 As it turns out, a knack for accents and adapting to strange circumstances are ideal traits for a freelancer who spends much of her time on the road.
"I think it's only a good thing," she agrees. "It's not great at the time; when you're a kid and moving about, it's not ideal but definitely later in life. I've had a lot of accents, I adapt to my surroundings. It's that awful comedic thing of 'like me, like me, like me' and if you make yourself sound a bit like them [the audience] they're more likely you to like you."
Happily settled in Brighton with her wife, the comedian has recently found herself in a peculiar - if not increasingly common - position. Born to an Irish father and English mother, Zoe has a renewed appreciation for her Irish passport, ever since the UK voted to leave the EU in 2016.
In her BBC radio documentary, Passport Paddy, the stand-up investigated the growing trend of British people searching scouring their family history in order to lay claim to an Irish passport - what was her biggest takeaway?
"How much Ireland has changed since I was a kid," she states. "Not even then, even in the last 20 years, how much it's changed as a country and its forward thinking and its openness."
"I felt really encouraged," she laughed. "I felt like I had a get out clause if and when it all goes wrong."
"I think Ireland has had such a transformation, particularly with the loosening of the power of the church over the state. That makes such an incredible difference. Things have happened in Ireland now that, when I was a child, were unimaginable - 'A referendum on same-sex marriage? You're kidding!'
"I feel a great positivity from the place - even though you've had your own ups and downs and the massive crash after the Celtic Tiger but, you've soon forgotten about that, haven't you?" she laughed.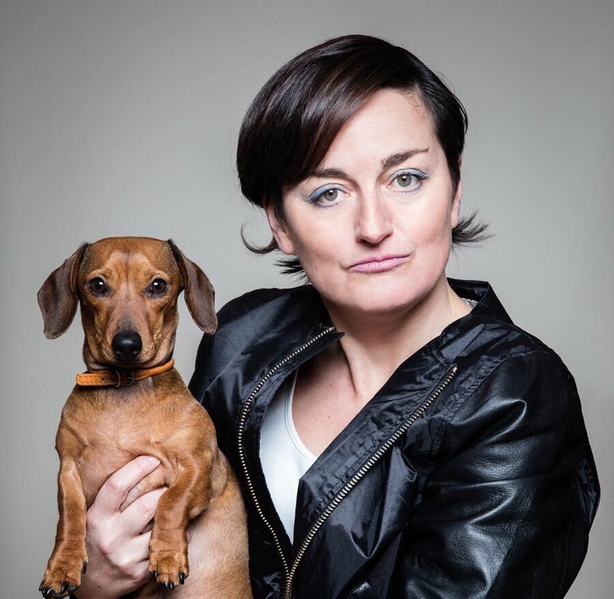 Would she ever leave the U.K?
"It's not beyond the bounds of reason. My wife and I have often said we would absolutely live in Amsterdam, it is such an amazing city. I'm not tethered to the land that I live in, I never have been. I live in Brighton which is a great place to live, I enjoy living here very very much.
"My brothers live all over the place, my dad lives in France, my wife lived all over - I wouldn't have a problem, later on in life, saying 'let's go'. The luxury of having that Irish passport - for now anyway, we'll have to see what happens in the EU - just makes things that little bit easier."
As for now, the 47-year-old is excited to play her third Cat Laughs Comedy festival which she describes as "intense" and "a lot of fun" - who is she most excited to watch herself?
"I'm really excited to see Joanne McNally again, she really impresses me. Alison Spittle as well, she's great. Then from this side coming over, you've got Angela Barnes and Jen Brister and Roisin Conaty so there's a lot to choose from."
As for the rest of 2019?
"I never know what's around the corner, that's why it's so terrifying and exhilarating at the same time - being a freelancer. It's the tightrope walk of life."
For more information on the Kilkenny Cat Laughs Comedy Festival, click here.