Fiachra O Torna writes for Culture about a unique festival event celebrating one of the greats of traditional music, 'The Buck from the Mountain', Leitrim-born flute player John McKenna.
Flute player John McKenna is regarded as one of the most important flute players to have influenced the development of Irish Traditional flute-playing in what has now become a global traditional music scene.
McKenna was born into a small cottage in the townland of Tents, Tarmon in 1880, a remote spot, high up the hills overlooking Lough Allen,  close to the Arigna mines and about 3 miles from the village of Drumkeeran in North Leitrim. He ultimately emigrated and settled in New York, working as a fireman, but he also became a prolific recording artist during the 1920s and 30s. These 78 RPM recordings became an inspiration for musicians back home in Ireland and further afield and have influenced generations of musicians to this day.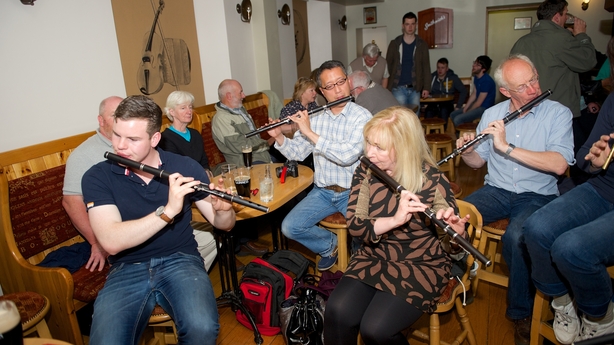 The John McKenna Society have published McKenna's life story, accompanied by his full corpus of digitally remastered 78 recordings included in 2 CDs. They have also purchased and renovated the ruins of his home-place in Tents, which is now used for artists in residence projects and a recording venue, as well as various other music-related events.
While proud of commemorating John McKenna's life and legacy, the society's core focus is also to foster an appreciation of - and encouragement of the playing of - Irish traditional music. In its activities, it aspires to achieve community inclusivity and a vibrant social outlet through the promotion of Irish traditional music. This is mainly achieved by running music classes for both children and adults, as well as hosting regular sessions and concerts - the society also lead artist in residence projects based in the McKenna house, and also publish music. The current publishing project-in-progress is a CD with one of Ireland's foremost flute players and a member of Dervish, Liam Kelly, who will play McKenna's original flute while recording the album in the John McKenna's house - a very unique and exciting project to say the least!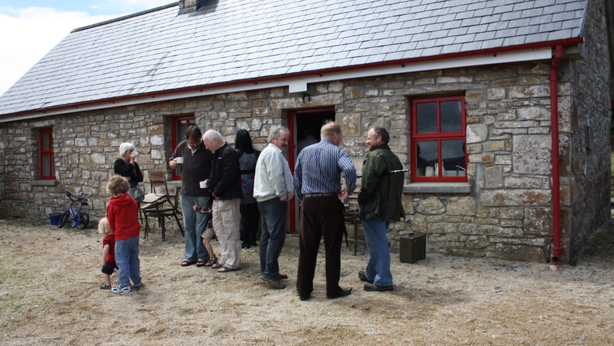 Hosting the annual McKenna Festival is the flagship event for the society. This year's festival takes place from 6-9 June - the weekend will include a concert with The Bogue Family and friends, featuring music from their new CD, Díreach ón gCroi. Other events include a céilí with All-Ireland Fleadh winners, the Innisfree Céilí Band, youth sessions, whistle and flute competitions, a session pub trail for the whole weekend.
On the Saturday there will be a group performance workshop for 8-18-year-olds with Dave Sheridan, TG4 Musician Of The Year Catherine McEvoy and piping maestro Pádraig McGovern. The participants with work on arrangements during the first part of the workshop, and will record their final work in a mobile studio set up on-site... John McKenna himself would appreciate this style of recording music in such a short timeframe - mind you, Pro Tools and iMacs were not to hand nearly 100 years ago!
John McKenna Traditional Music Weekend, 6-9 June 2019, Drumkeeran, Co. Leitrim - find out more about the festival programme here.