Opera Director Caroline Staunton believes that dreams can come true as she embarks in her first full-scale opera with Irish National Opera, a production of Mozart's The Magic Flute.
What a joy it is to be home, doing what I love. Living and working in Berlin, watching the explosion of Irish National Opera onto the international scene, then to be invited to stage Mozart's The Magic Flute, one of the most beloved operas in the canon… all I can say is, dreams can come true.
The narrative of The Magic Flute is as much our story as anyone else's.
When I decided to leave my teaching job to work in opera, I looked directly to continental Europe, specifically Germany - statistically, one-third of annual worldwide opera performances take place in Germany's 83 opera houses and additional festivals. On hearing that I'm Irish, the most common response is "Do you know (insert Irish singer who is playing a blinder in Stuttgart/Munich/Bremen etc...)". I would often shake my head, having little experience of the Irish opera scene, but nonetheless feel pride that our small country, in an art form deemed by many to be foreign, would be so conspicuously represented.
Watch: Caroline Staunton on The Magic Flute
We need your consent to load this YouTube contentWe use YouTube to manage extra content that can set cookies on your device and collect data about your activity. Please review their details and accept them to load the content.Manage Preferences
When so many people are prolific within a certain art form, for example our writers and songwriters; is it not time to admit that, rather than 'this is something we can do', that 'this is something we do'? That opera is something which is as much in our nature as it is in Germany, Italy, Britain, France?
The narrative of The Magic Flute is as much our story as anyone else's, although that is not necessarily apparent by a short summary of the plot:
'Tamino is tasked with a mission to rescue the Queen of the Night's abducted daughter Pamina. Sarastro, who rules with Freemason reason and wisdom, has stolen her for her own good. Tamino is deeply impressed with the Lodge Values, and distracted from his rescue mission, wants to become a member. He passes the trials with Pamina by his side, Queen of the Night is dismissed as a superstition, and those who are made happy by the ending are happy. '
However, the majesty of the piece lies in the composition, and the depth of characterization. No choice is left unscrutinized, and the plights and emotional turmoil of all who are caught up in the action are vividly drawn. Those characters are unspecified by the original piece, but have strong echoes in mythology and folk history – it takes very little effort to understand the Queen of the Night as a keening Banshee figure, in the company of the 3 Morrigan Goddesses. The story flits easily between reality and mythology, and while it revels in the present, it is not able to let go of the past.
What a joy it is to be home, doing what I love.
But this is also not a piece that relies on archetypes and cliché. Preparing The Magic Flute has allowed me revisit the masterful works of J M Synge and Brian Friel among others: two authors who embrace ambivalence and examine the troubled birth of Irish identity, who so disconcertingly, yet kindly, painted the instability of the present tense for a soul who needs to ask at every step, "Where am I? Is it a dream that I still live? Is it reality, what I've experienced?"
To my mind, the protagonists Pamina and Tamino, too often easily portrayed in the damsel-in-distress/hero-rescuer model, are two figures who undergo severe challenges in their respective narratives: in Act 1, yearning for one another in abstract; then a short meeting only to be parted: in Act 2 pursuing two fully different narratives, only with the hope of their eventual reunification keeping them going. Both struggle with the question of identity, both question the authorities around them. Sarastro, the authority figure, can be viewed in the flattering light of the Enlightenment as a benevolent dictator – in a less flattering 19th century light, is he not simply a tyrant, ruling his colonies?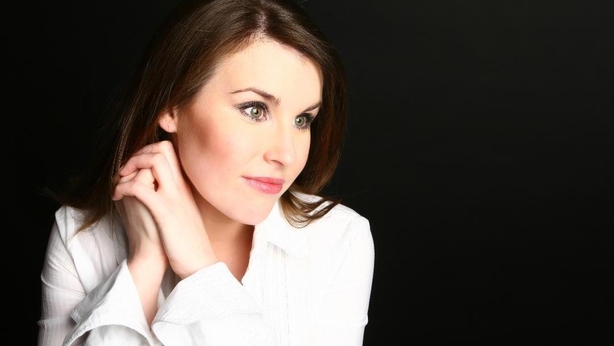 We are not making a political statement – there are other operas which do that very well, but not The Magic Flute – we want to present a story which, albeit spoken and sung in German language, speaks directly to the hearts of our audience. But nonetheless, what excites me is that with the slightest of framing (period, costume, gesture) to a 19th Century Anglo-Irish context, this opera, composed for a beer-hall in 18th Century Vienna, has our rehearsal room buzzing with discussion, of our history, of our development, of our here and now. And that was to begin with: the discussion has branched out even further to, of course, Brexit, and the larger ambitions of the EU, the growing influence of the right wing, the respective influence of feminist movement throughout Europe. Our multicultural cast and crew engage in the activity for which opera is intended: the encountering of possibilities through a synthesis of theatre and music, which one never imagined or dreamed possible. But dreams can come true.
Irish National Opera's The Magic Flute opens at the National Opera House, Wexford on May 17, with dates at University Concert Hall, Limerick on May 19 and the Gaiety Theatre, Dublin from May 21 – 25 – more info here.