Dublin Dance Festival's Artistic Director Benjamin Perchet talks about some of the highlights of this year's edition, which takes place from 1-19 May.
Dublin Dance Festival's 15th Edition is a celebration of the artform of dance, opening with RIOT starring the Queen of Ireland Panti Bliss, and closing with master of contemporary dance Anne Teresa De Keersmaeker. This year's programme offers the chance to witness an impressive array of works over 3 weeks, and choosing what to see from the wide selection of shows on offer can be difficult, but DDF's Artistic Director, Benjamin Perchet has chosen 5 of the most anticipated works for you to see.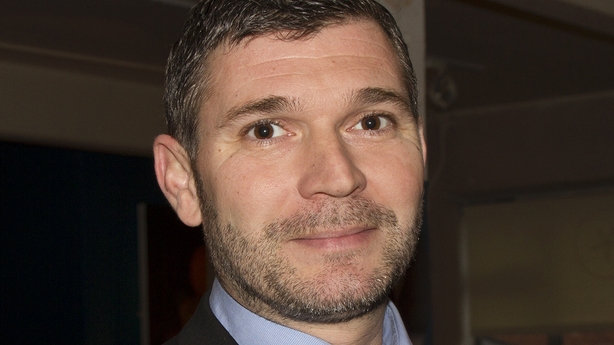 Session
Colin Dunne has achieved more than most in the world of Irish dance. He stages a dialogue with his own history and the history of Irish dance. Internationally revered Flemish-Moroccan choreographer Sidi Larbi Cherkaoui has produced some of the most inventive and exciting choreography of recent decades. Cherkaoui and Dunne are incredibly diverse, with skills that are sometimes diametrically opposed to each other: Cherkaoui's airy arm phrases against Dunne's earthbound footwork. But as dance makers, they share a fascination with how to approach rhythm and time compositionally. In Session, they draw on their own movement and vocabulary to create a joint physical language, using their bodies to both play and become instruments.
When and where? May 10 & 11 at the Abbey Theatre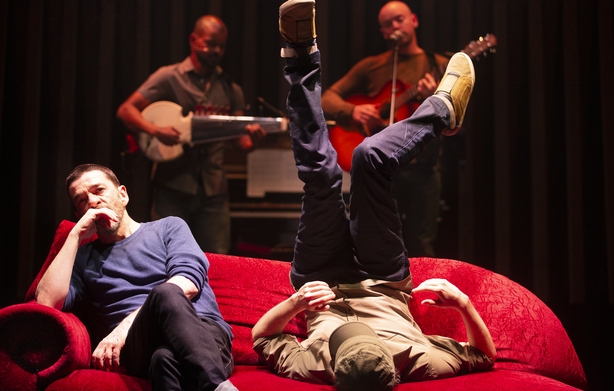 Phoenix
Merging dance and technology, this is a significant work that incorporates drones into live performance. With Compagnie Shonen Artistic Director, Eric Minh Cuong Castaing at the controls, Phoenix recontextualises technology that is usually dedicated to border surveillance. Three dancers interact with drones flown live, the sound they produce and the position they occupy in the space. Opening a window on the world, Phoenix also connects in real-time to artists in Gaza, Palestine where the presence of drones is uncomfortably commonplace, providing a unique platform for sensitive testimonies, dances and practice.
When and where? May 11 at Project Arts Centre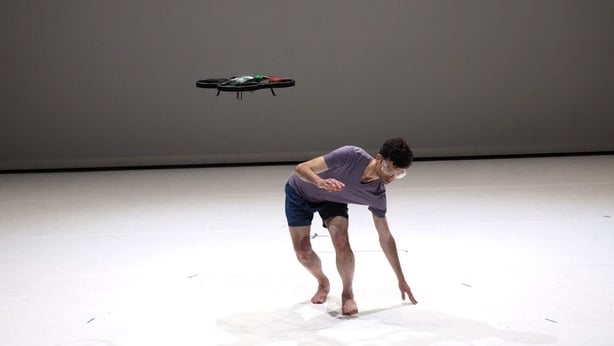 W.A.M. We Are Monchichi
They burst onto the international with explosive duet Monchichi. She (Honji Wang, born in Frankfurt to Korean parents) and he (Sébastien Ramirez, a Frenchman of Spanish heritage) mixed theatre, hip-hop, classical and contemporary influences to speak of a complex love without borders. Now, they have reworked their piece in the image of a new couple of young dancers and for children aged 7+. Addressing both the young and the young at heart, W.A.M. We Are Monchichi humorously explores the multiple identities in each of us – and how the other can shake them up.
When and where? May 11 & 12 at the O'Reilly Theatre
We need your consent to load this YouTube contentWe use YouTube to manage extra content that can set cookies on your device and collect data about your activity. Please review their details and accept them to load the content.Manage Preferences
La Natura Delle Cose
Italian choreographer Virgilio Sieni started his own dance company in 1983. He has authored important choreographies for Italy's best theatres and festivals, including La Natura Delle Cose (2008). In this unique work, Sieni starts from Lucretius' poem, De rerum natura and incorporates contributions from philosopher Giorgio Agamben, composer Francesco Giomi and singer Nada to create a performance that employs dance as a tool of enquiry and as a manifesto for a meditation on the present day. In this performance of overpowering beauty, five dancers, one of whom wears a series of disquieting masks, perform to the full extent of their strength to produce a rich visual poem.
When and where? May 14 & 15 at the Abbey Theatre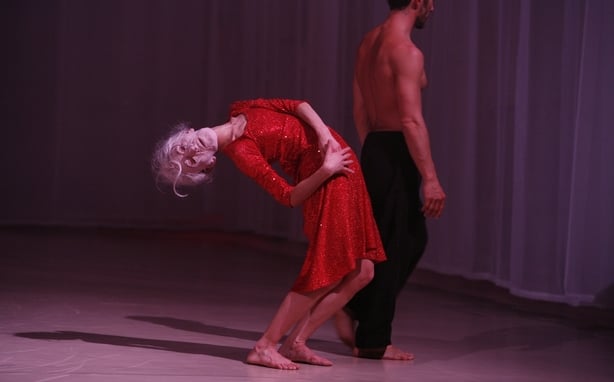 Ensemble
Ensemble is a collaboration between young Scottish choreographers and dancers Robbie Synge and Lucy Boyes, and three performers in their 60s and 70s. On stage, they share a journey of interactions that lays bare their strengths, wobbles and possibilities together. Ensemble is also a political challenge to an ageing society and to the performing arts sector regarding the visibility, voice and profile of older people. Indeed, performers who qualify as senior citizens are practically non-existent on the professional dance stage. Ensemble is devoted to giving everyone a chance to shine.
When and where? May 15 at Project Arts Centre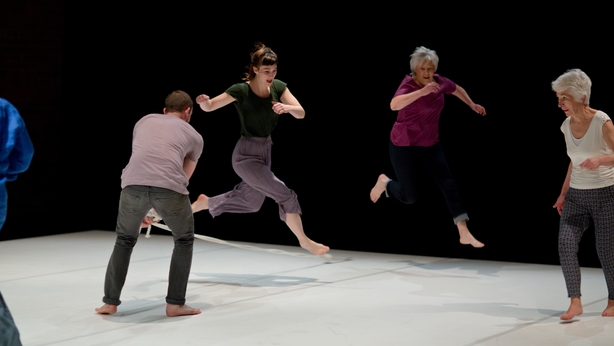 Dublin Dance Festival takes place across the city from May 1st – 19th - go here to view the full festival programme and to book tickets.