For the last year, the bright young things at Dreamgun Film Reads have been amusing and exasperating cinephiles in equal measure.
The comedic troupe assemble monthly to offer their skewed, joke-stuffed and wholly unrehearsed takes on established cinematic classics - now they're bringing their own unique take on Steven Spielberg's Jaws to this year's Cat Laughs Festival, with special guests including Dara Ó Briain, David O'Doherty, Alison Spittle and Game Of Thrones star Jack Gleeson.
We asked Dreamgun (AKA Heber Hanly, Gavin Drea, James McDonnell and Stephen Colfer) for their choice cultural recommendations...
FILM
Gavin: Recently myself and James have been watching a lot of Mike Leigh films. Among them is Another Year, which follows a happily married couple of avid gardeners over the course of a year as they tend to their patch of land and interact with their close friends. At the centre of it is a stunning performance by Lesley Manville, a woman on the verge of spinsterhood trying desperately to connect to the people around her. There aren't many filmmakers who manage to find such consistent love and humanity in their characters as Mike Leigh does.
MUSIC
Stephen: Bokito have been building momentum for the last two years in London. They're an Irish/English indie band, fronted by Kilkenny's own Moses Moorehouse. Their music is guaranteed to brighten up your day, while also acknowledging your complex feelings instead of pushing them deep down. They've just released their latest belter of a single, Colleen Bawn, a song about the inevitable internal struggle that accompanies personal growth backed by syncopated beats that will make you want to dance. Bonus points if you get the Dion Boucicault reference.
BOOK
James: Lincoln in the Bardo, by Goerge Saunders. Having succumbed to fever, Abraham Lincoln's 11-year-old son Willie finds himself in limbo and is forced to put up with an endless parade of bawdy ghosts. George Saunders is my bastion of being unashamedly goony. He gets to constantly highlight the dumb audacity of even attempting historical fiction, while still retaining all that's great about it. Someday I too hope to have and eat so many cakes.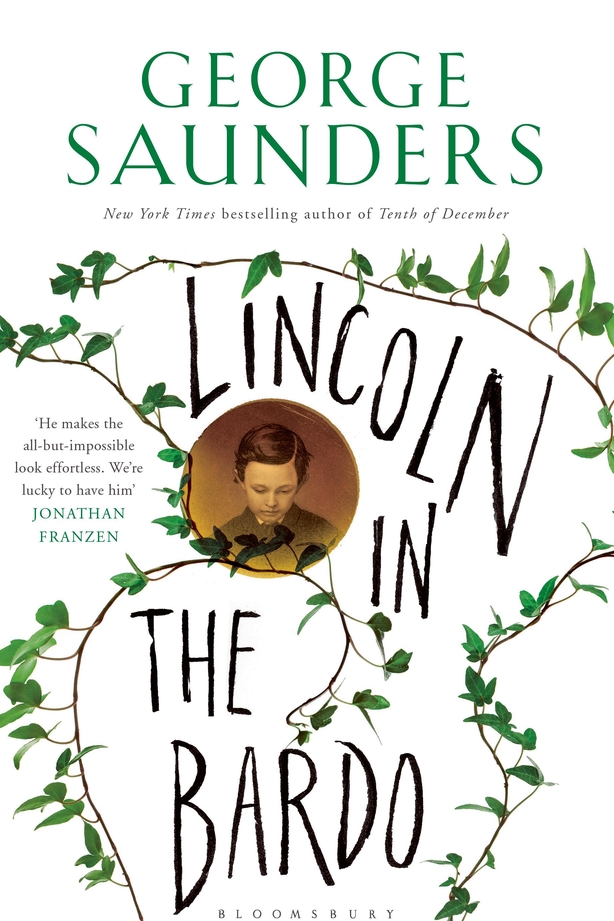 PLAY
Stephen: Keith James-Walker's Walkinstown is genuinely the most I've laughed at a play in the last year. If Emmet Kirwen perfected the Dublin Monologue genre, then Keith James and Kieran Roche end it. A surreal and hilarious tale of two men just trying to monologue their way from the north side to the south side, all the while setting the world on fire around them. Director Rex Ryan has them play the whole thing with the precise physicality and emotions of a "serious" play while Dublin burns in the wake. It's back for two nights only this 30 + 31 May 2019 in Smock Alley Theatre - more details here.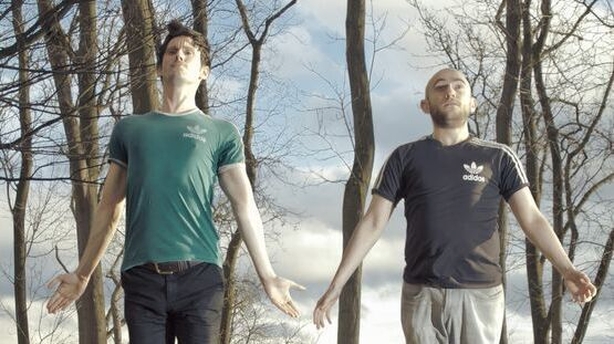 TV
Heber: Nirvanna the Band the Show is both criminally overlooked and possibly the best comedy television show of the past 10 years (actually 13 years, as Garth Marenghi's Darkplace came out in 2004). The show stars Matt and Jay (creators Matt Johnson and Jay McCarroll, playing versions of themselves) as they concoct a series of madcap schemes to try get secure a spot to perform at a local venue. The show is a mix of scripted scenes, candid footage and improvisation (think Borat but better) and reaches such ludicrous heights in just the first episode that you don't know if they can sustain it. But they do. One of the most fascinating things about the show is its use of copyrighted material. It pushes the limits of fair use in a way that I don't think I've ever seen before, and it's something that all creators could learn from.
GIG
Heber: I first became aware of Stella Donnelly after her single Tricks was featured as one of the best songs of the week on The Needle Drop. The Welsh-Australian musician has since released her debut album Beware of the Dogs to widespread critical acclaim. She's also got a Tiny Desk Concert and a stonking cover of Cyndi Lauper's Time After Time. Her folky indie songs range from totally endearing to brutally honest and confronting. What I find so appealing about her is her music is totally infused at every level with her personality. From her eccentric observations to her broad vocal range still retaining her Perth accent. She played The Grand Social in Dublin at the end of April - it was amazing to see such a unique performer in such an intimate setting.
ART
Gavin: Shane Berkery is an Irish-Japanese contemporary artist based in Dublin. It might be foolish to call him up and coming because he's probably established himself as one of the most in-demand painters of his current generation. His portrait paintings are incredible. In his early work, he used a lot of old photographs of his grandfather when he worked in a factory in Japan in the 50s. They make for really visually unique and captivating pieces. To say a painter has a great eye for colour might sound cliched, but in Shane's work I have seen colours that I genuinely don't think I've seen anywhere else.
PODCAST
Stephen: Peter McGann's Pulp Injection just launched on Spotify and iTunes. Pulp Injection imagines a world where DeValera commissioned a series of propaganda radio plays in which himself and Archbishop McQuaid fight crime and save protect Irish values. It has some of the best satire being written in Ireland right now. Each laugh a minute episode is recorded in front of a live audience, read by a perfect mix of actors and comics. The latest sees Dev and Lil' Charlie infiltrate the Shadow Moses-like Island of Fallen Woman. They've previously shot down Santa Claus, believing him to be a British Spy in Irish Airspace.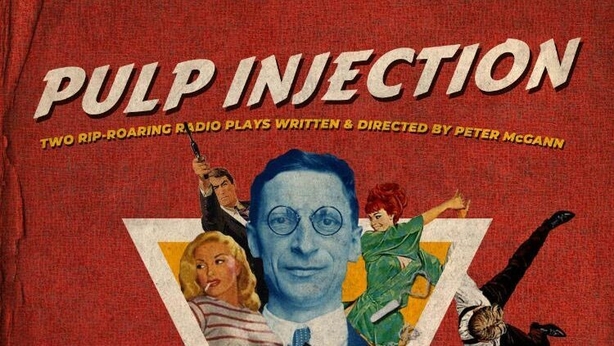 TECH
James: The video game What Remains of Edith Finch has you wandering through an elegiac mansion, unravelling the bizarre fates of the members of your family via a series of genre-jumping vignettes. It's a big lovely magical-realist puzzlebox you can play in a single sitting. There's an indescribable sequence where you play as an 10 year old girl sent to bed without dinner who decides to fly out her window and devour a shipload of passing sailors. Pure poetry. The kinda game you can sit your parents down with and say 'Look I told you, games are a real medium!'
THE NEXT BIG THING...
James: Not to toot our own medium's horn, but the freewheeling rise of podcasts doesn't show signs of stopping. We underestimated just how many in-between hours people have, where they can devote their ears to listening to philosophy lectures or countless hours of a silly film-parody stage show. Now if only we can find a sensible way to fund them...
Dreamgun Film Reads: Jaws, Saturday 1 June at 3pm, Langtons Ballroom Kilkenny - find out more here.