The deadline's approaching for the RTÉ Radio 1 Short Story Competition, so get those entries in!
Have you been polishing up your short story for the radio, or have you an idea for a story? There's still time to get your entry in for this year's RTÉ Radio 1 Short Story Competition in honour of Francis MacManus, which closes on Friday 10 May. Here's everything you need to know...
What is it?
Running since 1986 in honour of novelist and RTÉ producer Francis MacManus to recognise brilliant short stories written for radio, this is one of Ireland's most significant literary prizes.
You stand to win €3000 as the top prize (€2000 for second prize, €1000 for third), which will be presented at an awards ceremony in RTÉ in September. The top three stories will be broadcast on RTÉ Radio 1 in the autumn, read by some of Ireland's leading actors -- Peter Coonan, Ali White, Janet Moran, Emmet Kirwan, Denis Conway and Cathy Belton are among the recent readers for the competition -- along with seven runners up who each receive €250 for the broadcast of their story. The top three stories will also be published online at thejournal.ie.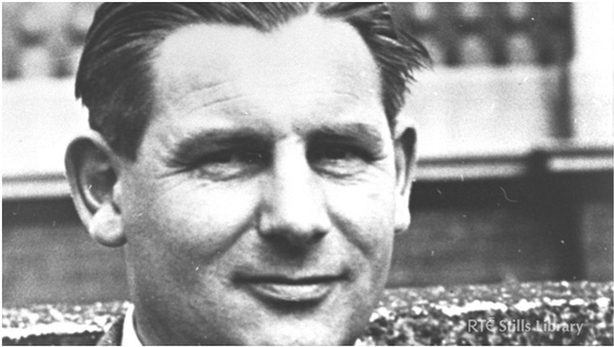 Who will judge my story?
A stellar line-up: Liz Nugent, author of the bestsellers Lying In Wait, Skin Deep and Unravelling Oliver, and a former shortlisted entrant in the competition! Stinging Fly publisher Declan Meade, who has been at the forefront of new Irish writing for 20 years, and who has published Kevin Barry, Sally Rooney, Mary Costello, Danielle McLaughlin, Colin Barrett, and many more. And Sinéad Crowley, RTÉ Arts and Media Correspondent, and author of the bestselling DS Claire Boyle series, the latest of which is One Bad Turn.
What kind of stories are you looking for? Any tips?
Our judges will be struck by original, arresting stories of all kinds: funny, sad, surprising, moving, even experimental. Write with the radio listener in mind. Think about what will hold their attention. It's a good idea to read your story aloud as you write – think of those sentences as being spoken, not read: does it flow? Sound natural? Most importantly, is this story true to you, the writer, in the sense of deeper fictional truth -- is it one you are burning to tell? If it is, and you tell it right, that will come across to the judges.
And here's a short video from two of the judges, Liz Nugent and Sinéad Crowley:
It's time to put pen to paper as there's only one month left to enter this year's Francis MacManus Short Story Competition 📝
Two of this year's judges, @lizzienugent & @SineadCrowley share some tips below. pic.twitter.com/ewsgpNrjBy

— RTÉ Radio 1 (@RTERadio1) April 13, 2019
Where can I read or listen to previous winning stories?
Listen to last year's winning story, Ashes by Claire Zwaartman, read by Andrew Bennett, below:
In second prize in 2018 was The New Place by Peter McNamara, read by Peter Coonan;
And in third place was Have You Seen Her Legs? By Claire Mulligan, read by Janet Moran:
You can podcast many more of the competition's shortlisted stories here.
I've never written a short story before. Am I eligible to enter?
The competition is open to everyone over 18 who is Irish or resident on the island of Ireland and you don't need to be a published writer to enter – indeed, judging is completely anonymous – the judges make their decision based on your story alone.
How do I enter?
There's no fee to enter but you will need an entry form. You can find it along with all the rules and regulations here - please do check all the rules carefully to make sure your entry is eligible. But in the meantime, some important details: the story you submit must be original and unpublished; it's postal (or hand-delivered) entries only, so you need to leave enough time to post your entry in to arrive by the closing date of Friday 10 May - and the maximum word count permitted is 1800-2000 words.
My story is over the word count but it would ruin it to cut it, will you accept it anyway?
No. You need to stay within the boundaries of the requested wordcount of 1800 to 2000 words.
I live somewhere where the post is unreliable/I had a brilliant idea for a story but only days before the deadline -- will you accept a late entry/ entry postmarked on the closing date?
No – we need all entries delivered to us by Friday 10 May at the latest at the Radio Centre in Donnybrook, Dublin 4 (see rte.ie/writing for the full address, and all other details). Good luck!
That deadline again - Friday 10 May. Find out more here.