Biography, personal essay or memoir - whatever the way you choose to describe them, it's clear we are living in a Golden Age for women writing their own stories on their own terms, and Mary Cregan's book is a valuable addition to this group.
Born in the USA to an Irish Catholic family, Mary Cregan's first baby died, tragically, two days after birth from a pre-existing heart condition. Harrowing as that situation was, it's possibly even more difficult to read about how the infant's parents were treated in the days after her death. Mary describes one doctor, for instance, as being  'pretty brutal' at imparting information.
The author waded through the funeral in deep, numbing sadness. In the days and weeks that followed, her family realised she was not going to emerge from depression on her own. She was hospitalised and, again, the lack of care shown to her astounds the reader – she was allowed to keep in her possession a glass jar of moisturiser and its use in a subsequent suicide attempt gave rise to the eponymous 'scar' of the piece.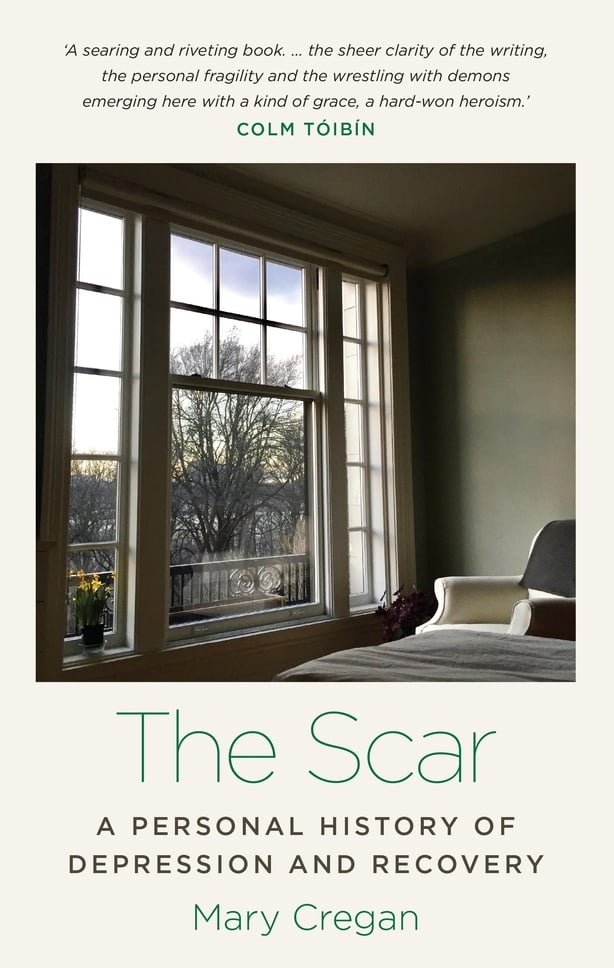 This book is not, however, anti-doctor, nor is it anti-medication. Rather it's an in-depth, scholarly and informative look at mental illness with the author using her own life as a case study. During Mary's treatment every option is explored including medication, therapy and ECT. None of these treatments are demonised.
Cregan also reveals that, relatively late in life she discovers that there was depression elsewhere in her extended family. This was never discussed until questions were asked directly during her own therapy. It's a culture of secrecy and shame that may well remain in other families today.
'Depression' as a word is still terrifying for a lot of people but Mary Cregan does an excellent job in demystifying the condition and offering hope for those who are struggling. This is not an easy road but she shows that, with the correct help and support, the journey can encompass both hope and healing.