Israeli author Ayelet Gundar-Goshen has written a novel which, she acknowledges, might provoke some to question her feminist credentials in the #MeToo era.
In a powerful interview with Sean Rocks on Monday's Arena on RTÉ Radio 1, Ayelet described how and why she built a storyline around a young woman who allows an allegation of sexual assault against her to spiral out of control. The alleged perpetrator then becomes the real victim of her novel, Liar.
Listen: Ayelet Gundar Goshen talks to RTÉ Arena 
We need your consent to load this rte-player contentWe use rte-player to manage extra content that can set cookies on your device and collect data about your activity. Please review their details and accept them to load the content.Manage Preferences
During the course of the interview on Arena, Ayelet put the novel in the context of contemporary Israeli society, where elections are currently underway. Israel, she says, has embraced certain lies, those that cast one section of Israeli society as inherently good and virtuous, and another as a perpetually bad and threatening. She remains unimpressed by what she describes as the "myth" of inherent Israeli goodness, which, she feels, is exemplified by its current government.
"Israel, just like any other nation, is built upon stories, about mythologies that we tell ourselves in order to understand who we are... I feel that the current Israeli government is telling a lot of stories which are very much resemble kids' stories: stories which have the ultimate good and the ultimate evil, with the Palestinians being regarded as the ultimate evil, and the Israelis being regarded as the ultimate good. Now, that's a good kids' story. But if you ever want to have a peace agreement, then you should try to grow from kids' story into a more complicated vision of reality."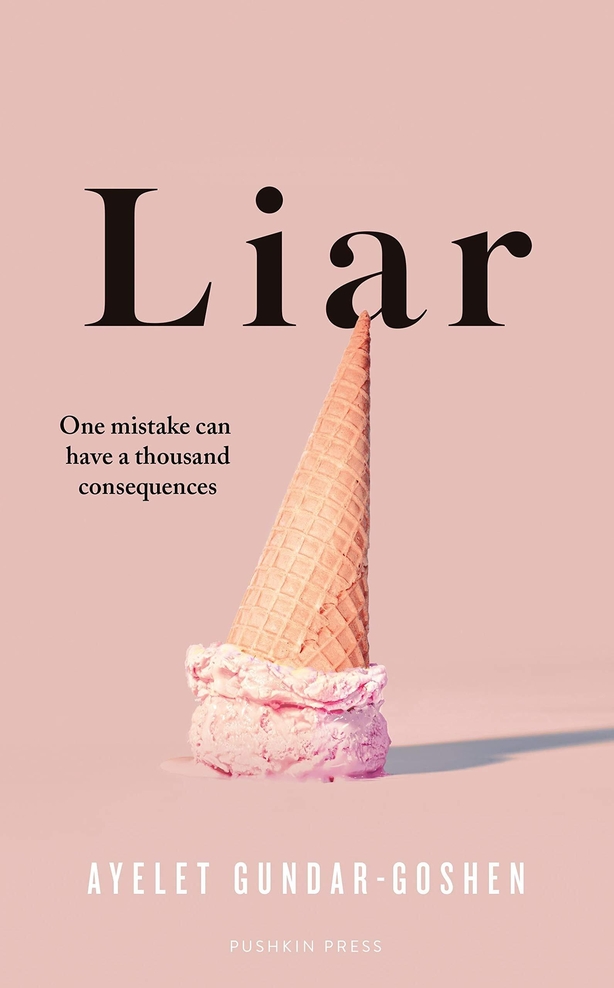 Liar, by Ayelet Gundar-Goshen, is published by Pushkin Press. Listen back to RTÉ Arena here.