Filmmaker Frank Shouldice writes for Culture about his acclaimed new documentary, The Man Who Wanted To Fly, which receives its Irish TV premiere on RTÉ 1 on Monday, July 22 at 9.35pm
Watch The Man Who Wanted To Fly here, via RTÉ Player.
It has taken five and a half years but the film that wanted to fly is finally finding its wings. And what a journey it's been. Cinematographer Dave Perry and I think back to the first time we sat down to discuss the prospects of a two-man crew making a feature documentary about septuagenarian Cavan brothers.
Listen: Frank Shouldice, director of The Man Who Wanted To Fly, talks to RTÉ Arena:

What did we know? We knew that Bobby Coote, the younger of the two, harboured dreams about getting airborne whilst Ernie, the senior member, was quite categorical about aviation being strictly for the birds. "Let me tell you something," he warned at an early stage of filming. "You'll never see him flying. Never!"
The Man Who Wanted To Fly - watch the trailer:
Suitably chastened about inspirational storylines we made mental notes that the Bobby and Ernie Show might just take a course of its own. Little did we know that years later, in full technicolour as a Loosehorse Production, we would be counting down to when house lights are dimming in cinemas around the country, Ernie's dulcet tones on a CB radio welcoming audiences into the Coote family's hillside retreat.
Fresh from obscurity, the Perry & Shouldice partnership sprang into being in Bia, a delicatessen off Main Street, Bailieborough. It was there we embarked on our inaugural expedition into the world of filmmaking. Bia has since closed but it was the first of many coffee stops over which we would discuss camera angles and narrative arcs whilst marvelling how broadband took a beating from uncompliant Cavan drumlins.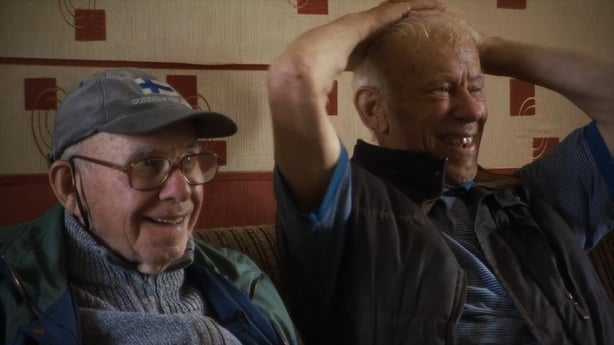 Over time we got to know Bobby and Ernie just as they got to know us. They got used to us showing up with grand plans and tight schedules. We soon came to realise that this film -- and the production itself -- would have to switch to a more local tempo. If our ambition was to enter the world of the Coote brothers, naturally it followed that we would adopt their ways to some extent, chief among which was to reinterpret the meaning of urgency. Just as the runway to Bobby's dream to fly was a path neither straight nor obvious, the road to production was, at times, equally compass-free.
It has taken five and a half years but the film that wanted to fly is finally finding its wings. And what a journey it's been.
Considering the uncertainty of the road ahead it was major consolation in those first few years that Perry & Shouldice, still a reassuringly unknown entity, remained a two-man production. Handling all crises in between coffee breaks we thanked our lucky stars there were no edgy backers making anxious calls on dodgy phone lines to ask hard questions, namely: Where exactly is this film going?
And now we've got there, wherever 'there' is.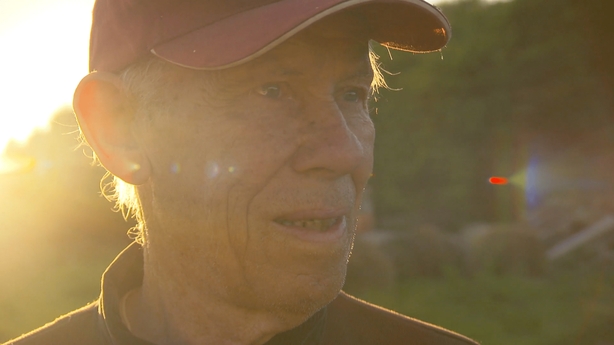 Ernie has been quick to bring to our attention that a TV crew visited the Coote family farm outside Bailieborough in the 1980's and in one short afternoon wrapped up a full episode of Hall's Pictorial Weekly. The late and legendary broadcaster Frank Hall chatted at length with Ernie, his mother and Uncle John
against an iron gate. During exchanges Ernie spun a yarn about landing a huge fish in the nearby lake while Bobby talked about fixing grandfather clocks and making violins from scratch.
'Them boys finished that programme in a few hours,' Ernie reminds us. 'How many years have you been here?'
The Man Who Wanted To Fly, RTÉ 1, Monday July 22 at 9.35pm. Read Paddy Kehoe's review here