His third album When I Wake Up is out today, and Irish and UK tour dates await. You can hear his thoughts on the new album on from an interview on RTÉ 2fm above. His name is Maverick Sabre.
"This record was more about pushing the boundaries, and writing the best and most unique thing from my heart, and I think that this is my best record to date. Every song was written to a visual, whether that be a painting, or a music video or film on mute. I structured the album in a way that a soundtrack would feel. Because of that soundtrack element, and the flow of the album, the visual representation was very important to me."
You could say that Maverick Sabre is wise beyond his 28 years. The Wexford-born Londoner releases his third studio album When I Wake Up on Friday (March 22). It's a collection of tracks that sees him collaborate with the highly regarded Jorja Smith and Chronixx. With the lines between genres and sub-genres continuing to obscure, Maverick is an artist that has grown into a sound that is steeped in his own identity. While he hasn't created a new style entirely, his vocals are so distinctive that it would be hard find yourself thinking that you could be listening to anyone else. Think of vocalists like Bjork, David Byrne, or a newer name like Soak; if not instantly recognisable, it never takes long to identify those vocal tones.
We need your consent to load this YouTube contentWe use YouTube to manage extra content that can set cookies on your device and collect data about your activity. Please review their details and accept them to load the content.Manage Preferences
It doesn't matter how much success you've had in your career, every time you bring out new music, it's a comeback. In turn, there is always the expectation that it will be a step on from what came before it. In the case of When I Wake Up, it certainly reaches this target. It's not just an accomplished piece of work, it may just turn out to be a defining chapter in the career of Maverick Sabre. There's no easy way to transition from the young artists that is tipped for great things, to someone who's managed to mature both personally and artistically, all in the glare of the public eye. Navigating your personal life and career after early success takes a mature head, and over the years Maverick has proven that he's been up for the task. His 2012 debut album Lonely Are The Brave went Top 10 in the UK and Ireland, and helped to put in on what you might call the main stage.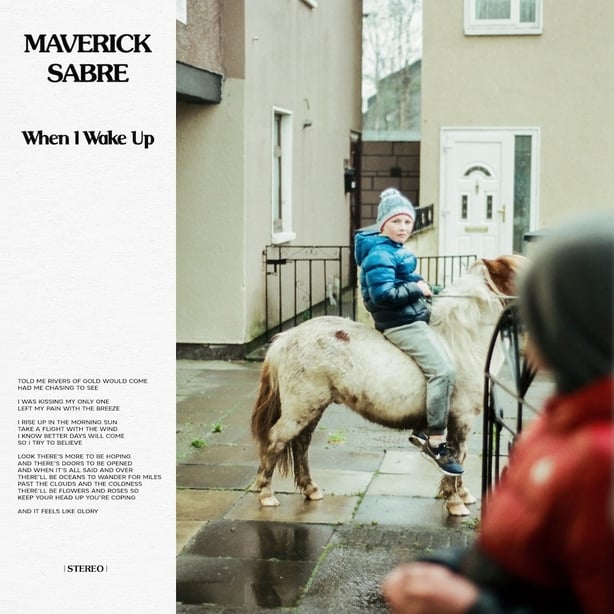 Seven years on, he brings us an album which is very different to that of his debut. It holds a different kind of confidence and a deeper understanding of the world as he finds it today. He's never been one to take shots at people, and if you read or watch any interviews with him, you'll encounter a balanced and informed individual that has plenty to say. This translates into his music; Her Grace for example looks at some of the issues that women face in the world today. Into Nirvana cleverly plays with musical reference points from days gone by, and Drifting reflects on misspent youth.
When I Wake Up will be Maverick's first independently released album. Perhaps it will become a cornerstone of music for in 2019, or simply a reference point to where one particular artist is at a particular point in his career. What can't be denied is that it is a cleverly and thoughtfully put together album that has style, grace and the perfect balance between retrospect and hopes for the future.
Catch Maverick Sabre live at Cypress Avenue (Cork) on Friday, March 29th, and Dublin's Academy on Saturday, March 30th.