As Children's Books Ireland launch a survey into the state of school libraries – which had their funding cut in 2008 - Ireland's first Laureate na nÓg Siobhán Parkinson addresses how important it is for all children to have access to books.
Everyone knows it. I know it. You know it. Your children's teachers know it. Researchers in the field of education and child development certainly know it. The Department of Education most especially knows it.
If all our children are to get a slightly fairer crack of the educational whip, they need access to books that they are going to want to read.
This is what we know. Reading books for pleasure – not just textbooks, not just books that have to be 'done' in class, but real books like novels and picture books and information books and books about football and adventure and family life and friendship and exploration and magic and history and mysteries and heroes and space and circuses and and and and… opens children's minds, sparks their imagination, gives them access to new thoughts and amazing ideas.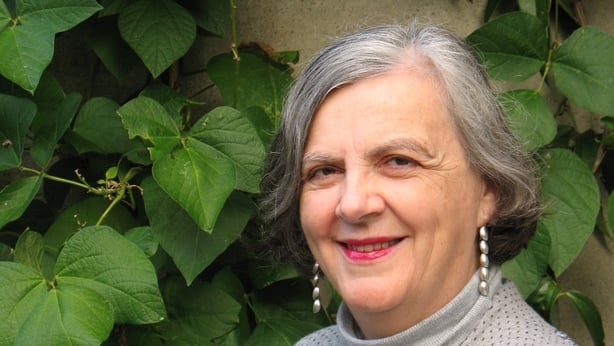 On top of all those fabulous benefits – who knew? apart from all of us – children who love reading and genuinely read for pleasure are children who thrive at school, have wider vocabularies and higher scores in literacy tests (that's important too), do better all round and are more likely to stay on at school, finish their education, go to college and live happy and fulfilled lives. OK, so I made up the happy and fulfilled bit, but I bet it's true too.
So who are these happy children who love to read? They could be your children. They might be your doctor's children, your lawyer's children. They are most often children who come from privileged backgrounds, from families who are not struggling economically and who have a culture of reading and a house full of books.
But what about the child whose parent struggles to put nourishing food on the table? The child living in a family hub or in a hotel or in direct provision? What about the child whose home is not stuffed with books? What about those children whose parents may not realise the value of reading and who don't think to take their kids to the local library – probably because nobody ever took them to the library when they were young, or maybe because they see the library as an intimidating place (which of course it is not).
Libraries are a marvellous democratic tool: by being inclusive, open to all, they tend to equalise an otherwise very unequal society and are a force for social justice.
If all our children are to get a slightly fairer crack of the educational whip, they need access to books that they are going to want to read. That's what reading for pleasure is all about: it's doing it because you want to do it. Children need to be able to find these books for themselves, to discover the pleasure of reading – the fun books, the amazing books, the sad books, the exciting books, the intriguing books, the puzzling books, the challenging books. And the very best way to get these books into the hands of children who are going to benefit enormously – emotionally, educationally, socially – is to stock school libraries.
It is a national disgrace that the single clearest indicator of educational success, reading for pleasure, is denied to large cohorts of our children because they don't attend a well-endowed school with an excellent library. Taking funding away from school libraries more than ten years ago was a mean and narrow-minded economy. It is time to reverse that miserable move and put the books children want to read back into the schools.
The survey is live here, and CBI are asking as many schools as possible to take part so that they can better advocate to ensure that every child can discover the joy of reading and all its associated benefits.
Find out more about Children's Books Ireland and the School Libraries Survey here.