Kathy Scott writes for Culture about a fascinating new project that invites 'collaboration between artists, scientists and people with a lived experience of depression to generate new perspectives in the public realm'.
"A brain scan may reveal the neural signs of depression, but a Beethoven symphony reveals what that depression feels like. Both perspectives are necessary if we are to fully grasp the nature of mind, yet they are rarely brought together" -Eric Kandel, In Search of Memory (2006)
Melancholia and the Brain is a collaborative transdisciplinary project that sets out to investigate and illuminate the lived experience of depression through the intersection of Neuroscience, Arts and the Humanities.
It started out as a creative research project with Professor Veronica O'Keane, Professor in Psychiatry at Trinity College, Dublin, Professor Mary Cosgrove, Professor in German at Trinity College, Dublin and Kathy Scott, Creative Director of The Trailblazery.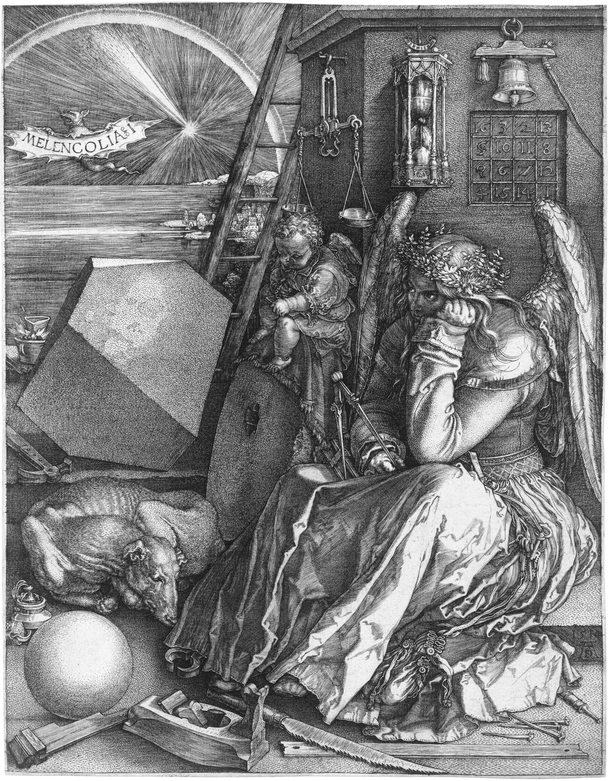 Our enquiry developed by holding a series of conversations with people with combined backgrounds in neuroscience, brain research, medicine, arts and the humanities, literature, curating and public engagement. Many artists over time have responded to the state of melancholia, and Albrecht Durer's engraving Melencolia I, may well have been the inspiration for Lars Von Trier's film Melancholia. One of our first experiments as a team was to watch Melancholia, which has been described as "A beautiful movie about the end of the world". The film tells the story of two sisters (Kirsten Dunst and Charlotte Gainsbourg), who find their relationship challenged as a nearby planet threatens to collide into the Earth.
We then expanded the process outwards to include focus groups and a public poll with the core aim of integrating and synthesizing information about the human condition of depression in the public realm. We are now hosting our first event at the Trinity Long Room Hub on Friday March 01 at 6pm called Melancholia and the Brain: Conversations between Neuroscience and the Arts.
This event will include a performance piece from BethAnne Linstra-Klein (an expert by experience) and musician Justin McCann that will explore the lived experience of depression. This will be followed by a joint presentation between Professor Veronica O'Keane and Professor Mary Cosgrove that weaves the expression of melancholia in the Arts and Humanities with the neuroscience underlying melancholic states, through the common thread of lived human experience. We will also reflect on cultural understandings of depression including findings from a RED C poll on public attitudes in Ireland to depression. We have also invited Dr. Tony Bates (founder of Headstrong and Jigsaw) to share his ideas around a new integrated view of depression that is centered around the individual's human experience. The event will wrap up with a panel discussion, inviting audience participation. This is a free event, and all are welcome - details here.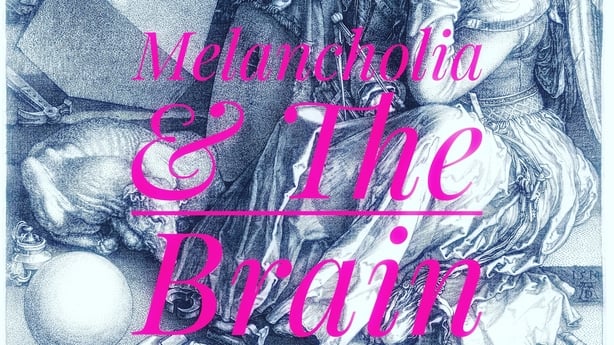 Melancholia and the Brain has organically grown from initial collegial chats between Professor Veronica O'Keane and Professor Mary Cosgrove about the possibility of fusing neuroscience and the arts and humanities on the topic of melancholia and the brain. A neurohumanity perspective can really support the exploration of Depression/Melancholia because neuroscience informs us how brain circuitry makes experience, and the Arts and Humanities communicate experience in a universally felt way. This event will explore the subjective experience of depression as depicted over the centuries in the arts, how these subjective states are mapped onto brain-in-body systems, and how we need to move beyond idealogical perspectives to understand and support people who are living with depression.
"We are curious to know more about the different understandings of melancholia at work in Ireland today," say Professors O'Keane and Cosgrove. "Does the brain play a significant role in public understanding of melancholia, for example? From a neurosciences perspective, the brain is understood as the principle locus and cause of melancholia - yet many works of literature, film, and other cultural artefacts which engage with melancholia omit the brain from their reflections, presenting the melancholic condition as that of an individual often experiencing the heights of creative inspiration and the lows of existential despair. Bringing our perspectives together, we want to capture the real and experienced or 'felt' sense of depression, and share this with the public."
Melancholia and the Brain: Conversations between Neuroscience and the Arts takes place at the Trinity Long Room Hub, on Friday March 01 at 6pm - book your tickets here.