Actress Kathy Rose O'Brien writes for Culture about her grand-aunt, legendary Irish novelist Kate O'Brien, and the forthcoming exhibition on her life she is curating for the new Museum of Literature Ireland, due to open this summer.
'If a girl sees liberty as the greatest of all desirables, she will have to spin it out of herself, as the spider its web - her self-made snare...'
Anna Murphy, one of two heroines in Kate O'Brien's novel The Land of Spices, is only 15 when she gleans that female freedom is not the same as that afforded to her male counterparts. She's sharp as a tack, that girl.
Kate O'Brien, one of Ireland's many famous 20th century authors, may have felt her own freedom most acutely curtailed after this beautiful novel charting the converging lives of two women, one finding her voice and the other skilfully utilising hers, was banned by the Irish State.
When the doors of MoLI open this summer, most visitors will meet Kate O'Brien for the first time. They'll meet a playwright, novelist and journalist who primarily wrote about women pursuing their highest self-expression, on their own terms.
I'm a descendant of both Anna and Kate, but at 15, I had no such sensitivity. Trusting the comfortable status quo, I saw no need to spin myself a snare; Growing up, I expected freedom and equality would be mine for the taking, not the catching. An Ireland where women were 'less' was for the pages of history books, for goodness sake. (Also, full disclosure, Kate O'Brien looked equally unrelatable.)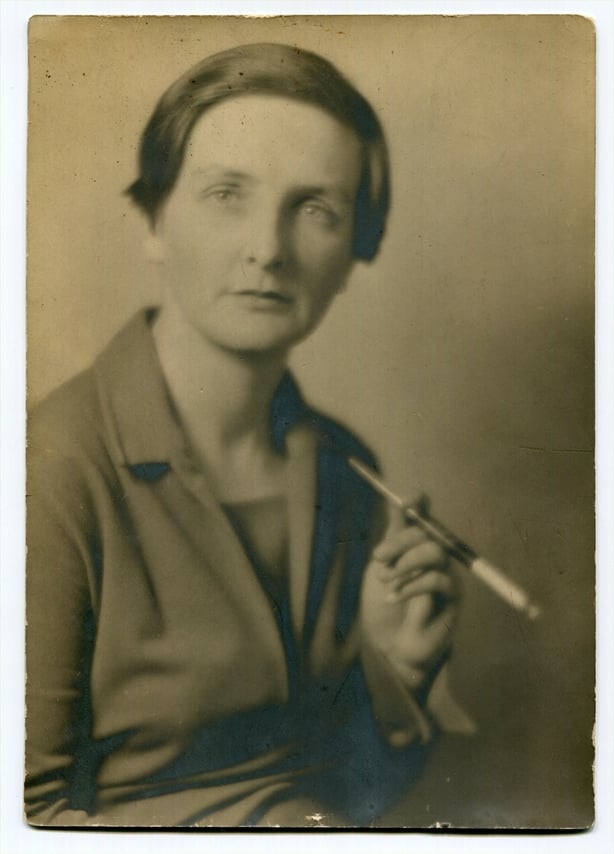 Last year, I was approached by the Museum of Literature Ireland (MoLI) to curate an exhibition about my grand-aunt. Of course, I was intrigued by stories of the woman who Franco banned from Spain, who raced around New York with Harry Boland and whose novels had been deemed either scandalous or wonderful (according to whose parlour you sat in) but I can't say I ever imagined we'd be simpático.
To my surprise, after a week exploring her papers at the University of Limerick, we were speaking the same language. 
Listen: The Book Show celebrates the life of Kate O'Brien: 
We need your consent to load this SoundCloud contentWe use SoundCloud to manage extra content that can set cookies on your device and collect data about your activity. Please review their details and accept them to load the content.Manage Preferences
I knew I was choosing a risky profession when I decided to become an actor, but its infamous bouts of 'resting' suggested an equal opportunities risk to me. Stories are stories. The world comprises 51% female protagonists so it wasn't conceivable that in my time, women's stories would be any less desirable or invested in than men's. As my female colleagues and I regularly chased the sole female role in a play or film otherwise filled with numerous representations of the male experience, I didn't want to accept that the odds were wildly out of my favour. 
There began to stir an uneasy understanding that being an actress was an expensive thing.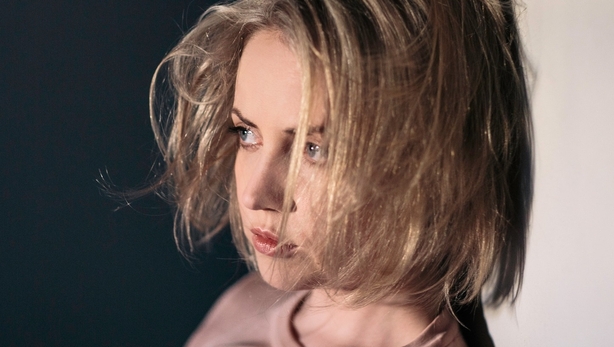 When Kate set out to make her living as an artist, she was almost immediately successful. London newspapers of 1926 laud the young West End 'lady playwright'; Her first novel Without My Cloak won the James Tait Black and The Hawthornden prizes. But if the whims of a government or powerful church or any dominant group perceive you or your voice as a threat (or worse, due to your gender, an irrelevance) then, simply put, you don't earn money. And the ramification for the rest of society is that, in the case of Kate O'Brien, an important voice of female experience is not heard.
In spite of her novels, her Irish Times columns (which, by the way, warn of climate change and the gender pay gap and were written 50 years ago), her play Distinguished Villa with its all-too-rare gender-balanced cast that I had read while studying at The Royal Academy of Dramatic Art, I was unequipped and overwhelmed when I faced my own realisation of the inequality that still prevailed. Not even I had accepted Kate O'Brien's deserved place in the canon. Not even I knew to turn to her for guidance.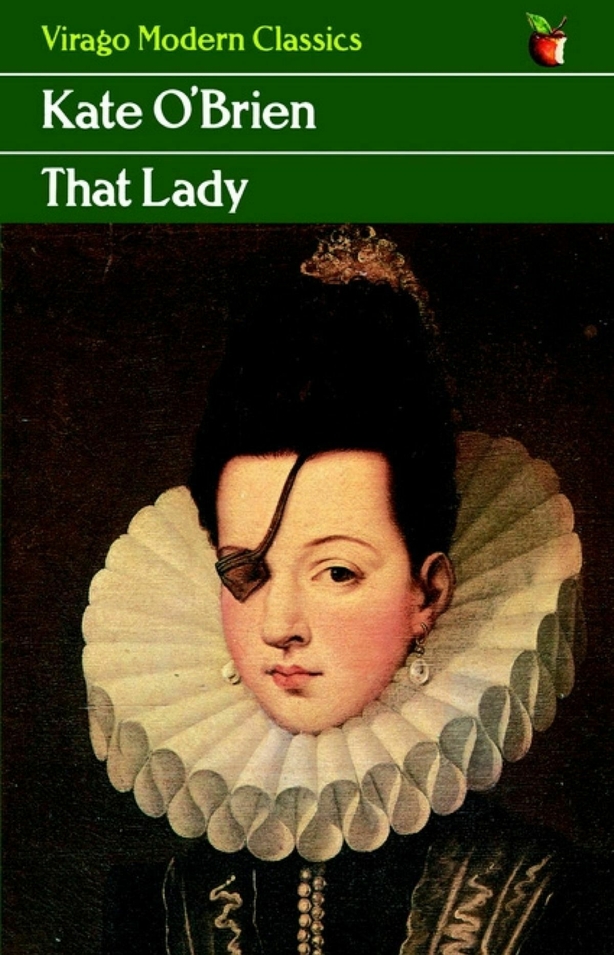 When the doors of MoLI open this summer, most visitors will meet Kate O'Brien for the first time. They'll meet a playwright, novelist and journalist who primarily wrote about women pursuing their highest self-expression, on their own terms. Visitors will have access to her prolific writing in a changing Irish State. They will learn that for a long time they were 'protected' from women like O'Brien and deprived of her wisdom. 
While experiencing the adventure and thought that shaped Kate O'Brien's life, I hope visitors to the exhibition will enter a space where they will find encouragement to spin their own self-made snare of personal liberty, in which to catch whatever they so wish.
The exhibition on Kate O'Brien will open with the launch of the Museum of Literature Ireland, on Dublin's St Stephen's Green in Summer 2019, and will run for 6 months - find out more here.