Writer and performer Irene Kelleher talks about her acclaimed play Mary And Me, which she has adapted for RTÉ Drama On One - listen to it below:
Mary and Me is my first play. It is inspired by a true story that happened in rural Ireland in 1984 where Ann Lovett, a 15-year-old girl, died giving birth at a grotto. I was 15 years old myself when our English teacher in school told us about the story - it had a lasting effect on me, and has haunted me ever since. The question that lingered in my mind was 'Why a grotto'? Why did she go there? That led me into a series of imaginings that began to form its own story. In 2014, 30 years after her death, I made the decision to write a short play as a response to the story.
Listen to Mary And Me by Irene Kelleher:
We need your consent to load this rte-player contentWe use rte-player to manage extra content that can set cookies on your device and collect data about your activity. Please review their details and accept them to load the content.Manage Preferences
I am thrilled that my character, Hannah Brennan will have a life on the airwaves thanks to the fabulous team of Kevin Reynolds and Damian Chennells at RTÉ Drama on One. It was a fascinating experience turning the play into a radio drama. It became much more confessional and intimate, as Hannah confides and shares with the statue of the Virgin Mary. It was a real honour to get to meet Paula Meehan and hear her read her poem The Statue of the Virgin at Granard Speaks – a poem inspired by the death of Ann Lovett.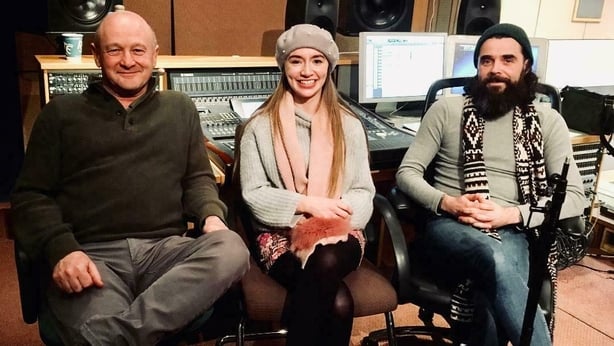 This play is dedicated to all the past, present and future 'Hannahs', and a hope that they feel they can talk about these things.
Listen to more from the Drama On One archives here.